Every summer, we take a deep dive into the fantasy football average draft position (ADP) of players on each real-life NFL team. We do this so that we can determine which guys are undervalued, overvalued, or valued just right. As we Goldilocks this ADP, our draft board forms based on our opinions of players and where they go in fantasy football drafts. Since drafters draft (mostly) by site algorithms, site algorithms drive ADP on that site. So, we use FantasyPros' aggregate average draft position data in order to smooth out those edges. To really smooth out the edges, I will use half-PPR average draft position, which you can find here.
The Pittsburgh Steelers are finally free from Ben Roethlisberger's dastardly clutches, as the long-time quarterback, no longer content with literally begging the Steelers to keep his job, is mercifully retired. It's a definite "be careful what you wish for" situation because while his replacements are better, they aren't exactly known good commodities in the NFL, as the Steelers signed Bears-starter-turned-Bills-backup Mitchell Trubisky, and they drafted Pitt Kenny "Tiny Hands" Pickett. Steelers' veteran wide receivers JuJu Smith-Schuster and James Washington are also no more, as they moved on to Kansas City and Dallas, respectively. They still have the core of Diontae Johnson, Najee Harris, Chase Claypool and Pat Freiermuth, so things aren't too crazy, just tilted on one side. So, we have a sort of new-look Steelers team in some regards, and in other regards, it's business as usual. Who will emerge as a sleeper, breakout, and bust from the 2022 squad, for fantasy football purposes?
Sleeper: George Pickens, Wide Receiver (WR68, 182 OVR)
From a talent perspective, there were few wide receivers that teams would want in the 2022 NFL Draft. Unfortunately, George Pickens is, and I don't use this phrase lightly, a dang knucklehead. He was suspended for the first half of a 2019 game against Georgia Tech. Then, basically, as soon as he got into the game, he threw punches, was ejected, and was suspended for it back in 2019. He also suffered in the draft process because several teams thought that he had particularly bad combine interviews, leading to several teams reportedly removing him from their draft board because of the character concerns they raised.
But, if I can think that one team can get the most out of a mercurial talent, I will bet on Mike Tomlin, who kept a core of Ben Roethlisberger, Antonio Brown, and Le'Veon Bell from murdering each other on the plane to Denver or Arizona. So, let's just bet on the talent coming through, something Pickens has in spades. Pickens is hyperathletic, boasting a 9.37 RAS based on his Combine physical testing and measurements. Pickens was also productive when he played and received targets. According to sports-reference.com, Pickens had more than five catches four times, and he notched at least 87 yards all five times. A deep play threat, Pickens comes at just the right time (after Ben Roethlisberger was banished to the shadow realm).
His off-field issues are still a problem, and it's possible he gets buried in the depth chart and/or killed by the Mitchell Trubisky-Kenny Pickett tandem. But, at 182 overall, if you bet on talent, you should bet on George Pickens.
Breakout: Mitchell Trubisky, Quarterback (QB31, 270 OVR)
This one is for my 2QB league guys. So, the ADP isn't going to be correct, but that QB31 should still ring true. The Steelers are set on starting Mitchell Trubisky this year, if he allows them to do it. We've seen what Peak Trubisky looks like before, in his second and third years in the league. This is before the Bears benched him and before he got his head right in Buffalo. In those two years, Trubisky paced out for 3,700 passing yards, 24 touchdowns and 13 picks. He also kicked in 21 rushing yards per game, which gives him an additional 360 rushing yards onto his pace. You throw all of this together, and you get a guy who finished as QB15 and QB26. So, not exactly enticing for 1QB leagues but you have to remember a couple of things.
First, Trubisky has a better set of weapons in Pittsburgh than at any point in Chicago. So, those finishes should be seen as his floor (pending a potential benching). Second, Trubisky has had a chance to improve since then, sitting and learning from Brian Daboll and Josh Allen in his one year in Buffalo. I'm not saying that Trubisky is going to blow the doors off the hinges, but in a 2QB league, he could be a free quarterback that saves your hide as he starts most of the games with middling quarterback play.
Bust: Pat Freiermuth, Tight End (TE10, 97 OVR)
Pat Freiermuth is firmly at the top of the Tight End Blob, but a lot of fantasy football prognosticators talk like he might have a chance of breaking free from it, putting him alongside Mike Gesicki, Dallas Goedert, and Dalton Schultz. Unfortunately, that doesn't seem to be in the cars, at least from what I can see from Freiermuth. Because of this, I don't want to reach for him, and would rather take players like Cole Kmet nearly 50 picks later, and it's not because I don't believe in his talent, it's more that I struggle with his usage.
Freiermuth scored 152.7 PPR fantasy points last year, with 42 of those points coming from his six touchdowns (27.5% of fantasy points from touchdowns). From 2018 to 2020, nine tight ends scored at least 100 fantasy points with at least 25% of those points coming from touchdowns. It's mostly a who's who of guys who flashed for one year. Out of the nine tight ends to score at least 25% of their points from touchdowns, only two finished in the top-fifteen in fantasy points per game the following season, with the average finish as TE20 on the year. That's because that many fantasy points from touchdowns usually means that there's an inflated touchdown total, something that can be sustained, but I don't want to push; the two tight ends who managed to overcome this? Rob Gronkowski and Mark Andrews. If you think Freiermuth is already on that level, then go for it. For me, I'll be cautious.
Don't Sleep on These Links!
Discord!
Podcast!
Patreon!
Twitch!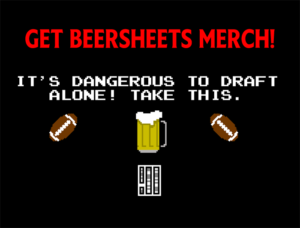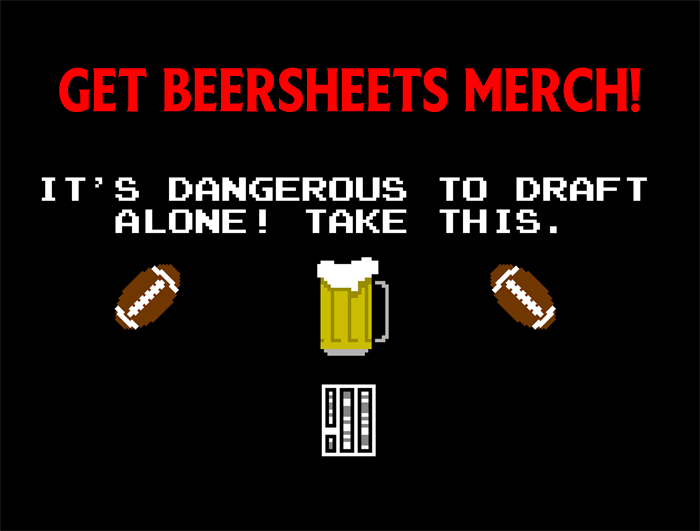 [Header Image Source: https://upload.wikimedia.org/wikipedia/commons/5/5d/Pat_Freiermuth.jpg, cropped under CC BY SA 2.0]