Every summer, we take a deep dive into the fantasy football average draft position (ADP) of players on each real-life NFL team. We do this so that we can determine which guys are undervalued, overvalued, or valued just right. As we Goldilocks this ADP, our draft board forms based on our opinions of players and where they go in fantasy football drafts. Since drafters draft (mostly) by site algorithms, site algorithms drive ADP on that site. So, we use FantasyPros' aggregate average draft position data in order to smooth out those edges. To really smooth out the edges, I will use half-PPR average draft position, which you can find here.
As of writing this, nobody is quite sure what is happening with the 49ers heading into 2022. Jimmy Garoppolo is still around, Deebo Samuel seemingly wants out, and the only constant is that the 49ers have yet another shiny new running back to take carries away from the incumbent that everyone swears up-and-down will be the guy this year, despite all evidence to the contrary. So, with that caveat, who are their 2022 fantasy football sleeper, breakout, and bust players?
Sleeper: Tyrion Davis-Price, Running Back (RB69… nice, 244 OVR)
The 49ers took Tyrion Davis-Price in the third round for a couple of reasons. One, they needed to get back on Deebo Samuel's good side after he grew exceedingly frustrated with his role down the stretch last season, wherein he became a de facto pass-catching running back, as he averaged 7 carries per game, including 27 in three games in the playoffs, averaging more carries than targets in that span. The 49ers had to turn to Deebo as their back because of injuries to Trey Sermon and Raheem Mostert and the overall ineffectiveness of Trey Sermon and Jeff Wilson Jr. (who combined for 29 carries for 82 yards in Deebo's first game with over five carries) necessitated turning to Samuel. Drafting TDP was the 49ers negotiating in good faith by getting another quality running back.
But what about Elijah Mitchell? I concede that Elijah Mitchell is likely going to start with a grip on the role. I also live in a reality where Elijah Mitchell missed time last year with four different injuries to four different parts of his body and needed offseason surgery. That gives the LSU back an in-road to snatch the starting running back job in San Francisco. As we all saw with Mitchell last year, a running back only needs an inch to run all the way with the job. Tyrion Davis-Price could join the hallowed halls previously walked by Carlos Hyde, Matt Breida, Raheem Mostert, and Elijah Mitchell.
Breakout: Trey Lance, Quarterback (QB13, 102 OVR)
Trey Lance will be the starting quarterback for the San Francisco 49ers in 2022. That's all but decided at this point, especially when you consider the 49ers had a de facto final press conference for Jimmy Garoppolo back in February, the 49ers' new QB coach Brian Griese has never spoken to Garoppolo, and Garoppolo was excused from mandatory minicamp. All that adds together to be the 49ers and Jimmy Garoppolo parting ways; the only issue is that Garoppolo had to have shoulder surgery, and nobody is biting on a trade with that in the air. So, Garoppolo is still officially a 49er, but there's no way he plays for them this season.
That's the only thing driving Trey Lance's price down. Last season, Trey Lance played 2.5 games, due to (shocker) Jimmy Garoppolo's injuries. If you pro-rate his second-half performance against the Seahawks into an entire game, that gives Lance 252 passing yards, 2 touchdowns, and a pick per game with 13 rush attempts for 67 yards. Over the course of a seventeen-game season, that's 4,278 passing yards, 1,144 rushing yards, 34 passing touchdowns, and eleven interceptions. That comes out to 24.8 fantasy points per game if Trey Lance has literally zero rushing touchdowns. Josh Allen led the NFL with 23.68 fantasy points per game last season.
Bust: Elijah Mitchell, Running Back (RB22, 44 OVR)
We do this every year. Kyle Shanahan has a back come out of nowhere to lead the 49ers in everything, giving everyone the vapors over him. He's a fragile back who misses some time here & there but if he can stay healthy for a full season, whoa mama, look out! It didn't work out for Matt Breida, Jeff Wilson, Raheem Mostert, or Carlos Hyde, but it might work out for Elijah Mitchell! Like I said, we do this every year. Elijah Mitchell missed time with a shoulder injury, a finger fracture, a concussion, and knee irritation last year. He underwent surgery to clean up the knee, but that doesn't bode well for his playstyle leading to significant time under center.
The 49ers have a history of discarding backs the second their health becomes inconvenient to the continued excellence of the Kyle Shanahan Offense. With that in mind, and considering they took another third-round back this year, I can't find myself reaching in on Elijah Mitchell at any point in the first five rounds. The upside is there, sure, but a lot about what happens with the 49ers and has happened with Mitchell has to change before I trust the upside with the 44th overall pick.
Don't Sleep on These Links!
Discord!
Podcast!
Patreon!
Twitch!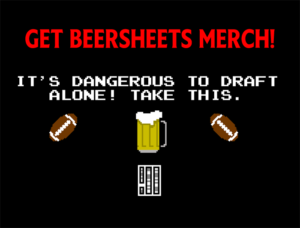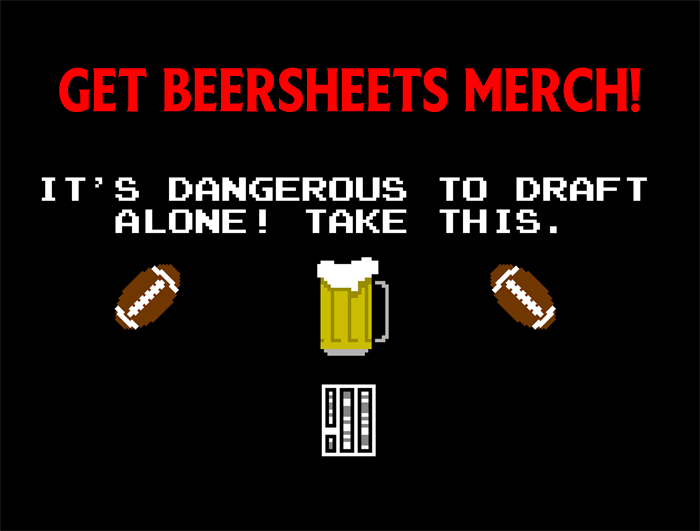 Header Source: https://twitter.com/BayKobe/status/1346202799672012802/photo/1