Every summer, we take a deep dive into the fantasy football average draft position (ADP) of players on each real-life NFL team. We do this so that we can determine which guys are undervalued, overvalued, or valued just right. As we Goldilocks this ADP, our draft board forms based on our opinions of players and where they go in fantasy football drafts. Since drafters draft (mostly) by site algorithms, site algorithms drive ADP on that site. So, we use FantasyPros' aggregate average draft position data in order to smooth out those edges. To really smooth out the edges, I will use half-PPR average draft position, which you can find here.
The Minnesota Vikings are pretty much just running things back from their 2021 campaign, at least in an offensive personnel perspective. Which is fine, I guess. They ranked twelfth in total yardage and fourteenth in points in 2021, so running that back isn't the worst plan from Minny's perspective. They have a new head coach in Kevin O'Connell, who is the newest limb on the Sean McVay tree, so things should hopefully get better there by just getting a different look to the offense in there. But, with this change, what can we expect from the 2022 Minnesota Vikings for fantasy football? Who are their sleeper, breakout, and bust?
Sleeper: Irv Smith, Jr., Tight End (TE20, 154 OVR)
Irv Smith, Jr. was supposed to be a hot sleeper tight end going into last season. Unfortunately, he tore his meniscus and missed all of the 2021 season, fully derailing his sleeper campaign. Now, he's back, and reportedly ahead of schedule as we head towards the 2022 season. There's plenty of opportunity for Irv Smith, as last year Tyler Conklin ran the seventh-most routes and saw the twelfth-most targets at tight end while getting the tenth-most red zone targets. It stands to reason that those opportunities should go to Irv Smith. Especially since there also isn't much competition ahead of, or around Smith, for targets, after Justin Jefferson and Adam Thielen get theirs.
Irv Smith produced decently well in 2020, on limited opportunities. He was second in fantasy points per target, and a lot of that was thanks to his eighth-ranked yards per target at tight end. Smith also had five touchdowns on 43 targets in 2020. Should he get 86 targets (Conklin had 87), math tells me that it's iron-clad that he gets 10 touchdowns. What's that, math doesn't work that way? Anyway, Irv Smith is firmly a part of The Blob, and he's getting drafted outside of it. He has the same upside as guys like Hunter Henry and Dawson Knox, but he's going dozens of picks later.
Breakout: Alexander Mattison, Running Back (RB40, 116 OVR)
The traditional thought process behind drafting Alexander Mattison has been that he's about 90% of Dalvin Cook from a talent perspective, and Dalvin Cook is as injury-prone as they come, so he's a draft-and-stash for the inevitable Cook injury. Some might tell you that he has standalone value, but he averaged just over four carries and a target per game in Dalvin Cook starts, so that wasn't true.
But, I kind of think that it could be true now. Dalvin Cook has been an outlier, as he regularly averages over 20 touches per game in an era where fewer than five guys top seventeen touches per game over the course of a whole season. He's also starting to reach the age where running backs start to come apart, and he's yet to play a full sixteen (or seventeen) games, missing 31% of the regular season games in his career. So, if a team was smart, they would give Mattison the ball more. He has stepped up whenever he's been tasked with carrying the load, getting at least 90 rushing yards in every game he's had with at least 15 carries. What if the Vikings, instead of riding Cook until he fell apart, split the difference between Cook and Mattison, and let Mattison get 13-14 touches per game? At RB40, that's something I'm willing to check out. After all, worst case scenario you know you have a good stash candidate on your bench.
His prospects have opened up, but his ADP stayed the same. That's something to exploit in your drafts.
Bust: Kirk Cousins, Quarterback (QB16, 110 OVR)
There are only three guys on the Vikings going inside the top-100 picks, and I wouldn't call any of them a bust. Justin Jefferson is pick seven but could be the #1 overall player when all is said and done, Dalvin Cook has taken a bit of a tumble down to RB6, which presents great value, and Adam Thielen is WR29 after being WR14 last year. He's also a good value.
But then we get to Kirk Cousins. I have no issues with his QB16 overall price. That is actually a good value for Cousins, but pick 110 is where I get a little confused. While Cousins finished as QB9 last season, QB8 is likely his overall ceiling. So, if you look at guys going around pick 110, you also get Zach Ertz (103), Drake London (117), Justin Fields (128), Darrell Henderson (123), or even Chris Olave or Jarvis Landry (129 & 125, respectively). The price value just isn't there for Cousins, who should be a fallback option but needs to get drafted ahead of other, better prospects at the position. If you're going to draft a Kirk Cousins just wait until one of Carr & Cousins goes, and draft the other. Don't go out of your way to get one of them.
Don't Sleep on These Links!
Discord!
Podcast!
Patreon!
Twitch!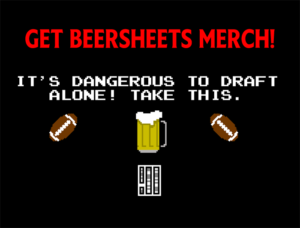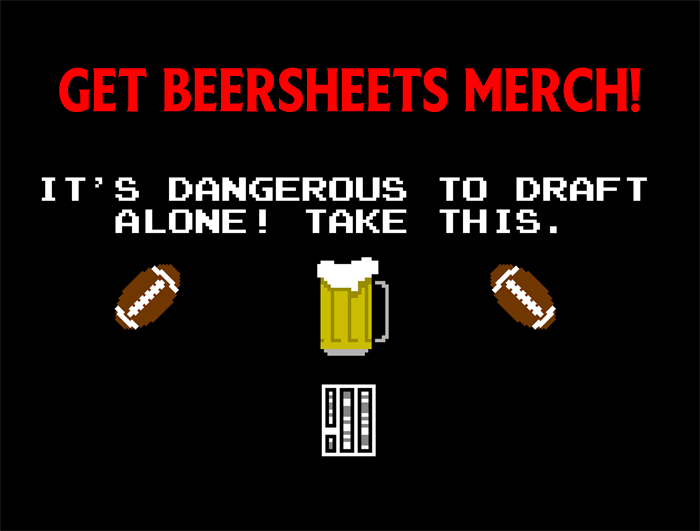 Image Source: https://upload.wikimedia.org/wikipedia/commons/5/57/Kirk_Cousins.jpg under CC BY SA 2,0, cropped]