Every summer, we take a deep dive into the fantasy football average draft position (ADP) of players on each real-life NFL team. We do this so that we can determine which guys are undervalued, overvalued, or valued just right. As we Goldilocks this ADP, our draft board forms based on our opinions of players and where they go in fantasy football drafts. Since drafters draft (mostly) by site algorithms, site algorithms drive ADP on that site. So, we use FantasyPros' aggregate average draft position data in order to smooth out those edges. To really smooth out the edges, I will use half-PPR average draft position, which you can find here.
Mac Jones led the plucky Patriots to the playoffs last year, and after everything they endured (one season of not making the playoffs after two decades of taking a buzzsaw to the league), it's nice to see Patriots fans finally have something go right. I'm going to be very honest here, about the Patriots: I don't know if I want to draft any of them, and there are a lot of Patriots. New England ran the tenth-fewest plays on offense last year, and were middle-of-the-pack in yards per play. So, you take an average offense and split it… 37 different ways… that is going to cause some problems. But, I promised you sleeper, breakout, and bust candidates, so here we go for the 2022 New England Patriots!
Sleeper: DeVante Parker, Wide Receiver (WR53, 131 OVR)
Parker was a disappointing off-season workout darling in Miami, but the talent is there. In fact, I would go as far as to say that DVP is the best wide receiver on the Patriots. I'm not a big Jakobi Meyers fan and Kendrick Bourne & Nelson Agholor are best suited as down-corps guys, but Parker has carried the load in the past.
Parker's last three years have been a story of breaking out and breaking down. While Parker finally found consistent targets (over 7.3 targets per game each of the last three seasons), he also missed seven games last season after missing two games in 2020. So, it's been hard to trust having Parker on your fantasy football roster. Because of this, his 4.4 catches for 63 yards have mostly been difficult to trust. With Bill Belichick trading for an in-division wide receiver, you have to lean into this and hope that he can reward your fantasy football teams with some sleeper value. At 131 overall, it's worth a shot. Worst case scenario you cut him for this year's Elijah Mitchell or Ty'Son Williams.
Breakout: Mac Jones, Quarterback (QB20, 140 OVR)
At this point, it's hard to deny that Mac Jones will vastly outstrip his QB20 ADP this season. He played too well in his rookie year to predict a regression, and the Patriots beefed up their WR corps with DeVante Parker and (to a much lesser extent) Tyquan Thornton. Outside of that, Jones had a ton of under-the-hood statistics that show that he should be a good passer in this league. He was top-ten in pressured completion percentage, play-action completion rate, and red zone completion rate (per playerprofiler.com). He wasn't dinking and dunking either, as he had the eleventh-highest air yards per attempt in the league.
Unfortunately, Jones doesn't run the football, so that keeps him from being a sleeper, but at QB20, he's a shoo-in for top-15 numbers, and you can do a lot worse than that. He's a great target if you're waiting on a quarterback in 2QB leagues, or even a guy to use if you stream. He starts off the year with what might be a tough schedule, at Miami at Pittsburgh, and versus Miami. So, pair him with someone else and wait & see in the first few weeks of the season.
Bust: Damien Harris, Running Back (RB24, 56 OVR)
Damien Harris is a fine running back. Over the last couple of years, he averages 13.6 carries per game at 4.8 yards per clip, and he scores a bunch of touchdowns (17 in 25 games). Unfortunately, that's pretty much all he brings to the game. He has just 23 catches in the last two seasons, fewer than one per game. So, given that he averages just over 70 yards per game, with just one catch, he needs those touchdowns to survive. He also needs tons of volume to survive, as he's topped 100 yards eight times in his career. He needed 15+ carries in seven of them. This is the problem with a rushing-only back like Harris. After all, one ten-yard catch in PPR is worth 20 rushing yards. It's not a Damien Harris talent issue, it's a Damien Harris usage issue.
Speaking of usage, his replacement is already on the roster. Damien Harris' contract is set to expire this offseason, and the good money is on Rhamondre Stevenson hopping into that role. If it's not Rhamondre, it could be one of the two running backs the Patriots took in the 2022 draft class (Pierre Strong and Kevin Harris). If we're being honest, it's likely a combination of all three. I concede that Damien Harris will likely get the volume to return backend RB2 numbers, justifying his pick.
Unfortunately, Harris is so hemmed in by usage and volume concerns that I don't see him topping that unless he scores double-digit touchdowns again. Double unfortunately, those are likely to take a step back this season. Harris had 16 touchdowns last year, fifth among running backs. Of all running backs with at least 5 touchdowns last year, Harris scored at the fourth-highest rate, scoring a touchdown on 6.8% of his touches. That screams regression because Harris needs to get the ball close to the goal-line to score, and the guys around him in touchdown rate (James Conner, Austin Ekeler, Boston Scott, Kenneth Gainwell) all catch the ball, which extends their effective scoring range. There's just too much working against Damien Harris to see the upside at RB24 unless Bill Belichick reverses course on his standard running back Belichicanery and slams Harris into the line over and over, to the detriment of the other running backs on the roster.
Don't Sleep on These Links!
Discord!
Podcast!
Patreon!
Twitch!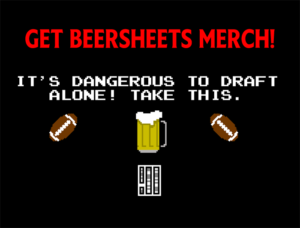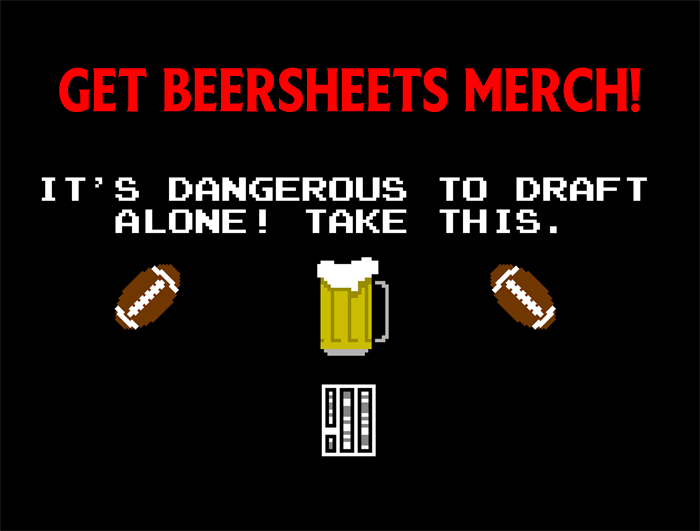 [Image Source: https://upload.wikimedia.org/wikipedia/commons/9/9a/Bill_Belichick_2019_%28cropped%29.jpg, cropped, under CC BY SA 2.0]