Every summer, we take a deep dive into the fantasy football average draft position (ADP) of players on each real-life NFL team. We do this so that we can determine which guys are undervalued, overvalued, or valued just right. As we Goldilocks this ADP, our draft board forms based on our opinions of players and where they go in fantasy football drafts. Since drafters draft (mostly) by site algorithms, site algorithms drive ADP on that site. So, we use FantasyPros' aggregate average draft position data in order to smooth out those edges. To really smooth out the edges, I will use half-PPR average draft position, which you can find here.
The Cleveland Browns are a difficult team to gauge right now. They jettisoned all credibility and league-wide goodwill by winning the Deshaun Watson sweepstakes, and that covered up the fact that they overhauled their wide receiver corps by adding Amari Cooper and David Bell in the offseason. It's a weird team to gauge for fantasy football because so much rides on a knife's edge, pending Watson's suspension. For now, we will assume the NFL doesn't do enough (safe bet) and look at the team as though they will get a full season from their QB. With that in mind, let's take a look at their 2022 sleeper, breakout, and bust for fantasy football!
Sleeper: David Bell, Wide Receiver (WR86, 246 OVR)
Did you like Anquan Boldin? Did Jarvis Landry get you free PPR points for ages? Or, do you like guys with very little target competition from the guys behind him on the depth chart, or in the tight end room? Because then you should love rookie David Bell. Bell doesn't boast the best athleticism (his RAS score reads like a Mike Davis yards per carry), but athleticism isn't his game. Bell went in the third round for the Browns because of his impeccable hands and smooth route running. He also fills a need for an underneath receiver to get open out of the slot for either Baker Mayfield or Deshaun Watson.
Bell has a chance to crack 100+ targets this year, with a receiving chart bereft of top-flight options outside of Cooper. I would imagine an Amon-Ra St. Brown year-end line, but with a bit more consistency along the way. He's undrafted even in the deepest of redraft leagues, so go ahead and snatch him up if he pops in week one, or draft him instead of a kicker and defense if your provider allows it.
Breakout: Kareem Hunt, Running Back (RB30, 80 OVR)
This is an annual free space among the fantasy football sleeper, breakout, and bust list, at least since Hunt joined the Browns. A calf injury, an ankle injury, and a bout with COVID-19 limited Kareem Hunt to just eight games in 2021, but in the six games prior to his injury, Hunt averaged 11.5 carries and 3.3 receptions per game for 87 yards per game, while kicking in five touchdowns in six games. His full-season pace when healthy last year was 1,479 yards and 14 touchdowns. In the first six weeks of 2022, Hunt tied with James Robinson as RB11.
Now, Hunt goes as RB30. There's just no real reason for this. The Browns love to use two running backs, and whether it's Watson, Baker Mayfield, or Jacoby Brissett under center, Hunt will still get his snaps and touches. I understand exercising caution with the uncertainties around the Browns' offense in 2022, but not to the point that you turn Hunt into a flex option. Go ahead and snatch up Kareem Hunt, again, and profit, again.
Bust: Deshaun Watson, Quarterback (QB14, 104 OVR)
I said we were going to assume that Watson doesn't eat a suspension, and guess what, I lied! While I made my feelings on Deshaun Watson clear last offseason, this has nothing to do with how I feel about Deshaun Watson as a person (hint: it's not great), but more with how I feel the NFL is going to navigate what has become PR poison in Deshaun Watson. First and foremost, the NFL wants to defend The Shield, and no player is above The Shield, not even Deshaun Watson. So, I turn and look at the precedent MLB just set with Trevor Bauer, who ate an extremely long administrative leave before getting a two-year suspension. Then I look at the league's series of blunders having to do with socially-sound matters and see that Roger Goodell & Company is likely to make an example and set things right with Watson. There's a massive chance that Watson doesn't even play this season. And I'm not drafting anyone with "not playing this season" in their range of outcomes.
Don't Sleep on These Links!
Discord!
Podcast!
Patreon!
Twitch!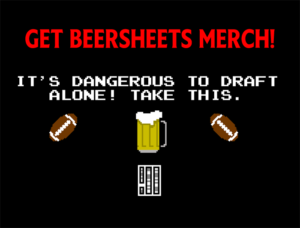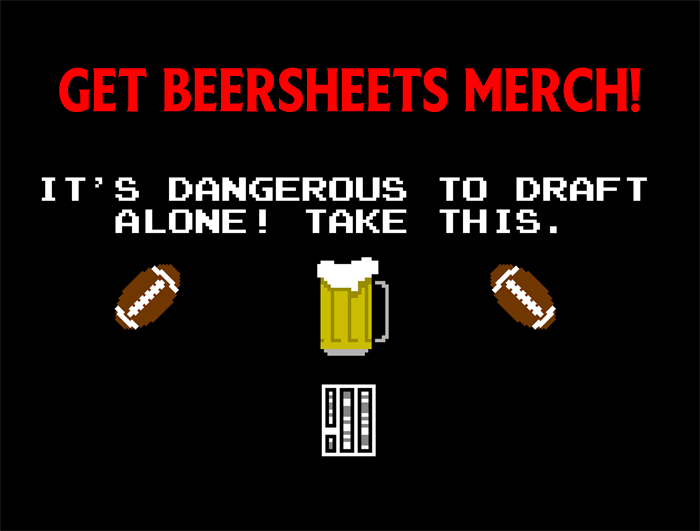 [Image Source: https://commons.wikimedia.org/wiki/File:Nick_Chubb_(42477091350).jpg, cropped under CC BY-SA 4.0]