Every summer, we take a deep dive into the fantasy football average draft position (ADP) of players on each real-life NFL team. We do this so that we can determine which guys are undervalued, overvalued, or valued just right. As we Goldilocks this ADP, our draft board forms based on our opinions of players and where they go in fantasy football drafts. Since drafters draft (mostly) by site algorithms, site algorithms drive ADP on that site. So, we use FantasyPros' aggregate average draft position data in order to smooth out those edges. To really smooth out the edges, I will use half-PPR average draft position, which you can find here.
The Cincinnati Bengals last played in the Super Bowl, so things went pretty well for them in 2021. Because of this, they just shored up their weaknesses along the offensive line and throughout their defense. In fact, the only real change between last year's offensive weaponry and this year is that they swapped out C.J. Uzomah (who went to the Jets) for Hayden Hurst, which is pretty much a straight-across change. That means that we don't have a lot of new things to expect out of the 2022 Cincinnati Bengals. But who can we look at as a sleeper, breakout, and bust from the 2022 Cincinnati Bengals?
Sleeper: Hayden Hurst, Tight End (TE25, 213 OVR)
If we are trying to find a sleeper among one of the league's best offenses, then we probably shouldn't look further than the new guy who is going as a TE3 in fantasy football drafts. C.J. Uzomah was a useful fantasy football asset, at times, for Cincinnati, but was extremely inconsistent with his target volume, but it wasn't for a lack of trying on the Bengals' part. Uzomah ran the eleventh-most routes in the league last year, notching 25.9 routes per game. George Kittle, for reference, ran 24.7 routes per game, to give you an idea of the rarified air he's in.
The last time we saw Hayden Hurst get any run was 2020 before the Falcons tried really hard to get someone else to take Kyle Pitts before finally taking him. In 2020, Hayden Hurst boasted an 87.5% true catch rate and the ninth-most yards after the catch. Throw him in Cincinnati, where Uzomah had the highest catchable target rate and Hurst makes for a nice PPR sleeper tight end. He should get consistent volume with the Bengals, especially if the Bengals continue to utilize tight end as they did in the seven games before Uzomah suffered his injury. In those games, he had 6 targets, 4.5 catches, and 42.5 yards per game. If you're looking for a streamer, you're looking for 4+ catches and 40+ yards per game.
Breakout: Tyler Boyd, Wide Receiver (WR48, 118 OVR)
Over the last two seasons, I banged the table and talked about how Tyler Boyd would be an overvalued fantasy football asset because the Bengals drafted a better receiver than him in 2020 (Tee Higgins) and a better receiver than Higgins in 2021 (Ja'Marr Chase). Now, he sits as the third fiddle on the Bengals and I am here to say the hate has gone too far on Tyler Boyd. Before we get into the statistics, let's look at the soft factors really quick: should either Ja'Marr Chase or Tee Higgins suffer an injury that costs them any time, then Boyd immediately becomes the #2 target in an offense that has room to grow in the passing game. And yes, I fully understand Boyd already broke out. Call it a re-break out I guess? My point is that he's undervalued.
Now, let's look at the statistics. Yes, Boyd ranked third on the Bengals with only 94 targets. But, those 94 targets wouldn't have even been in the bottom-five fewest targets among team leaders, and on a raw per-game basis, his 5.9 targets per game in 2021 don't look too bad at all. Boyd finished 2021 top-fifty in targets per game, ahead of guys like Allen Robinson, Brandon Aiyuk, and Rashod Bateman, who are all getting the benefit of the doubt and the nod over Boyd. And he did this with Joe Burrow throwing the ball just 520 times last season. Boyd is a quality depth PPR receiver for the Bengals and will be the same for you. And at 118 overall, he's basically free in drafts. The hate has gone too far on Tyler Boyd, making him a great breakout candidate, despite having two 1,000-yard seasons already on his résumé.
Bust: Joe Burrow, Quarterback (QB6, 62 OVR)
This isn't to say that I don't like Burrow, but his production profile doesn't necessitate the QB6 by ADP. If you're that high up, I want to know if you can run a bit or if you're Tom Brady, because if you're neither, then I'm not so sure how I feel about adding you to my fantasy football roster at your price point. While I don't doubt that Burrow finishes as a top-ten quarterback, QB6 and 62 overall is just a bit too rich for my blood. He already maxed out on a lot of categories, including deep ball accuracy, pressured catchable pass rate, and yards per attempt in 2021… where he ranked first. Unfortunately, there are two major limitations to his upside: team philosophy and rushing.
First, Burrow's team philosophy will limit his upside in 2021 because they made it all the way to the Super Bowl ranked second-to-last in pace of play, running just 1.88 plays per minute (per PlayerProfiler.com). That doesn't really give a lot of plays for Burrow to use to either pass the ball or run the ball, which limits his upside. Then, there are the rushing issues. Burrow carried the ball 40 times last year, but seven of those were kneel-downs, meaning that Burrow really carried the ball 33 times or fewer than two rush attempts per game. Those two rush attempts per game resulted in 7.4 rushing yards per game and just two rushing touchdowns. Those extra fantasy points (1.44 per game) aren't enough for me to move Burrow up into the top-six quarterbacks.
Don't Sleep on These Links!
Discord!
Podcast!
Patreon!
Twitch!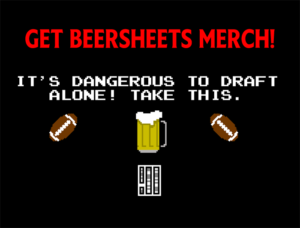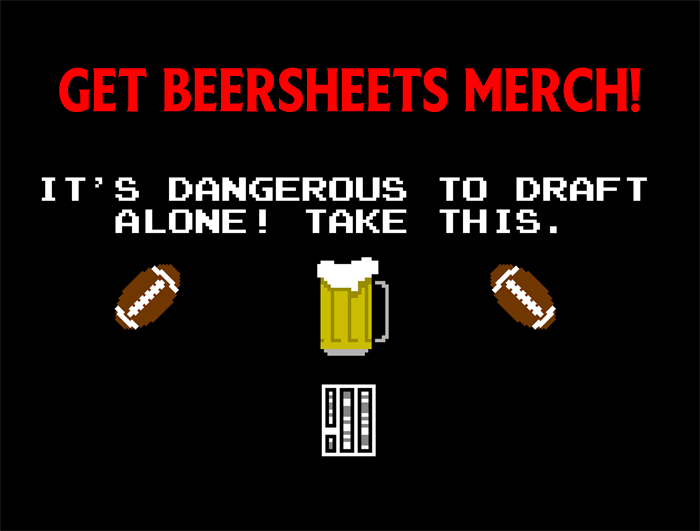 [Image Source: https://upload.wikimedia.org/wikipedia/commons/1/1a/Tyler_Boyd.jpg under CC BY SA 2.0