Ah, the NFL Draft. The annual tradition where teams make every incoming prospect strip down to their underwear and run around before picking them for dodgeball. Teams will jockey for position to snag a guy they will, on average, drum out of the league after just a few years. Those that survive this gauntlet will become the future free agency classes, in which teams will give massive contracts that eventually get whittled down to much smaller, and shorter contracts. NFL league vagaries aside, let's take a look at each team's fantasy football-relevant needs headed into the 2022 NFL Draft. We already took a look at the NFC West and NFC North, and we continue our look around the league with the NFC East.
Dallas Cowboys
Pre-Draft Breakdown:
Additions: James Washington (WR – Steelers)
Losses: Amari Cooper (WR – Browns), Cedrick Wilson (WR – Dolphins)
Impact Picks: Round 1, Pick 24; Round 2, Pick 56; Round 3, Pick 88
Fantasy Needs: Offensive Line, Wide Receiver
Dallas took a strength at the beginning of 2021 and managed to turn it into a weakness. The Cowboys had a top-flight wide receiver corps, boasting Amari Cooper, CeeDee Lamb, and Michael Gallup atop the group with Cedrick Wilson filling in around the edges. Cooper is a Brown, Wilson is a Dolphin, and Michael Gallup tore his ACL in week seventeen of 2021. So, they go into the year with… CeeDee Lamb. While Gallup will return in mid-season, replacing that group with James Washington won't do much to move the needle for Dak Prescott. The Cowboys will need to get a receiver in the draft, likely at the end of the second or third rounds, where they could snatch a Christian Watson, Justyn Ross, or Romeo Doubs. If Jerry Jones wants to get flashy, he could figure out which of the tier one wide receivers is still around at 24 and get him.
More than likely, however, Jerry and the Cowboys get an offensive lineman with that pick. The Cowboys' OL of five years ago is no more, as their OL has gone from the most fearsome in the league to an active detriment on offense. That's likely because only Zack Martin and Tyron Smith remain from that line, and Connor McGovern, Tyler Biadasz and Terrence Steele aren't exactly Travis Frederick, La'el Collins, and Jonathan Cooper. While Dallas still boasted the sixth-best run block win rate in 2022, they ranked tenth-worst in pass block win rate. If the Cowboys want success, they need to keep the oft-banged-up Dak Prescott upright.
Philadelphia Eagles
Pre-Draft Breakdown:
Additions: Zach Pascal (WR – Colts)
Losses: —
Impact Picks: Round 1, Picks 15 & 18; Round 2, Pick 51; Round 3, Picks 83 & 101
Fantasy Needs: Wide Receivers
The Philadelphia Eagles have a quarterback (or do they?), plenty of running backs, and a top-three offensive line in the league. They also boast one of the better unsung heroes at tight end, with Dallas Goedert inheriting the Zach Ertz role. What they don't have? Wide receivers. Let me rephrase that: wide receivers that are any good. They hit with DeVonta Smith, who accounted for the same amount of the Eagles' receiving yards as fellow rookie Jaylen Waddle, though he did it with much less fanfare.
Unfortunately, the rest of that wide receiver room leaves a lot to be desired: Jalen Reagor and J.J. Arcega-Whiteside are firmly moving into bust territory (though newly-dubbed tight end JJAW has been set up there for a while), Quez Watkins and Zach Pascal are depth guys, and Greg Ward will never be Travis Fulgham. The Eagles could be very gunshy to spend a top-sixty pick on a wide receiver for the fourth time in four years, but they desperately need to let Jalen Reagor and J.J. Arcega-Whiteside be the past while allowing Treylon Burks, Garrett Wilson, or Drake London to be the future.
I doubt the Eagles snag a quarterback in this draft, either. Malik Willis, the guy moving up to the #1 QB in the room, is just a modified Jalen Hurts. They're not going to spend the draft capital to end up with another guy exactly like the guy they already have. More than likely, they give Hurts another year to prove that he's The Dude before potentially getting their guy in 2023.
New York Giants
Pre-Draft Breakdown:
Additions: Tyrod Taylor (QB – Texans), Matt Breida (RB – Bills), Ricky Seals-Jones (TE – Commanders)
Losses: Evan Engram (TE – Jaguars)
Impact Picks: Round 1, Picks 5 & 7; Round 2, Pick 36; Round 3, Picks 67 & 81
Fantasy Needs: Quarterback, Offensive Line, Running Back, Tight End
Hoo boy. The Giants are a mess, and the duo of Kadarius Toney & Kenny Golladay kept me from just saying "the whole damn thing, all of it." Daniel Jones is not the future in New York, but they're unlikely to get his replacement on the roster in this draft. Though they do possess two of the top-seven picks, meaning they could make basically whatever maneuver they wanted to get Malik Willis if they so chose. It's more likely they shore up each side of the squad with that pick, however. It's looking like one of Ikem Ekwonu or Evan Neal will be available to play tackle at 5, and likely an edge rusher, Kyle Hamilton or Sauce Gardner at 7, if they don't trade out of either spot. So that takes care of the offensive line.
As for running back and tight end, these are more luxuries, shoring up the roster, than desperation additions needed to pull them from the depths. Saquon Barkley's injuries are seemingly catching up with him, meaning that they need to start thinking about the future of the position in New York rather than rest on their laurels there. Luckily, there are plenty of running backs available to them in the third round or so that would make for a good running back of the future. If they get really spicy, they can get Breece Hall or Kenneth Walker to make for a one-two punch with Barkley until they move on from Saquon.
The Giants could also use a new tight end, as Ricky Seals-Jones replaces Evan Engram, but neither of them is really all that good. This class has plenty of guys up-and-down the ranks who could bolster the Giants' tight end room for the near future.
Washington Commanders
Pre-Draft Breakdown:
Additions: Carson Wentz (QB – Colts)
Losses: Brandon Scherff (OG – Jaguars), Ricky Seals-Jones (TE – N.Y. Giants)
Impact Picks: Round 1, Pick 11; Round 2, Pick 47
Fantasy Needs: A Set Direction
Man alive, the Commanders certainly have some very talented wide receivers, offensive linemen, and running backs. Unfortunately, they carry all the talent on offense, and even then, they're thin. Okay, by very talented wide receivers and running backs I mean Terry McLaurin and Antonio Gibson. But the Washington offensive line, despite the loss of Brandon Scherff, was top-ten in the league. The Commanders could go YOLO and get Garrett Wilson or Drake London with their first-round pick, though it isn't a priority. Their tight end room, if Logan Thomas can stay healthy, will be fine, but the quarterback situation and offensive line are both disasters.
Yes, I know they just traded for Carson Wentz, and my statement stands. Wentz isn't likely to be the future any more than Dwayne Haskins (RIP), Alex Smith, Case Keenum, Taylor Heinicke or Ryan Fitzpatrick were the future. He's just the next bridge quarterback that will bridge them to yet another bridge quarterback after him. Unfortunately… this draft is all bridge quarterbacks. So, they won't be going there to find their future.
That leaves Washington to once again load up on the defense in this draft. They could get some depth along with the offense, replace Brandon Scherff, or get themselves another top-flight wide receiver. To be honest, I just want to see a direction from Washington in this draft.
Do you want more 2022 NFL discussion? Then check out these links!
Discord!
Podcast!
Patreon!
Twitch!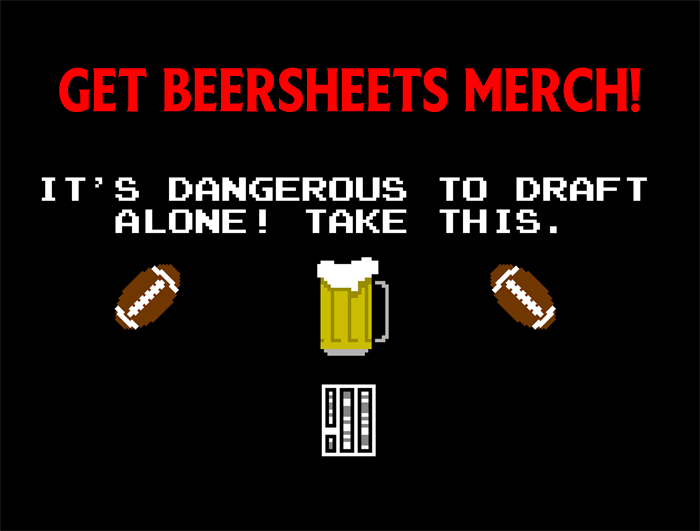 Image Source: https://upload.wikimedia.org/wikipedia/commons/0/09/Antonio_Gibson_touchdown.jpg under CC BY SA 2.0