Ah, the NFL Draft. The annual tradition where teams make every incoming prospect strip down to their underwear and run around before picking them for dodgeball. Teams will jockey for position to snag a guy they will, on average, drum out of the league after just a few years. Those that survive this gauntlet will become the future free agency classes, in which teams will give massive contracts that eventually get whittled down to much smaller, and shorter contracts. NFL league vagaries aside, let's take a look at each team's fantasy football-relevant needs heading into the 2022 NFL Draft. We finish our look around the NFC with the division that was released from the shackles of Tom Brady, only to have the shackles slapped right back on them… The NFC South!
Atlanta Falcons
Pre-Draft Breakdown:
Additions: Marcus Mariota (QB – LV), Damien Williams (RB – CHI), Damiere Byrd (WR – CHI), Auden Tate (WR – CIN)
Losses: Russell Gage (WR – TB), Hayden Hurst (TE – CIN), Matt Ryan (QB – IND)
Impact Picks: Round 1, Pick 8; Round 2, Picks 43 & 58; Round 3, Picks 74 & 82
Fantasy Needs: Everything But Tight End
The Atlanta Falcons are a complete mess. There are no two ways about it. They hotly pursued Deshaun Watson to the point they drove Matt Ryan off the team for a third-round pick, who they replaced with Marcus Mariota. The Falcons also will be without Calvin Ridley for at least 2022 thanks to a gambling suspension. Also, their best running back is a wide receiver and is over 30 years old. Also, he's their best wide receiver, and their second-best is maybe Auden Tate, or maybe Damiere Byrd.
Also, despite spending four top-80 picks on offensive lineman, including two first-rounders in 2019, the offensive line was a mess, as they came out as a bottom-five unit overall.
Other than that, though, things are going great for the offense! And by that I mean, they have Kyle Pitts. And… that's pretty much it (except for Grady Jarrett) on both sides of the ball. The Falcons are a complete mess, so I have a feeling they are going to go best player available on either side of the ball in the upcoming draft. That is to say, I doubt they go out of their way to get an impact wide receiver or running back. So, I am just going to punt on the Falcons, since it's likely they get defenders and offensive linemen with at least three of their first five picks
Carolina Panthers
Pre-Draft Breakdown:
Additions: Austin Corbett (OG – LAR), Rashard Higgins (WR – CLE)
Losses: —
Impact Picks: Round 1, Pick 6
Fantasy Needs: Quarterback, Offensive Line
I'm going to lay this out very simply for you: either they get Malik Willis or I don't care.
The Panthers have one impact pick (day one or day two) in this draft, and they have to get a new quarterback as well as some big beefy boiz to protect him. And if that quarterback isn't Malik Willis, then I don't care. D.J. Moore, Robby Anderson, and Terrace Marshall are a fine WR corps, and Christian McCaffrey is the best running back in the land. Giving Ian Thomas his big contract after spending a premium pick on Tommy Tremble tells me the Panthers aren't interested in having fantasy-relevant tight ends (but rather blockers).
So, get me Malik Willis, Panthers, because I cannot fathom caring about a Kenny Pickett or Matt Corral or Desmond Ridder (or even worse, Carson Strong) versus Sam Darnold camp battle. Chances are, however, they snag an offensive tackle with their one impact pick, to try to make something out of Sam Darnold.
New Orleans Saints
Pre-Draft Breakdown:
Additions: Andy Dalton (QB – CHI)
Losses: Terron Armstead (LT – MIA)
Impact Picks: Round 1, Picks 16 & 19; Round 2, Pick 49; Round 3, Pick 98 (compensatory pick)
Fantasy Needs: Everything.
Okay, so I feel like I need to clarify the "everything." Alvin Kamara and Michael Thomas are both top-ten at their positions, talent-wise. Unfortunately, Kamara beat the snot out of a guy before the Pro Bowl (allegedly), and for Michael Thomas, whatever is going on over there with his foot and various squabbles could lead to some friction. Or, maybe he just hated Sean Payton?
Anyway, they're taking a crack at this season without Terron Armstead, which is their biggest priority upgrade, to me. The Saints' offensive line lost arguably the best LT on the market, and they're heading into the season with a founding member of the Sexy Rexy Unleash The Dragon Fanclub, Jameis Winston. Winston can be a normal quarterback if you give him time, but chances are (1) the current offensive line can't so (2) he won't.
Chances are, however, they shore up the wide receiver position behind Michael Thomas. While I'm a fan of Deonte Harty's game, he's a shifty little kick returner who is better suited getting 4-6 dragons unleashed his way per game than anything else. So, chances are they use one of their first two picks on a top-flight wide receiver; chances are it will be whoever remains of Garrett Wilson, Treylon Burks, or Drake London. They could go for Chris Olave there, too, but that would be an overdraft, in my opinion.
They could also play for the future and hope that Jameson Williams, fresh off an ACL tear, falls to them in the second round. That would be the better long-term play if they plan on hanging onto Jameis Winston for the near future.
As for the tight end, I still believe in Adam Trautman, but his time in his spotlight seems to be fading quickly. Hopefully, they stick with Trautman and give us some fantasy goodness that we hoped for from the young man.
Tampa Bay Buccaneers
Pre-Draft Breakdown:
Additions: Russell Gage (WR – ATL), Shaq Mason (OG – NE)
Losses: Alex Cappa (OG – CIN), Ali Marpet (OG – Retired), O.J. Howard (TE – BUF), Ronald Jones II (RB – KC)
Impact Picks: Round 1, Pick 27; Round 2, Pick 60; Round 3, Pick 91
Fantasy Needs: Depth Running Back, Tight End & Offensive Line
The Buccaneers ran it back in 2021, something you rarely see from Super Bowl champions. Unfortunately, this offseason saw them start to spin apart. Tom Brady retired (then unretired), Ali Marpet retired (and stayed that way), Alex Cappa is a Bengal, O.J. Howard a Bill, and Ronald Jones a Chief. And don't forget that Rob Gronkowski is out there in the ether, not sure if he will retire for a second time or not.
So, as of right now, they need to replace those three positions. First, they can just snag whoever at running back. Literally, anybody in the top ten at running back will be an upgrade over Ronald Jones, whose frequent errors kept him screwed to the bench. So, whoever and wherever they decide to add a guy works for me.
Luckily for the Buccaneers, this crop of rookies boasts a deep tight end class. If they want their best bet of replacing Rob Gronkowski right away, they should spend their second-rounder on Trey McBride (if he's still around) or Isaiah Likely. While I still firmly believe that you should give rookie tight ends a season before you expect anything out of them for fantasy football, Kyle Pitts & Pat Freiermuth tested that theory last season. While McBride and Likely aren't Kyle Pitts, they're much closer to Pat Freiermuth than not.
As for the offensive line, the Buccaneers need to keep Tom Brady clean up the middle. While adding Shaq Mason will help, they will be without Alex Cappa and Ali Marpet in 2022. They would be smart to snag a new OG in the draft to shore up this spot on their roster, though they could get away with not doing so if they so choose.
Do you want more 2022 NFL discussion? Then check out these links!
Discord!
Podcast!
Patreon!
Twitch!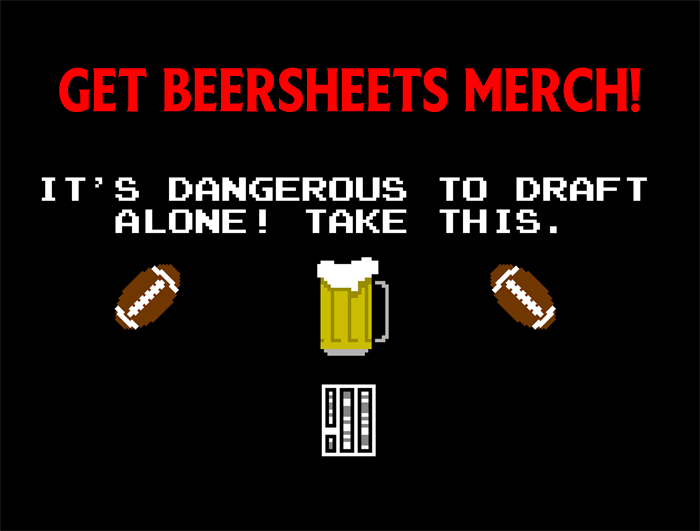 [Header Image Source: https://commons.wikimedia.org/wiki/File:Atlanta_Falcons_(45674483812).jpg under CC BY SA 2.0]