The New York Giants are currently at the middle of what might be the biggest controversy to sweep the NFL this side of Colin Kaepernick. They're accused of turning former Miami Dolphins' Head Coach Brian Flores' Rooney Rule interview into a box they checked before hiring Brian Daboll to run the franchise. That's just the newest in a long list of messy things done by the New York Giants. What should we remember about their 2021 campaign as we look forward to 2022 fantasy football drafts?
The New York Giants passing game leaves a lot to be desired. Daniel Jones, Jake Fromm, and Mike Glennon combined for the second-fewest passing yards in the league (3196). This topped the Saints by ten yards, but they did it on eighty-nine additional pass attempts. There's plenty of blame to go around, as the Giants had the third-highest drop rate and the fourth-lowest on-target rate, according to pro-football-reference.com.
Kenny Golladay was the massive free agent acquisition for the New York Giants, and he had one game over 65 yards and scored zero touchdowns. Because of this, he finished the year with one double-digit half-PPR game on the season. His teammate, the oft-injured and frequently forgotten Sterling Shepard ended the year with three such games. He played in only seven contests, half of Kenny Golladay's fourteen games played.
The Kurious Kase of Kadarius Toney is one that is likely to keep you up at night. In week five, Toney popped off for ten catches for 189 yards, and one rush for seven yards. He notched the fourth-highest fantasy game this season from a rookie wide receiver, and the most from a rookie wide receiver without a touchdown by a wide margin (that game was 29.6 fantasy points, whereas Ja'Marr Chase's 7/125 week sixteen game was 19.5 PPR points). In the end, though, everyone who picked him up did so for naught. Despite having the fourth-highest game this season, Toney finished with the tenth-most PPR points among rookie wide receivers, just 0.2 points ahead of Jauan Jennings… and he still had more double-digit half-PPR days than Kenny Golladay.
Saquon Barkley had himself a truly godawful year. Barkley was never truly healthy all season. He was returning from an ACL tear and MCL strain that wasn't healing how everyone had hoped, and the Giants tried to bring him along slowly. A fluky sprained ankle where he stepped on an opposing player's foot after a play was over also cost him some time this season. All told, he looked bad and he played worse, and it all stems from lower-body injuries. Now, Saquon has all offseason to recover, and hopefully, he can return to form. The Giants will still need to get him some help, as he had the third-lowest yards before contact (1.9 yards) in the league. His yards after contact is terrible (1.7) but that's because he broke one tackle about every 40 rush attempts. In 2019, when fully healthy, he broke one tackle every 13.6 rush attempts.
While Saquon Barkley had himself a terrible season, Devontae Booker actually played quite well in Saquon's stead. Starting with Saquon's injury in week five until Saquon's return in week eleven, Devontae Booker averaged 15.6 carries, 3.4 receptions, and 88 yards per game (he scored three times in five games). If you think that Saquon might not have it anymore, then Devontae Booker is the late guy to get in your 2022 fantasy football drafts.
Do you want more 2022 NFL discussion? Then check out these links!
Discord!
Podcast!
Patreon!
Twitch!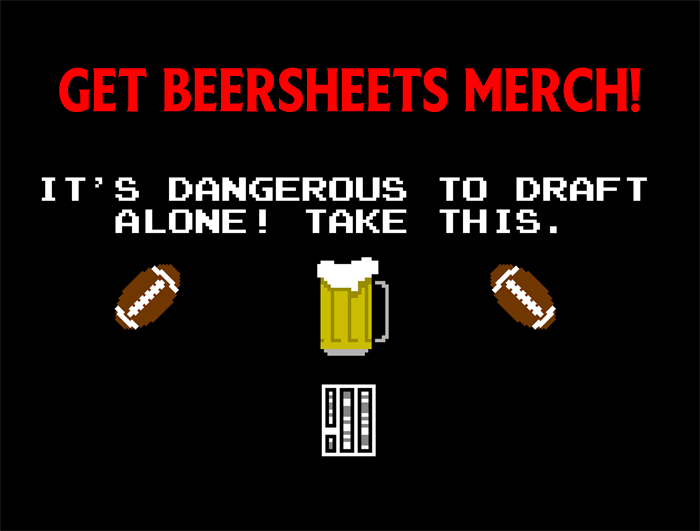 Image Source: https://www.flickr.com/photos/keithallison/46253272071 under CC BY-SA 4.0