The New Orleans Saints certainly had themselves an offseason between the time I wrote this and the time it goes out for publishing. They will have a whole new head coach next season, meaning a lot of what we know from 2021 won't matter. But, what should we remember from the 2021 New Orleans Saints for 2022 fantasy football leagues?
It's hard to find someone who had two bigger games to start the year than Jameis Winston in weeks one and five; he finished with 50 pass attempts, 9 touchdowns, and… 370 passing yards? Combined? Jameis' 370 passing yards to reach 9 touchdowns in those two games. But, overall, he was one of the most efficient touchdown passers in the NFL. Jameis scored a passing touchdown for every 83.6 passing yards in 2021. For full-time quarterbacks, Aaron Rodgers, Matthew Stafford and Dak Prescott led the way with a touchdown every 111, 119, and 120 passing yards, respectively. Jameis isn't those guys, so he's due for quite a bit of regression. But… that could also be a symptom of the offense. Trevor Siemian ranked second with a passing touchdown every 105 passing yards.
Taysom, Taysom, Taysom… It turns out that being a meme quarterback/tight end/punt protector/coach's personal valet can only take you so far for fantasy football purposes. In Taysom Hill's four starts, he ended with just five total touchdowns, four interceptions, and 204 passing yards per game. But if you convert his fantasy points scored from rushing yards into equivalent passing yards, he ended up with 361.3 passing yards per game. But, in the end, you still have to get touchdowns. And Taysom Hill didn't really do that. Hopefully, we remember this and not his eight touchdowns in four games (two against Atlanta) in 2020.
We saw a good amount from Deonte Harris in the middle of the year before he served a drunk driving suspension and came back as Deonte Harty (to honor his stepfather). From week four until the suspension, Harty had at least four targets in every game, except the game where he left after one target (that was a first-quarter 72-yard touchdown). He averaged 6.4 targets per game in that span, if you remove the one-target game, Deonte Harris, now Harty is easily the best wide receiver on the Saints if Michael Thomas moves on.
Speaking of Michael Thomas, he is a cautionary tale of what it means to hold onto a guy with a long and questionable timeline for return. Initially, Thomas was set to return early in the season, then the Saints put him on PUP, meaning he could come off in week seven. When that rolled around, it got pushed out to week nine or ten. And then, finally, he declared himself out for the season. Michael Thomas was still going in the first six-or-seven rounds after the Saints put him on PUP, and a lot of people wasted a bench slot waiting for him to return. Let this be a cautionary tale if there are setbacks in recovery for major injuries. They might be back later rather than sooner.
The 2021 season went about as poorly as it could have for Alvin Kamara. He finished the year with just 9 touchdowns instead of his career average of 14.5 He also had under 81 receptions for the first time in his career (47 in 13 games), and his yards per game went down from 109 yards per game to 103 yards per game. Through all of this… Kamara was still a top-seven running back per game, and #8 overall, despite missing four games. Things will be just fine for Kamara, so if he sees any discount (as in, not going in the first 3-5 picks), then leap all over that in 2022. Even his worst-case scenario is still pretty dang good.
Do you want more 2022 NFL discussion? Then check out these links!
Discord!
Podcast!
Patreon!
Twitch!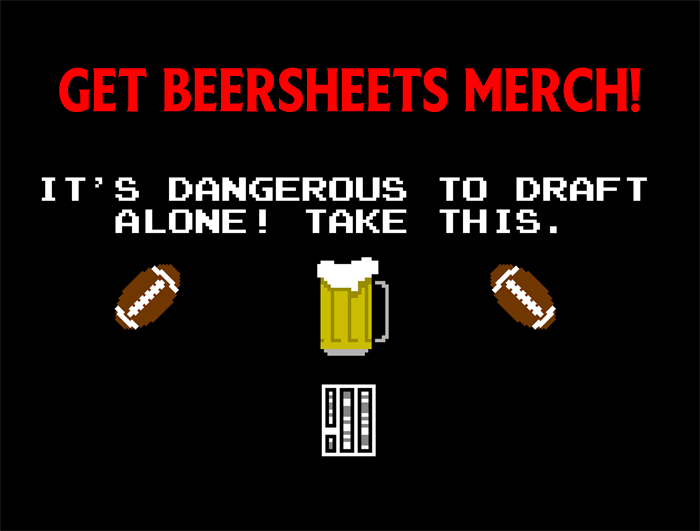 Image Source: https://upload.wikimedia.org/wikipedia/commons/6/62/Taysom_Hill_Saints.jpg