For fantasy football managers playing on platforms like Yahoo! or CBS, the standard trade deadline has come and gone. However, those of us on ESPN still have some time to squeeze in some last-minute deals ahead of the Wednesday, December 1 deadline. If you play on ESPN, or you play in a league with a customer-set deadline, now would be a great time to get your ducks in the row as you look forward to a playoff push. Let's explore some good trade candidates to help you down the stretch. I will be utilizing FantasyPros' Strength of Schedule tool as part of this; if you want to learn more about that and have it handy, here's the link. Let's go ahead and dive in.
Quarterback Trade Targets
Ben Roethlisberger (Steelers)
While 2021 Roethlisberger hasn't been particularly trustworthy in real life let alone in fantasy at times, and I concede that he lacks the rushing upside that helps elevate other quarterbacks' value. That said, it cannot be overlooked that his four recent performances amount to QB14 overall production over the last four weeks even with Sunday's stinker. Sounds like a bad time to say this, but he has incredibly appealing matchups against the Titans, Chiefs, and Browns in the fantasy playoffs. Folks who do not already have (or do not wish to pay up for) one of the elite QB options with friendly schedules like Seahawks QB Russell Wilson or Cardinals QB Kyler Murray could maaaybe consider Roethlisberger on the cheap assuming the risk involved.
Honorable Mention: Jalen Hurts (Eagles)
Running Back Trade Targets
Javonte Wiliams (Denver)
For more information about Williams, go back and check out my write-up from a couple of weeks ago, but in short, the dude has some cupcakes on his schedule, meaning some goodness coming his way in terms of competition. Even if he does not overtake teammate Melvin Gordon III, the strength of schedule alone makes his part-time duty worthwhile for fantasy. After all, Melvin Gordon is still there and he averages 80 yards per game over the last four weeks on 15 opportunities per game.
Saquon Barkley (Giants)
I get it. Injuries have really derailed Saquon's season. In fact, injuries derailed the Giants' offense as a whole. At any rate, this guy has some cakewalks coming up including games against the Dolphins, Chargers, and Eagles, all of whom are around the top half of points allowed to opposing RBs per FantasyPros. Barkley is not the most ideal candidate given his name still carries value, but he may be worth considering.
Honorable Mentions: David Montgomery (Bears), James Robinson (Jaguars)
Wide Receiver Trade Targets
Brandon Aiyuk (49ers)
I had something longer written about Aiyuk's resurgence, how he is the WR23 in point per reception scoring (PPR) in his last four games played, his big uptick in usage recently, and how whatever plagued him early seems to be fine. Then I found out teammate Deebo Samuel is going to miss a couple of games potentially. Find whatever other information about his insanely favorable rest of season schedule elsewhere and just feel good about this idea. I need not say much more. He's out of the doghouse and should feast on an upcoming schedule that includes Seattle, Cincinnati, Atlanta, Tennessee, and Houston.
Darnell Mooney (Bears)
Mooney's remaining strength of schedule is not super great. That said, he has put up WR10 overall numbers in PPR scoring over his last four games played despite inconsistent QB play. The sophomore wideout has performed admirably and has seemingly overtaken teammate Allen Robinson as Chicago's lead receiver. His games against the Vikings, Seahawks, and Giants  in the fantasy playoffs should be good ones for Mooney as two of these teams are within the top-12 in points allowed to opposing WRs. 
Honorable Mention: Antonio Brown (Buccaneers)
Do you want more 2021 NFL discussion? Then check out these links!
Discord!
Podcast!
Patreon!
Twitch!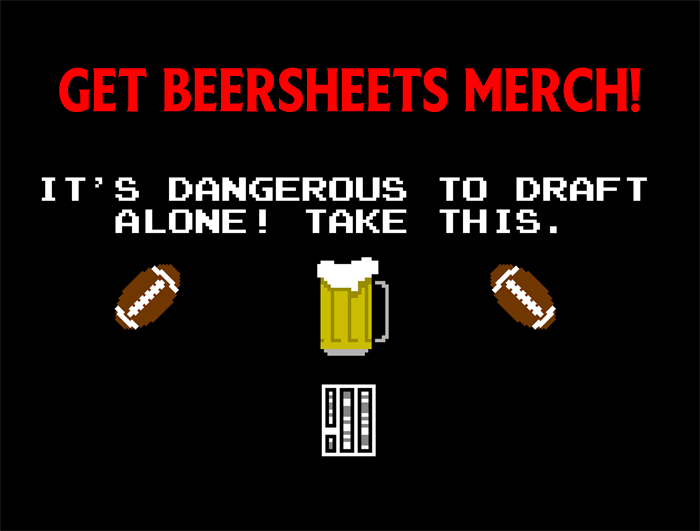 [Image Source: https://commons.wikimedia.org/wiki/File:Saquon_Barkley_(44433866420).jpg, cropped under CC BY SA 2.0]