Every week I will be checking in on the rookies to give a quick overview of your fantasy and dynasty needs. This should give you a roundup of everything you need to know about the newest additions to your dynasty fantasy football leagues.
Rookie Quarterbacks
Through ten weeks, Mac Jones seems to be the best quarterback in the class. However, Justin Fields is improving while Trevor Lawrence has had his ups and downs. Davis Mills has been the most surprising, and Zach Wilson looks the most likely to flop.
Trevor Lawrence (JAC) completed 23 of 42 passes for 228 yards, one touchdown, and an interception. Lawrence also added five carries for 39 yards. Lawrence missed an ample opportunity of a breakout performance against the poor Falcons defense. Fortunately, Lawrence hit Tavon Austin in the third quarter but only has four scores and two interceptions in the last eight contests.
Zach Wilson (NYJ) completed 14 of 24 passes for 145 yards and an interception. Wilson also added three yards and a score on the ground. Unfortunately, Wilson started slow, but he never panicked. After falling behind 14-3, he led the Jets on a scoring drive with a touchdown run by Austin Walker. Wilson would later score on a dive into the end zone, suggesting his injury has healed.
Justin Fields (CHI) is injured.
Mac Jones (NE) completed 23 of 32 passes for 310 yards and two touchdowns. Wilson also rushed for 11 yards on two carries. Also, Jones set a season-high in passing yards against the Titans. The opening drive went for a score as he completed a four-yard pass to Kendrick Bourne. Jones later completed another TD to Bourne for 41-yards in the third quarter.
Davis Mills (HOU) did not play.
Trey Lance (SF) did not play.
Kellen Mond (MIN) and Kyle Trask (TB) have not taken a snap.
Rookie Running Backs
Not many surprises have risen out of the rookie running backs aside from Elijah Mitchell and Chuba Hubbard. Najee Harris, Javonte Williams, and Michael Carter lead the group.
Najee Harris (PIT) rushed eight times for 23 yards and caught three of five targets for 14 yards. The Steelers were forced to throw being down 31-3 at halftime. This season, Harris has been used heavily in the passing game, averaging nearly five receptions (4.9), and remains the workhorse in Pittsburgh.
Javonte Williams (DEN) carried the ball 14 times for 54 yards and a touchdown and caught three of his four targets for 57 yards. However, Melvin Gordon led the Broncos in rushing even though Williams was more productive with his opportunities. Williams scored his first rushing touchdown since Week 3 and gained over 100 scrimmage yards for the second time in three contests.
Michael Carter (NYJ) did not play due to injury.
Kenneth Gainwell (PHI) caught three of his four targets for 32 yards. Gainwell finally entered in the second half, but his usage didn't increase when Miles Sanders left with an injury. Unfortunately, Gainwell didn't see a carry and played just 11 snaps. Boston Scott received most of the work.
Elijah Mitchell (SF) carried the ball 27 times for 133 yards and a touchdown and caught five of six targets for 35 yards. Also, Mitchell saw his most touches this season and set a career-high in total yards. Mitchell has claimed the throne in volume for the 49ers, and nobody else is close.
Rhamondre Stevenson (NE) rushed nine times for 46 yards and missed his only target. Damien Harris had the more significant role, but Stevenson shows he deserves to be part of the offense weekly.
Khalil Herbert (CHI) rushed four times for nine yards. Herbert is still being used in the offense, but as a back seat role to David Montgomery.
Jaret Patterson (WFT) carried the ball seven times for 23 yards as the third running back behind Antonio Gibson and JD McKissic. Patterson only was on the field for 13 of 67 snaps. Also, with McKissic being injured, he could be in line for a more significant role.  
Trey Sermon (SF) did not receive a carry or target.
Larry Rountree (LAC) was inactive.
Kylin Hill (GB) is on the IR.
Chris Evans (CIN) had five carries for 23-yards and added five yards on reception. Evans will continue to find limited opportunities as long as Joe Mixon is healthy.
Jake Funk (LAR) is on IR.
Gary Brightwell (NYG) did not receive an attempt or target.
Jermar Jefferson (DET) did not receive an attempt or target.
Rookie Wide Receivers
There aren't many rookie wide receivers that have surprised the fantasy landscape.
Ja'Marr Chase (CIN) caught all three of his targets for 39 yards. The Bengals went up big and went with Joe Mixon and the ground game. Also, Joe Burrow went with Tee Higgins (2 TDs) as Minkah Fitzpatrick guarded Chase. Unfortunately, Chase has seen a drop in production over the last four contests as defenses are concentrating more on him than the other receivers.
Jaylen Waddle (MIA) brought in nine of 10 targets for 137 yards and a touchdown. It was Waddle's first 100-yard contest and his fifth game with a double-digit target game. Waddle's touchdown was his first since Week 6.
De'Vonta Smith (PHI)  caught two passes for 22 yards on four targets. With Jalen Hurts struggling (129 yards and three interceptions), it put Smith in a wrong position to be fruitful. Hurts should rebound against the Jets, giving Smith a chance to be successful.
Rashod Bateman (BAL) caught all four of his targets for 31 yards. Lamar Jackson struggled, which resulted in Bateman doing so as well. With Bateman catching each pass in his direction, he continually shows he can be trusted as a receiver. However, Mark Andrews and Marquise Brown stealing away opportunities will put a restrictor plate on Bateman's ceiling.
Elijah Moore (NYJ) caught four of eight targets for 48 yards and added a seven-yard carry. Zach Wilson struggled again, which forced Moore to have a bad game. However, his eight targets, which led the team, signify that Wilson and the Jets want him to be more incorporated in the offense. Look for Moore to continue to be an essential cog in the offense throughout the season.
Rondale Moore (ARI) was on a bye-week.
Terrace Marshall (CAR) was a healthy scratch.
Dyami Brown (WAS) did not receive a target.
Kadarius Toney (NYG) was out due to a quadriceps injury.
Josh Palmer (LAC) caught both of his targets for 25 yards. Palmer was involved in the second most snaps he's seen this season. Unfortunately, it didn't translate to the production. Palmer has been involved in the last five contests but is just not getting the targets.
Nico Collins (HOU) played 37 snaps and caught 2-of-5 targets for 28 yards.
Dez Fitzpatrick (TEN) recorded one reception on one target for 14 yards. Unfortunately, Fitzpatrick was involved in just 12 snaps. This was less than Nick Westbrook-Ikhine, Cody Hollister, and Chester Rogers. In three straight games, Fitzpatrick has gotten at least one target. Overall, Fitzpatrick has five receptions for 49-yards and a score.
Anthony Schwartz (CLE) was out due to a concussion.
Demetric Felton (CLE) missed on his lone target.
Michael Strachan (IND) was a healthy scratch.
Amari Rodgers (GB) did not receive a target. Rodgers' last target was in Week 8.
Jaelon Darden (TB) entered the concussion protocol against the Colts after racking up 66 return yards.
Ihmir Smith-Marsette (MIN) was inactive.
Shi Smith (CAR) did not receive a target.
Frank Darby (ATL) did not receive a target.
Ben Skowronek (LAR) was ruled out due to a back injury.
Dax Milne (WFT) was inactive on Sunday.
Dwayne Eskridge (SEA) caught two passes on three targets for 10 yards. Eskridge now has five targets in the last three weeks and has brought in three for six yards.
Tylan Wallace (BAL) received his first target this season, but it didn't receive a reception.
Marquez Stevenson (BUF) cleared the injured reserve but didn't receive a target.
 Tutu Atwell (LAR) was placed on IR.
Simi Fehoko (DAL) and Tre Nixon (NE) do not have a reception.
Rookie Tight Ends
It's a surprise to see two tight ends do well in their rookie season. Most expected Kyle Pitts to break the mold, and he hasn't. Pat Freiermuth is the surprise stud of the group.
Kyle Pitts (ATL) caught two of six targets for 26 yards. Pitts is in a massive slump as he has not seen more than three passes or gone over 30-yards in the last two contests. Pitts also has just one double-digit point game since Week 7, which occurred against the Cowboys in Week 10.
Pat Freiermuth (PIT) caught all four targets for 40 yards and a touchdown. Unfortunately for Freiermuth, he was evaluated for a concussion. Freiermuth has now scored in four of his last five contests and has a total of five scores during that time. He doesn't average many yards per catch, but he is someone Ben Roethlisberger enjoys targeting. It is Freiermuth who has been the best rookie tight end of this class.
Tommy Tremble (CAR) caught one of three targets for four yards. Even though Tremble is not putting up reputable stats as a tight end, he has brought in at least one pass in the last six games. Also, Tremble has more total touchdowns than Pitts.
Kylen Granson (IND) hauled in both of his targets for 22 yards. Granson is not putting up monster stats but has recorded at least one catch in each of the last five games, catching at least six of seven targets for 72-yards.
Noah Gray (KC) was on a bye week.
John Bates (WFT) had one catch for 15 yards on one target.
Brevin Jordan (HOU) caught three of three targets for 23 yards and a touchdown. Jordan has played a more significant role, with Jordan Akins being a healthy scratch in the last two contests. Interestingly, Jordan was inactive in the first seven games but has been the Texans' biggest producer at the position in the previous four weeks. Jordan has scored twice and has caught nine passes for 80-yards in that time.
Tre' McKitty (LAC) had one target but did not catch it against Denver. It was McKitty's second consecutive contest with a target.
Hunter Long (MIA), Matt Bushman (LV), Zach Davidson (MIN), and Sammis Reyes (WFT) do not have a reception.
Do you want more 2021 NFL discussion? Then check out these links!
Discord!
Podcast!
Patreon!
Twitch!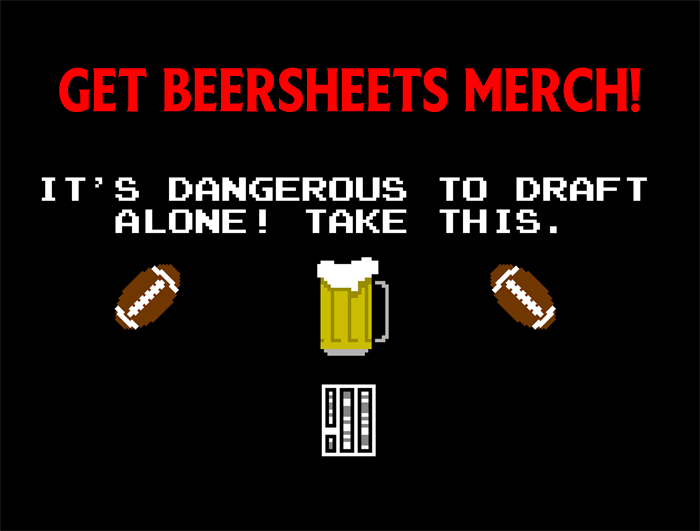 [Header Image Source: https://upload.wikimedia.org/wikipedia/commons/5/5d/Pat_Freiermuth.jpg, cropped under CC BY SA 2.0]