Recent fantasy football history provides us with ample instances of patience with rookie running backs rewarding managers. Just one season ago, two rookies (Jonathan Taylor of the Colts and J.K. Dobbins of the Ravens) finished as top 24 running backs in point-per-reception scoring (PPR) despite slow starts. Reflecting on 2019 provides us with Eagles running back Miles Sanders' late-year breakout en route to an RB15 PPR finish. And who could forget the majestic stretch from Browns running back Nick Chubb in 2018 in which his performances from Week 10 through Week 16 resulted in an output of RB6 in that timespan?
Among backs with 50 rush attempts, a rookie ranked 9th in breakaway rate (6.8%), 13th in yards created per attempt (3.44), and tied for 17th in evaded tackles (42) (all Per FantasyData) would be someone ready to be another example of a rookie "league winner", right? Well, that player is Broncos' running back Javonte Williams, a name abuzz as such a candidate. The only problem is his teammate Melvin Gordon III (a.k.a the RB15 in PPR on the season) is playing extremely well. Are we going to see Williams's breakthrough in 2021? Let's explore.
What We Already Know
Why can't Javonte Williams overtake this backfield? The underlying metrics suggest Williams is balling! Well, as previously stated, his running back counterpart is performing at a stellar rate for fantasy purposes. Through the help of FantasyData and 4for4, let us take a look at the production splits between the two through ten games:
| | | | | | | | | | | |
| --- | --- | --- | --- | --- | --- | --- | --- | --- | --- | --- |
| | Rush | Yds | YPC | Tgt | Rec | Yds | TD | Tch/G | Pt/Tch (PPR) | Pt/G (PPR) |
| Melvin Gordon | 118 | 522 | 4.4 | 28 | 21 | 161 | 6 | 13.9 | 0.92 | 12.7 |
| Javonte Williams | 103 | 514 | 5.0 | 29 | 24 | 136 | 2 | 12.7 | 0.78 | 9.9 |
The simple fact that Gordon III is also performing well with high usage makes the Williams breakout merely a hopeful thought at this point in time. But what does history say? History unfortunately is also particularly damaging to the Williams breakout argument as the correlation between Williams and recent history's example of late-season surge rookies I mentioned do not match up.
In 2018, the Cleveland Browns opened up Nick Chubb's opportunity when they traded running back Carlos Hyde to the Jacksonville Jaguars. In 2019 Jordan Howard, the RB20 in PPR through 10 weeks of that season, missed the final seven weeks of the season with a shoulder injury, opening the door for Miles Sanders. Dramatic, unforeseen changes in the teams' running back rooms led to those players blossoming. Outside of these examples, no other aforementioned rookie breakout had a backfield counterpart perform higher than RB43 in PPR prior to their various breakout weeks per FantasyData. Full disclosure, I treat last year's Colts backfield situation between Jonathan Taylor and Nyheim Hines (RB17 through Week 11/pre-Taylor breakout) differently as the two worked in a true real-life football complementary fashion with Hines serving as the receiving back, but the point stands.
Melvin Gordon III just might be too good to go away barring injury.
Inside The Numbers
So Javonte Williams may not be able to overtake Melvin Gordon III in the Broncos backfield. Big whoop! Per FantasyPros' Strength of Schedule tool, Denver's remaining schedule is viewed as the second-friendliest to the running back position. Additionally, the Broncos face only two teams with a rushing defense DVOA above the bottom third in the league per Football Outsiders. What makes things even juicier is a pair of matchups against the Los Angeles Chargers who rank dead last in that previously stated metric. This is a cakewalk of a schedule for the Broncos' running backs.
This means that even without MGIII ceding the lead back role to Javonte, Javonte Williams should continue to get enough touches to matter going forward.
Looking Forward
What should we do with Javonte Williams? History dictates that his ability to overtake the backfield does not look particularly rosy given the lack of common circumstances he shares with his previous narrative counterparts. The unmitigated breakout is probably not coming. The good news is that Williams' underlying metrics and insanely fruitful upcoming schedule through the remainder of the season make him an extremely valuable RB2 option. Nothing bad about that! If you buy a scratch-off lottery ticket hoping for one million dollars and you only hit $300,000, would you really be that mad? Nope.
Williams is what he is. If anything, Gordon III's presence helps keep Williams fresh. You are looking at a reliable RB2 that can hit double digits with a good chance at a touchdown every week. This is still a good thing. If you play in a league with a manager who wholeheartedly believes this big breakout is coming despite what I have outlined, go ahead and flip Williams for a more stable asset in redraft leagues. I certainly recommend that. But if not, feel good about what you have. It's okay if we have to wait till 2022 for the big coming-out party.
Do you want more 2021 NFL discussion? Then check out these links!
Discord!
Podcast!
Patreon!
Twitch!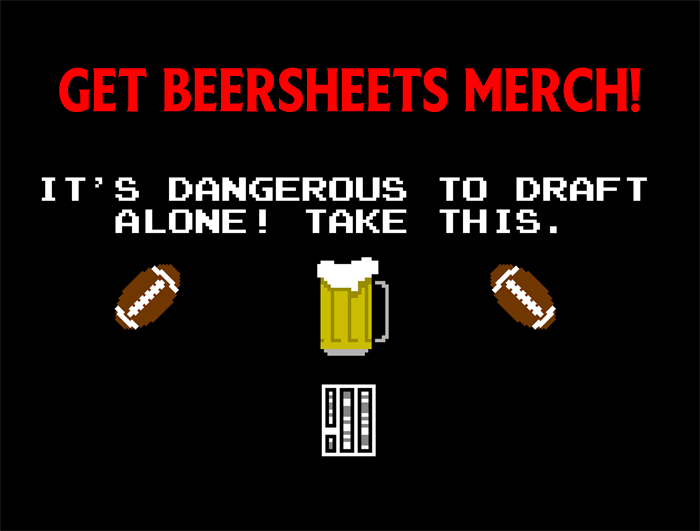 [Image Source: https://upload.wikimedia.org/wikipedia/commons/f/f0/Javonte_Williams_2021_%2851650645333%29_%28cropped%29.jpg, Cropped under CC BY SA 2.0]