Every week I will be checking in on the rookies to give a quick overview of your fantasy and dynasty needs. This should give you a roundup of everything you need to know about the newest additions to your dynasty fantasy football leagues.
Rookie Quarterbacks
Through eleven weeks, Mac Jones seems to be the best quarterback in the class. However, Justin Fields is improving while Trevor Lawrence has had his ups and downs. Davis Mills has been the most surprising, and Zach Wilson looks the most likely to flop.
Trevor Lawrence (JAC) completed 16 of 25 pass attempts for 158 yards. Lawrence also added three carries for 23 yards against San Francisco. Although he didn't turn the ball over, he struggled to drive the offense until late in the game. Lawrence has not thrown for more than one touchdown since Week 1 and now has three straight games without a score.
Zach Wilson (NYJ) missed his fourth consecutive start but could play in Week 12 against Houston.
Justin Fields (CHI) completed four of his eleven attempts for 79 yards while rushing for another 23 against the Baltimore Ravens. Unfortunately, Fields suffered a rib injury and was taken to the hospital after the game.
Mac Jones (NE) completed 22 of 26 passes for 207 yards with one touchdown and one interception against the Falcons. Another game manager performance from Jones has not gone over 250-yards since Week 7 against the Jets. Jones has only five touchdowns since Week 8, including a three-score game in Week 10. However, he has only two interceptions since Week 7.
Davis Mills (HOU) was regulated to back-up duty behind Tyrod Taylor.
Trey Lance (SF) was regulated to back-up duty behind Jimmy Garoppolo but came in late against Jacksonville. He rushed for four yards and did not throw a pass.
Kellen Mond (MIN) and Kyle Trask (TB) have not taken a snap.
Rookie Running Backs
Not many surprises have risen out of the rookie running backs aside from Elijah Mitchell and Chuba Hubbard. Najee Harris, Javonte Williams, and Michael Carter lead the group.
Najee Harris (PIT) rushed 12 times for 39 yards and a touchdown while adding 20 yards on five receptions (six targets). Harris had his lowest rushing attempts this season, but it was his third-highest passing target game. Also, Harris approaching 200 carries (188) on the season. Harris also suffered a concussion.
Javonte Williams (DEN) had a bye.
Michael Carter (NYJ) had only nine carries for 63-yards and caught one pass for an extra two against the Miami Dolphins. Unfortunately, Carter was injured with a low-grade ankle sprain and may miss a couple of weeks.
Kenneth Gainwell (PHI) is now a healthy scratch. Gainwell is now behind both Jordan Howard and Boston Scott on the depth chart.
Elijah Mitchell (SF) did not play due to injury.
Rhamondre Stevenson (NE) rushed 12 times for 69 yards and secured his only target for six yards against Atlanta. The good news is that he carved himself into playing time. The bad news is that he is still splitting time with Damien Harris.
Khalil Herbert (CHI) had just one carry for zero yards while backing up David Montgomery.
Jaret Patterson (WFT) rushed for 23-yards on seven carries. In the last three weeks, the undrafted rookie sees action. Patterson had 11 carries in Week 8, four in Week 10, and seven in Week 11. The Washington Football Team did not play in Week 9.
Trey Sermon (SF) rushed 10 times for 32 yards and caught his lone target for 23 yards. His 10 carries were the most since Week 4 (19) against Seattle. Sermon had only one rushing attempt in the last five games. Sermon's work came in place of the injured Elijah Mitchell and JaMycal Hasty (ankle).
Larry Rountree (LAC) received two carries, and he rushed for five yards against Pittsburgh. It marked the fourth consecutive contest with a rushing attempt.
Kylin Hill (GB) was placed on IR for the rest of the season (knee).
Chris Evans (CIN) caught one pass on one target for seven yards against Las Vegas.
Jake Funk (LAR) is on IR (hamstring)
Gary Brightwell (NYG) did not receive a rushing attempt or target.
Rookie Wide Receivers
There aren't many wide receivers that have surprised the fantasy landscape.
Ja'Marr Chase (CIN) caught three of six targets for 32 yards and a touchdown and gained eight rushing yards on two carries against the Raiders. Chase's six targets were his lowest since Week 3, and unfortunately has only 12 receptions in the last three contests. However, his touchdown erased all woes.
Jaylen Waddle (MIA) caught eight of nine targets for 65 yards and added a one-yard rushing touchdown against the Jets. Waddle has been an excellent producer all season as he has eight double-digit performances in eleven weeks. However, he hasn't scored since Week 6, when he put up two touchdowns.
De'Vonta Smith (PHI) brought in four of six targets for 61 yards against the Saints. Smith has seven double-digit performances this season and has three touchdowns in the last three games. He almost made it three straight games with a score when he couldn't come down with a touchdown pass in the corner of the end zone.
Elijah Moore (NYJ) caught eight of 11 targets for 141 yards and a touchdown and added another 15 on the ground. Moore's touchdown was a 62-yarder which is his fourth score in the last three contests. Also, Moore has scored three straight games. Moore also had his highest targets, catches, and yards this season. It was a slow start for Moore, but he has caught fire in the last four contests.
Rondale Moore (ARI) caught 11 passes for 51 yards on 11 targets against Seattle. In the last three games, Moore had just 13 targets leading into Week 11 and 12 receptions in his previous four. Unfortunately, Moore hasn't scored since Week 2.
Kadarius Toney (NYG) caught seven of 12 targets for 40 yards against the Buccaneers. Toney had the most targets since Week 5 (13) and his most receptions since that contest. Also, Toney has not found the end zone this season but led the Giants in receiving core in all significant categories against Tampa Bay.
Dax Milne (WFT) caught his only target for five yards. Milne has been active in the passing game since Week 5, catching at least one pass in five of those contests.
Dez Fitzpatrick (TEN) recorded three receptions on six targets for 35 yards and a touchdown against the Texans. The once released Fitzpatrick has found a role in the offense due to injuries. Fitzpatrick was on the field for 79% of the snaps, more than Chester Rogers and Nick Westbrook-Ikhine.
Terrace Marshall (CAR) had just one target against Washington. Marshall has a total of four targets in the last three games and hasn't caught a pass since Week 6.
Dyami Brown (WAS) did not receive a target.
Josh Palmer (LAC) had one reception on one target for 17 yards against the Steelers. On the season, Palmer has caught 13 passes for 143-yards and a touchdown.
Anthony Schwartz (CLE) was ruled out due to a concussion.
Demetric Felton (CLE) had three carries for two yards against Detroit.
Michael Strachan (IND) did not play.
Nico Collins (HOU) caught one of two targets for nine yards. Collins has been active in targets and receptions since returning from injury in Week 6 but was limited to Houston rushing the ball against Tennessee.
Amari Rodgers (GB) did not receive a target.
Jaelon Darden (TB) secured his only target for three yards against the Giants. Darden has gotten some playing time since Antonio Brown (ankle) has been out, which may continue against the Colts in Week 12.
Ihmir Smith-Marsette (MIN) was inactive against the Packers.
Shi Smith (CAR) was inactive against the Football Team.
Frank Darby (ATL) did not receive a target.
Ben Skowronek (LAR) was on a bye week.
Dwayne Eskridge (SEA) did not receive a target.
Tylan Wallace (BAL),  Marquez Stevenson (BUF), Simi Fehoko (DAL), and Tre Nixon (NE) do not have a reception. Tutu Atwell (LAR) was placed on IR.
Rookie Tight Ends
It's a surprise to see two tight ends do well in their rookie season. Most expected Kyle Pitts to break the mold, and he hasn't. Pat Freirmuth is the surprise stud of the group.
Kyle Pitts (ATL) secured three of four targets for 29 yards against New England. It was another poor outcome, but Pitts tied for second in receptions and the runner-up in receiving yards. Pitts has only four contests where he has scored in the double-digits and has just one touchdown.
Pat Freiermuth (PIT) had four receptions (seven targets) for 11 yards and a touchdown. Freiermuth continues to make a splash on the fantasy landscape and is creeping up on taking over the point lead from Pitts.
Tommy Tremble (CAR) caught both of his targets for 35 yards against the Washington Football Team. Tremble has had at least one target in each game this season.
Kylen Granson (IND) caught one of his two targets for eight yards. His two targets were the most he has gotten since Week 5. Granson now has at least one reception in the last four contests.
Noah Gray (KC) caught one pass on one target for eight yards. Gray now has two straight games with at least one reception.
John Bates (WFT) caught three balls for 23-yards on three targets. Bates now has two straight games with at least three receptions.
Brevin Jordan (HOU) received three targets and caught one pass for seven yards against the Titans.
Tre' McKitty (LAC) caught his first pass on his first target on the season for seven yards against the Steelers.
Hunter Long (MIA), Matt Bushman (LV), Zach Davidson (NYG), and Sammis Reyes (WFT) do not have a reception.
Do you want more 2021 NFL discussion? Then check out these links!
Discord!
Podcast!
Patreon!
Twitch!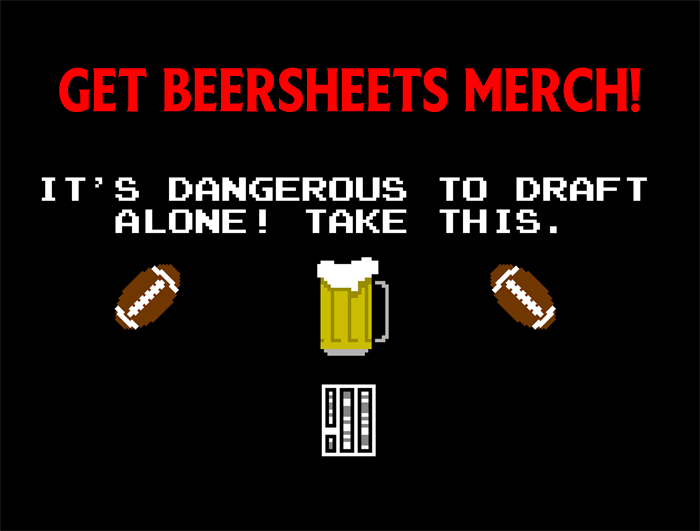 [Header Image Source: https://upload.wikimedia.org/wikipedia/commons/5/5d/Pat_Freiermuth.jpg, cropped under CC BY SA 2.0]