Every week I will be checking in on the rookies to give a quick overview of your fantasy and dynasty needs. This should give you a roundup of everything you need to know about the newest additions to your dynasty fantasy football leagues.
Rookie Quarterbacks
Through ten weeks, Mac Jones seems to be the best quarterback in the class. However, Justin Fields is improving while Trevor Lawrence has had his ups and downs. Davis Mills has been the most surprising, and Zach Wilson looks the most likely to flop.
Trevor Lawrence (JAC) completed 16 of 35 passes for 162 yards with no touchdowns or interceptions and rushed five times for 33 yards. It was the second time this season that Lawrence averaged just 4.6 yards per attempt and completed less than 50.0 percent of his passes. His fumble with less than a minute ended the game for the Jaguars in their quest to win a second-straight game.
Mac Jones (NE) completed 19 of 23 pass attempts for 198 yards and three touchdowns. Jones threw three for three scores for the first time this season. Also, even though he has been a game manager, Jones has thrown eight tds compared to just two picks in the last five weeks. The only team that has shut him out was the very tough Chargers secondary.
Justin Fields (CHI) & Davis Mills (HOU) were on a bye week.
Trey Lance (SF) did not take a snap.
Zach Wilson (NYJ) remained injured and did not play.
Rookie Running Backs
Not many surprises have risen out of the rookie running backs aside from Elijah Mitchell and Chuba Hubbard. Najee Harris, Javonte Williams, and Michael Carter lead the group.
Najee Harris (PIT) recorded 105 yards on 26 carries while adding four receptions on four targets for 28 yards. It was the first time Harris didn't score a touchdown since Week 3. Harris continued to get the volume and had his second 100+ yard performance. Also, Harris has five straight weeks of 22 or more carries while topping 25 total touches in four consecutive contests.
Javonte Williams (DEN) carried the ball eight times for 48 yards and caught two of three targets for an additional yard. He regressed after getting 17 carries in Week 9, but Denver fell behind early and had to play catch-up. Williams continues to share time with Melvin Gordon going into the bye week.
Michael Carter (NYJ) rushed 16 times for 39 yards and a touchdown while catching four of six targets for 43 yards. Carter's touchdown came with the Jets trailing 38-3 late in the game, but fantasy points are fantasy points. Carter receiving skills are on display and outside of the Colts game has contests of eight, nine, and four receptions in the last four games, including 31 targets.
Kenneth Gainwell (PHI) rushed twice for five yards and caught his lone target for nine yards. Many believed that Gainwell would be the starter or get the passing downs when Sanders went down.  However, Gainwell took a back seat to Jordan Howard and Boston Scott for the second consecutive week. It is unknown what will happen if Miles Sanders returns in Week 11, but it appears Gainwell is in the doghouse.
Elijah Mitchell (SF) rushed 27 times for 91 yards. Mitchell continues to be the workhorse back. However, without catching the ball, his points are hard to achieve. Mitchell only has three touchdowns on the season but has three 100 yard games, but only nine receptions.
Rhamondre Stevenson (NE) ran for 100 yards and two touchdowns on 20 carries, adding four catches for 14 yards on five targets. Stevenson was consistently churning out yardage from the beginning to the end of the contest. He also should force the hands of Bill Belichick to give him more opportunities when Damien Harris returns. 
Jaret Patterson (WFT) received four carries and rushed for seven yards. Patterson continues to get looks, but not enough volume to make a difference.
Trey Sermon (SF) did not receive a carry or target.
Larry Rountree (LAC) carried the ball five times for 10 yards and a touchdown. Rountree scored for the first time and got the most carries since Week 4 against Las Vegas.
Gary Brightwell (NYG), Khalil Herbert (CHI), Chris Evans (CIN) were on a bye week.
Kylin Hill (GB) and Jake Funk (LAR) remained on IR.
Rookie Wide Receivers
There aren't many wide receivers that have surprised the fantasy landscape.
Jaylen Waddle (MIA) hauled in four of six targets for 61 yards. Waddle hasn't scored many touchdowns (3), but he consistently puts up double-digit points. In ten weeks, Waddle has hit ten or more fantasy points in seven weeks and has shown to be the second-best producing rookie wide receiver in the league.
De'Vonta Smith (PHI)  caught four of six targets for 66 yards and two touchdowns. Smith has scored in two consecutive weeks after only scoring once in Week 1. Also, Smith continues to get receptions, recording four or more in six weeks.
Elijah Moore (NYJ) caught three of six targets for 44 yards and a touchdown. Joe Flacco delivered the touchdown to Moore, who now has three scores in two weeks. Moore also has six or more targets in four consecutive weeks while catching 17 balls for 208 yards.
Rondale Moore (ARI) caught two balls for 10 yards on four targets. He also had one carry for one yard. Moore has not had a double-digit point game since Week 5 and has not scored since Week 2. For the most part, Moore has been buried behind DeAndre Hopkins, AJ Green, and Christian Kirk.
Terrace Marshall (CAR) Marshall didn't catch either of his two targets but hauled in a two-point conversion. Marshall continues to get playing time but has been at a minimum. He has not had more than six targets in a single game and is averaging just 3+ on a per-game basis.
Dyami Brown (WAS) played eight snaps on offense without drawing any targets.
Kadarius Toney (NYG) did not receive a target. Toney has only six targets in the last three contests and has caught just five balls for 35-yards.
Josh Palmer (LAC) caught three of four targets for 22 yards. It was the highest catch total for Palmer this season and has seen a limited amount of targets in each contest since Week 5.
Anthony Schwartz (CLE) had one target that he missed. He also suffered a concussion during the contest.
Demetric Felton (CLE) is on the reserve/COVID-19 list.
Michael Strachan (IND) was a healthy scratch.
Amari Rodgers (GB) has not received a target since Week 8.
Jaelon Darden (TB) secured one of two targets for 29 yards after not receiving a target last week.
Ihmir Smith-Marsette (MIN) has not received a target since Week 8 and has been a healthy scratch the last two contests.
Shi Smith (CAR) has not received a target since Week 8 and only has three receptions for 18-yards on the season.
For the first time this season, Frank Darby (ATL) had targets (3) and pulled in one catch for 14-yards.
Ben Skowronek (LAR) caught his five targets for eight yards and played a season-high 42 offensive snaps. With Odell Beckham, the increase in playing time should become more restricted and resume the fourth wide receiver role.
Dax Milne (WFT) caught both of his targets for 22 yards. It is now his fifth game that he has received a target and third straight with multiple targets. Milne had registered 27 percent of snaps which was more than Cam Sims (18 percent) and Dyami Brown (11 percent). Milne continues to be the third or fourth receiver on the team.
Tylan Wallace (BAL), Tutu Atwell (LAR), Marquez Stevenson (BUF), Simi Fehoko (DAL), and Tre Nixon (LAR) do not have a reception.
Nico Collins (HOU) & Ja'Marr Chase (CIN) had a bye week.
Rookie Tight Ends
It's a surprise to see two tight ends do well in their rookie season. Most expected Kyle Pitts to break the mold, and he hasn't. Pat Freirmuth is the surprise stud of the group.
Kyle Pitts (ATL) caught four of seven targets for 60 yards. Pitts has only one touchdown on the season but continues to get the targets. Also, he has six or more since Week 4 and is averaging 7+ on the year. It's been his lack of touchdowns holding him back from truly breaking out.
Pat Freiermuth (PIT) hauled in five of nine targets for 31 yards. After scoring a total of three touchdowns in back-to-back weeks, Freiermuth could not score against the Lions. His fumble in overtime could have also cost them the victory.
Tommy Tremble (CAR) caught his only target for three yards. Tremble has had at least one target since Week 3 and has scored two total touchdowns. However, he is only bringing in one, two, or three receptions every week.
Kylen Granson (IND) had a target and made one reception for 15-yards. Granson has one target in four straight contests.
Noah Gray (KC) received three targets and caught one pass for a touchdown. The three targets are the most Gray has gotten this season, logging just one in three games.
John Bates (WFT) caught each of his three targets for 25 yards. Bates replaced Ricky Seals-Jones (hip) and has made his way from a barely used tight end to perhaps the starter next week.
Hunter Long (MIA), Brevin Jordan (HOU), Tre' McKitty (LAC), Matt Bushman (LV), Zach Davidson (NYG), and Sammis Reyes (WFT) do not have a reception.
Do you want more 2021 NFL discussion? Then check out these links!
Discord!
Podcast!
Patreon!
Twitch!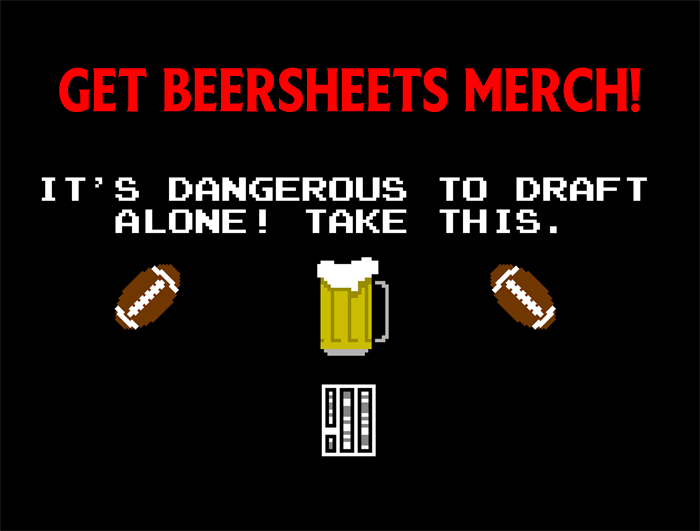 Image Source: Kyle PItts on Twitter