We're through eleven weeks, and at this point, a lot of fantasy players have had two or three distinct seasons. But, if you're here, you know what you need: a list of players to cut for week twelve's waiver wire. Never fret, as always, we have players at every position who are no longer worthy of a spot on your fantasy football squads. To qualify for this list, a player must be rostered in at least 50% of leagues. After all, it does no good for me to tell you to drop Daniel Jones. As always, these are cut options and not necessarily guys you should go out of your way to remove from your roster. Every situation is different.
Week 12 Quarterback Cuts
Ryan Tannehill, Tennessee Titans (91% rostered)
There are people who don't want to hear this. It's me, I'm people. At this point, I don't know if we can still die on this Tanne Hill. It's been three-straight games of under 19 fantasy points in an era where you can pick up Tua Tagovailoa off the waiver wire and have him be the QB1. Tanny had a plush matchup against the Texans this week, and he pooped the bed to the tune of four interceptions. Next week he gets the Patriots, and then it's his bye. Just move on from Tannehill now and save yourself the hassle.
Derek Carr, Las Vegas Raiders (76% rostered)
Carr and the Raiders are a complete mess right now. Pick a thing: Jon Gruden, Henry Ruggs, Damon Arnette. One of those would be enough for a team to pack it in, but all three in the course of a month? That's where we stand with the Raiders right now. Carr scored 12.3 fantasy points, 19.2 fantasy points (in a garbage game effort), and 9.6 fantasy points in the last three weeks, since their bye. I don't feel good about having him anywhere near my roster.
Matt Ryan, Atlanta Falcons (50% rostered)
If you have Matt Ryan, you've already mentally cut him. After all, you've been staring at his 4.12 fantasy points this week since Thursday. Which, unfortunately, was an improvement from his week ten output (2.68 fantasy points). Ryan has fewer than 10 fantasy points in three out of his last four games but could bounce back against the Jaguars next week if you want to hold on for one more week. But with no Calvin Ridley and a banged-up Cordarrelle Patterson, it doesn't look good for his prospects going forward.
Week 12 Wide Receiver Cuts
Calvin Ridley, Atlanta Falcons (79% rostered)
We are running out of time for Ridley to come back, get re-acclimated, and contribute this year. Let's be clear, here, too: we don't know if Calvin Ridley is even coming back. If you're in a shorter bench league and you need to win now, you might not have the luxury of waiting for Calvin Ridley to return. Try to trade him before dropping him, but you might not be able to trade him.
Emmanuel Sanders, Buffalo Bills (77% rostered)
In the four games before the Bills' bye week, Emmanuel Sanders averaged 16.3 fantasy points per game, averaging 6 targets, 4.5 catches, and 78 yards per game in that span. In the four games since their bye, Sanders has just 118 total yards and 9 total catches. It's been a mess for Sanders, whose targets completely dried up coming out of the bye.
Marvin Jones Jr., Jacksonville Jaguars (67% rostered)
MJJ has plenty of targets in his last four games, getting 8, 5, 6, and 6 in the four games since the Jaguars' bye. Unfortunately, he has 143 yards in the last four games combined, and no touchdowns since the bye. It's a situation where the limited Jacksonville offense drags down a very talented player.
Julio Jones, Tennessee Titans (65% rostered)
Julio will be back in week fourteen at the earliest and given his terrible performances when available, I'm not bullish on his prospects when returning. If he gets a double-digit half-PPR fantasy day upon his return, then it would be his second of the regular season. He also returns on the last day of the regular season.
Mecole Hardman, Kansas City (50% rostered)
Hardman has two-straight games with three targets for two catches and under 30 yards. His game prior to that was six targets for three catches and 20 yards. He's just not worth having around, especially since he hasn't had a double-digit half-PPR fantasy football day since week five.
Week 12 Running Back Cuts
Darrel Williams, Kansas City (87% rostered)
Clyde Edwards-Helaire returned and completely dominated touches, notching 14 touches to Williams' six. Williams is a handcuff only, and if you're in dire straits, you can move on from him.
D'Onta Foreman, Tennessee Titans (62% rostered)
Since joining the Titans in 2021, Foreman has 23 carries for 84 yards, or 28 yards rushing per game. He's also played just 21%, 35%, and 19% of snaps in his three games. This is a three-headed mess, and you're just banking on a touchdown. Just two of his touches this year are inside the ten-yard line. There's really no point to keeping Foreman around.
Mike Davis, Atlanta Falcons (60% rostered)
Even no Cordarrelle Patterson was enough for him to matter last week, as that just meant the whole offense fell apart. Wayne Gallman's emergence does enough to limit his upside when there's no Patterson, and Patterson's existence is enough to stop him from having any value when Patterson is available.
Chris Carson, Seattle Seahawks (53% rostered)
Carson will have season-ending neck surgery soon and hope to return at full strength for 2022.
Week 12 Tight End Cuts
Jared Cook, Los Angeles Chargers (52% rostered)
Cook turned in three catches for 28 yards, on five targets. That gave him 4.3 half-PPR fantasy points for the week. That's both not great and his second-best output of the last five weeks. Cook's two-point conversion in week seven saved him from scoring under 8 fantasy points in four straight games and five-in-six games. It's not a great time for Cook in Los Angeles. You can go ahead and let go.
Do you want more 2021 NFL discussion? Then check out these links!
Discord!
Podcast!
Patreon!
Twitch!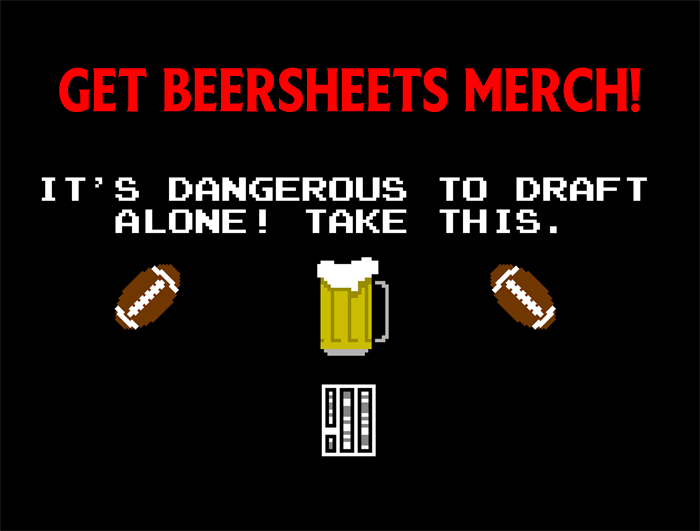 [Header Image Source: https://upload.wikimedia.org/wikipedia/commons/8/8c/Ryan_Tannehill_2019_10-13.jpg under CC-SA 4.0]