A wild and woolly week nine is in the books, and we have moved onto double-digit numbers in fantasy football. That also means that we are two-thirds of the way through the regular season, and the end is in sight for a lot of us. But, you can't stop fighting to see if your marginal squads can make it to the playoffs. With that in mind, we will dust ourselves off from a (frankly, stupid) week nine and take a look forward at week ten with our wide receiver sleepers. To make this list, the wide receiver sleepers must be unrostered in at least 50% of leagues, with one of the wide receiver sleepers available in over 90% of leagues. Onto week ten!
Rashod Bateman at Miami (45% rostered—Thursday Night Football)
The Rashod Bateman Breakout is coming any day now, and there's no better time for it to happen than on national television against a soft pass defense. The rookie wide receiver has three games in the NFL, and has 6, 6, and 8 targets in those three games. This is a sustainable total, as it hasn't come at the expense of Marquise Brown (31 targets in the last three games) or Mark Andrews (23 targets in the last three games). Bateman was one of my favorite wide receivers this draft, and he's showing why. He hasn't broken out yet but turned in solid lines in all three of his starts (averaging 4 catches for 54 yards per game).
This week, he gets the Dolphins defense that should be a lot better than this. They really should. But, "should" doesn't stop opposing wide receivers, and neither do the Miami Dolphins. Miami allows the second-most fantasy points to wide receivers (and the most over the last five weeks). They've been remarkably consistent in this regard, allowing at least 8.4 fantasy points to 12 different wide receivers in their last five games. That's over two per game that they allow to run roughshod over them. This week should be no different, with big games from Hollywood Brown and Rashod Bateman on the horizon. This could be your last day to scoop up Bateman.
Deonte Harris at Tennessee (17% rostered)
Deonte Harris has sneakily had a ton of targets recently, but they've been so broken up that we've forgotten about him because he can't string three solid performances together. In week four (yes it goes back that far), he had eight targets. In week five, he had one target (a 72-yard touchdown) before leaving the game with a hamstring issue, which kept him sidelined for the week six bye and week seven game against Seattle. Then, he had seven targets in week eight and eight targets in week nine. I've seen enough brain game mobile game ads in my life to tell me the pattern is nine targets in week ten. While I don't actually believe that, he has 23 targets in his last three games he started and finished while averaging 4.7 catches for 46 yards in that span.
This week, he gets the Tennessee Titans. The Titans allow the tenth-most 40+ pass plays per game, with six on the season. They also have allowed 32 20+ yard pass plays this season or about 3-4 per game. Those would undoubtedly go Harris' way. He's a great pick-up-and-play option that is flying under the radar right now.
Jamal Agnew at Indianapolis (10% rostered)
Jamal Agnew, still, confoundingly, gets a ton of targets. He has at least five targets in each of his last four games, and that includes twelve targets in week eight. He's performed decently enough in that timeframe, turning in deeper league viability (WR47 per game, just 0.3 points per game behind Hunter Renfrow and 0.4 points per game behind Terry McLaurin) with his volume. But, a lot of that comes down to him not scoring a lot of touchdowns. With that in mind, just look at his volume: 7.5 targets, 5 receptions, 46 yards per game, with a chance at a score. He's flying under the radar as a good plug-and-play guy in deeper leagues.
This week, he gets an amazing opponent against which he can ply his wares. The Colts' secondary, fresh off getting shellacked by Josh Johnson (yes, that Josh Johnson) allow the fifth-most fantasy points to wide receivers. They also have been even worse lately, ranking third in points allowed per game to wide receivers over the last five weeks. They let opposing offenses spread the love around, so I expect a lot of fantasy points out of Agnew, Marvin Jones, and Dan Arnold this week.
Do you want more 2021 NFL discussion? Then check out these links!
Discord!
Podcast!
Patreon!
Twitch!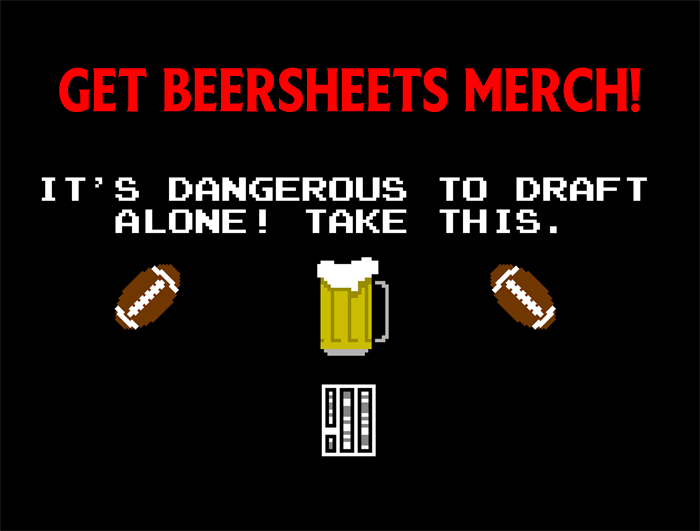 Header Image Source: Rashod Bateman on Twitter