Despite the slow start to the season, production is really picking up for this rookie tight end. So much so, in fact, that since Week 6 he is the TE3 overall in point per reception scoring! Should we take into account the last three games played adjusted for health, this player is essentially on par with Bills tight end Dawson Knox's performance before his hand injury. The potential is being unlocked! The time for big fantasy production has arrived!
Wait… what's that? No, I'm not talking about Falcons TE Kyle Pitts. Pat Freiermuth of the Pittsburgh Steelers is absolutely soaring and the possibility of said production slowing down is nowhere in sight. Exactly how real is this breakout? Can this keep up?
What We Already Know
Honestly, the only thing that prevented Freiermuth from being the consensus number one tight end prospect in the 2021 class is the transcendent talent of the aforementioned Kyle Pitts. Had Mr. Pitts never gotten a twinkle in his eye, Freiermuth would have been the consensus pick atop our rookie tight end ranks. Whether he likes it or not (he definitely does not), you do not earn a nickname like "Baby Gronk" unless you bring some serious talent to the table. In any other draft class, Freiermuth would be lauded as the guy. Seriously, just watch him play.
If we remember back to the preseason showdown with the Detroit Lions, the former Penn State product put his end zone skills on display immediately with back-to-back acrobatic touchdowns. This ability is a key component to his fantasy success to date even as recently as Monday night.  Remember this play?
Regardless of how he feels about the nickname, it does not take a massive leap of imagination to see the shades of a young Rob Gronkowski in Freiermuth. Seriously, just watch those plays again. But, some of you don't get wowed by big plays. So, let's move on from "the eye test" and take a peek at some supporting evidence in the form of numbers to back up Freiermuth's breakout.
[Editor's Note: Pat, if you're reading this, please just insist on being called "Firemouth." It's a thing. Look it up.]
Inside The Numbers
Unfortunately, the injury to wide receiver JuJu Smith-Schuster in Week 5 helped lead to the Steelers unleashing the rookie. Without bogging this piece down with a long explanation, take it from a Steelers fan. Smith-Schuster's primary function in the Steelers offense when healthy is as a short-area, a low average depth of target (aDOT) receiving option (JuJu's aDOT was 4.8 yards downfield). Without a player like that, it is not uncommon for a team to shift that focus to the tight end position (Freiermuth's aDOT is 5.1 yards downfield, basically the same).
On top of that, what has really done the trick for Freiermuth is shaking his primary competition for snaps and targets, teammate Eric Ebron. Per 4for4, the two players saw nearly identical snap percentages (48% and 47% respectively) and targets (13 and 11 respectively) from Weeks 1 to 5. Ebron's injury that has caused him to miss the previous two games opened the door for Freiermuth and he is killing it with that opportunity. Freiermuth averages about 5 receptions for 50 yards and a touchdown over the last three games per FantasyData. That is good for a touch over 16 points in PPR scoring on a weekly basis. For context, that weekly output is not far-off from what Raiders tight end Darren Waller averaged in the 2020 season. Seriously, this guy is impressive! All in all, what should we be making of this information?
Looking Forward
First and foremost, the Pittsburgh Steelers bye week is behind us. For fantasy purposes, that is something you love to see. You won't have to replace this player in your lineup for the rest of the year. Huzzah! Additionally, Freiermuth is seeing the second-most targets on the team since Week 6 per 4for4. Even when Ebron returns, it is hard to imagine the team shies away from giving Freiermuth this volume of opportunity given the objectively remarkable performance return on said opportunity.  
For redraft purposes, I feel comfortable ranking Freiermuth in the top-12 on a weekly basis. Personally, I don't see a rest-of-season outlook of a TE1 as not particularly ridiculous, given the landscape. For you dynasty managers out there, the ever-beloved "buy low" window has opened and promptly slammed shut, but I do not think it would be absurd to say we're looking at a potential top-5 asset. Freiermuth is here to stay.
Want to know the best part of all of this? He is still only rostered in 39.2% of ESPN fantasy football leagues. If you're out there looking for a tight end, this is your guy. Go get him.
Do you want more 2021 NFL discussion? Then check out these links!
Discord!
Podcast!
Patreon!
Twitch!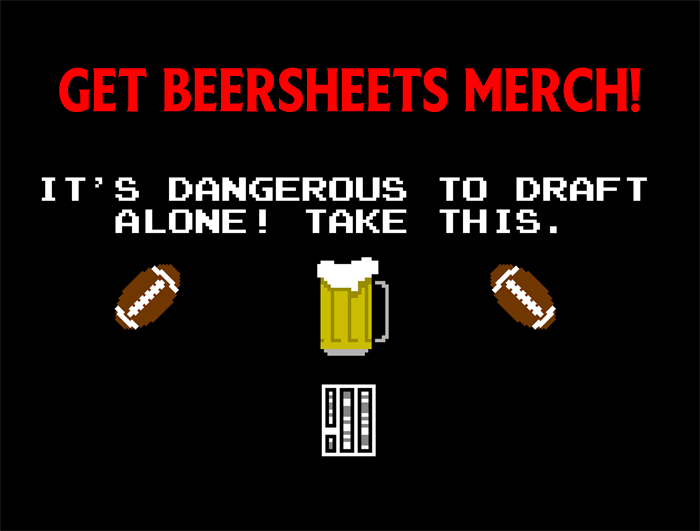 [Header Image Source: https://upload.wikimedia.org/wikipedia/commons/5/5d/Pat_Freiermuth.jpg, cropped under CC BY SA 2.0]