A wild and woolly week nine is in the books, and we have moved onto double-digit numbers in fantasy football. That also means that we are two-thirds of the way through the regular season, and the end is in sight for a lot of us. But, you can't stop fighting to see if your marginal squads can make it to the playoffs. With that in mind, we will dust ourselves off from a (frankly, stupid) week nine and take a look forward at week ten with our running back sleepers. To make this list, the running back sleepers must be unrostered in at least 50% of leagues, with one of the running back sleepers available in over 90% of leagues. Onto week ten!
Brandon Bolden versus Cleveland (28% rostered)//Rhamondre Stevenson (10% rostered—if cleared)
Damien Harris and Rhamondre Stevenson both have concussions, and if Stevenson (10% rostered) clears the concussion protocol and Damien Harris does not, I honestly prefer Stevenson. But, as it stands, we are looking at Brandon Bolden shouldering the load against the Browns this week. He has just two games with more than three carries this season, so this isn't exactly a big lead-back workload to work from, but he has 12 carries in the last two games, notching 80 yards in those 12 carries. This goes with his existing workload as a streaming James White-type running back earlier this year. He had at least four catches in three-of-four games from weeks four through seven, before losing all his value in week eight (and regaining it in week nine).
The matchup isn't great, but we've seen what a full bore Brandon Bolden game can look like (#5 RB in week seven with two carries and seven targets). The Browns allow the ninth-fewest fantasy points to opposing running backs on the season, but losing Jeremiah Owusu-Koramoah left them vulnerable to running backs. JOK is designated to return from IR, but we'll see how that availability plays out. In his absence, the Browns have given up the second-most fantasy points to running backs (the last three weeks). Joe Mixon, Javonte Williams, Melvin Gordon, and Najee Harris cut through them like a hot knife through butter.
The Browns also allow the third-most fantasy points per target to running backs this season.
Eno Benjamin versus Carolina (12% rostered)
With Chase Edmonds out for 4-6 weeks with a high ankle sprain, the Cardinals must turn to James Conner & Eno Benjamin to carry the load. Benjamin had 9 carries last week against the 49ers, which he turned into 39 yards and a score. It was the first time in Eno's career that he had more than two carries in a game (probably because he has 11 career touches). But, if anyone can replicate Chase Edmonds on this team, it's Benjamin. He's not the most athletic guy, but his PlayerProfiler.com closest comparison is Duke Johnson, Jr. Duke Johnson had stretches of usefulness (and turned in an RB11 season), so he isn't a bum, and neither is Eno.
On paper, Carolina looks like a bad matchup. They allow the fifth-fewest fantasy points per game to running backs. That's all fine and dandy until you look at recent game logs against them. Brandon Bolden, Damien Harris, Rhamondre Stevenson, Mike Davis, and Devontae Booker all notched at least 9 fantasy points (HPPR) against them in the last three weeks… with just two touchdowns among them. The Panthers have been a mess lately, and Eno Benjamin can take full advantage of that situation this weekend.
Giovani Bernard at Washington (10% rostered)
Gronk and Chris Godwin are doubtful, Antonio Brown shed his walking boot but Bruce Arians isn't bullish on his prospects. That leaves Tom Brady Mike Evans, Tyler Johnson leading a cast of nobodies in the passing game, and Giovani Bernard as targets. Bernard's dealt with injuries this year, but he had one game this season with over 26% of snaps (week three). In this game, he had ten targets for nine catches, 51 yards, and a touchdown. This is well inside his range of outcomes this week with the Buccaneers likely without three of their top four passing game weapons.
The Washington Football Team defense doesn't allow a lot of fantasy points to running backs this season (26th-most points per game to running backs), but they do get absolutely gashed by passing-catching running backs this year. They've allowed four receiving touchdowns to running backs on 30 targets, which is why they rank second in fantasy points per target to running backs in 0PPR, half-PPR, and PPR formats (behind only Detroit in this regard).
Do you want more 2021 NFL discussion? Then check out these links!
Discord!
Podcast!
Patreon!
Twitch!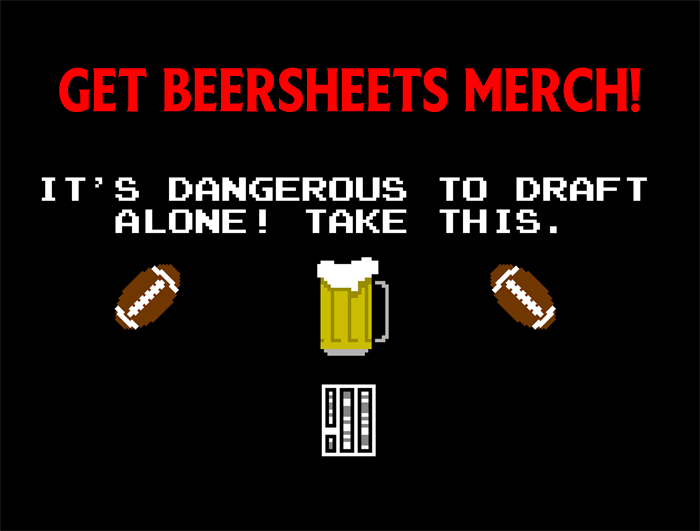 [Image Source: https://upload.wikimedia.org/wikipedia/commons/4/46/Brandon_Bolden_2019.jpg, cropped under CC BY SA 2.0]