A wild and woolly week nine is in the books, and we have moved onto double-digit numbers in fantasy football. That also means that we are two-thirds of the way through the regular season, and the end is in sight for a lot of us. But, you can't stop fighting to see if your marginal squads can make it to the playoffs. With that in mind, we will dust ourselves off from a (frankly, stupid) week nine and take a look forward at week ten with our tight end sleepers. To make this list, the tight end sleepers must be unrostered in at least 50% of leagues, with one of the tight end sleepers available in over 90% of leagues. Onto week ten!
Pat Freiermuth versus Detroit (55% rostered)
Alright, so I broke the roster percentage rule. Probably because Pat Freiermuth rules. Since taking over the slot role from the out-for-the-season JuJu Smith-Schuster three weeks ago, Freiermuth ranks second in fantasy points per game (15.6) behind just George Kittle's 6/101/1 output last week. Granted, he's played just two games, but even in total fantasy points he still ranks third in the last three weeks. Fire Mouth has been on an absolute tear, and it would be insane to try to deny his 20 targets in the last three games. He sat alongside Dan Arnold in the "chase targets and yardage" after his first week as the de facto slot guy, and he has had three touchdowns in two weeks since then. Continue to chase Fire Mouth until he shows you can't trust him.
This week, he gets the Lions. They're a neutral matchup against tight ends, ranking in the middle of the pack. It's also a deceiving number since they spent weeks playing nobodies. Four tight ends have more than three touchdowns against them. Those four averaged five catches for 76 yards per game. Continue to light up the Fire Mouth, for the time being.
Dan Arnold at Indianapolis (26% rostered)
Dan Arnold quietly developed into an integral part of the Jacksonville passing game since coming over from the Panthers in a trade. Since his second game (his first was a short week, indulge me and don't include it), he is top-ten among tight ends in: targets per game, receptions per game, and yards per game. He has no touchdowns, so that's kept his ceiling, and stock, very low. But among tight ends, he ranks ninth in fantasy points per game minus touchdowns. That's a great statistic to utilize, because touchdowns come and go at tight end, and they have an outsized impact on fantasy points (one one-yard touchdown catch in half-PPR—6.6 points, is equivalent to three catches for 51 yards).
So, instead of chasing the one-off fluke TDs, let's chase the guy averaging 3 catches for 51 yards? Well, Dan Arnold is actually averaging 5 catches for 54 yards since becoming a full-time member of the Jaguars' passing game. So, let's chase him, then.
This week, we chase him to Indianapolis. The Colts have allowed the third-most fantasy points per game to tight ends over the last three weeks while allowing only two touchdowns in that span. But, they also allow touchdowns (six on the year). Opposing tight ends just slowly and methodically pick them apart. It hasn't been greatly advertised because it gets doled out among multiple guys. This week, it's all going to Dan Arnold.
And what the hey, throw a touchdown on top, too.
Mo Alie-Cox versus Jacksonville (10% rostered)
Jack Doyle denied Big MAC a touchdown the last two weeks, but Mo Alie-Cox out-targeted him and scored four touchdowns in his four previous games. So, let's just say that it is Mo Alie-Cox's turn to score some touchdowns. Sure, that sort of narrative works, right? Anyway, they get the Jaguars, who are top-ten in fantasy points allowed to tight ends, even after giving up two fantasy points in the last two weeks to the position. Prior to that point, it was a deluge of fantasy points. In their first six games, six tight ends scored at least 7.9 fantasy points against them.  The Colts will want to smash their AFC South opponents this week, and I expect Big MAC to be a part of that action.
Do you want more 2021 NFL discussion? Then check out these links!
Discord!
Podcast!
Patreon!
Twitch!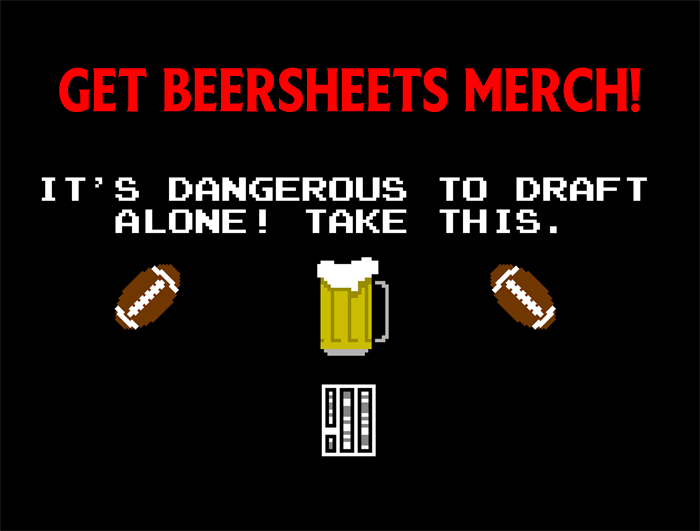 Image Source: https://twitter.com/MoAlie81/status/1302360214453342209/photo/1 Mo Alie-Cox on Twitter