There comes a time in each football season when fantasy players begin to question not just the value of their rosters, but also their worth as a manager. That time is Week 10. Don't believe me? Just look at last week's fantasy leaders. #1 RB and #1 OVERALL fantasy scorer: James Conner. #1 WR: Elijah Moore. #1 TE: Pat Freiermuth. Yeah, that all happened. Google it. Fun fact: Erin and I both picked James Conner to outscore Darrel Williams last week. He did that. For the rest of our picks, we both wrongly picked Carr over Tannehill. I picked Van Jefferson over Jarvis Landry. And we both picked Davante Parker, who did literally nothing after landing on injured reserve the day after last week's article was published. Google it. I think we get a pass on that one. So, I made up a point! Erin now leads our start/sit contest 18 to 13. On to Week 10!
Matt Ryan at Dallas or Jalen Hurts at Denver
Bryan's take: Ryan is doing it with his arm. He had his fourth 300-yard passing game last week and has thrown at least two TDs in all but two games this season. Hurts is doing it with his legs. Among QBs, his 54.9 rushing yards per game trails only Lamar Jackson. Honestly, either is a fine start this week, but Hurts' rushing upside gives him the edge. Start Jalen Hurts in Week 10. 
Erin's take: Matt Ryan has two first names. No thanks. They're not even interesting names. Two boring one-syllable names. Jalen is a bit more interesting and more to my liking. I really like the idea of a football player having the name Hurts. It sounds like a name straight out of Hollywood. Start Jalen Hurts in Week 10. 
J.D. McKissic vs. Tampa Bay or Jeremy McNichols vs. New Orleans
Bryan's take: The Titans were so confident in Jeremy McNichols that they signed and immediately gave him 11 touches. McKissic has gotten 24 targets over the last three weeks and should see plenty of work as the Football Team chases points all day. Start J.D. McKissic in Week 10. 
Erin's take: Did you know J.D. stands for Joshua Dobbie? Did you know that Dobby is my favorite Harry Potter character? I wanted to name our new puppy Dobby, but I was overruled. Jeremy who? Start J.D. McKissic in Week 10.
Courtland Sutton vs. Philadelphia or Brandon Aiyuk vs. Los Angeles Rams
Bryan's take: Sutton's volume has taken a slight hit since the return of Jerry Jeudy, but he's still a solid option with upside. Aiyuk has been turning things around with a 15/10/134/1 line over the last two games, but I think he'll have trouble building on that momentum against the Rams. Start Courtland Sutton in Week 10. 
Erin's take: Courtland isn't a name. It's an apple. I'm not even sure what a Courtland apple tastes like. All I'm getting is rotten fruit. I feel like I grew up with a bunch of people named Brandon. Even with his super common name, I like him better than rotten Courland apple Sutton. Start Brandon Aiyuk in Week 10.  
Pat Freiermuth vs. Detroit or Dalton Schultz vs. Atlanta
Bryan's take: Freiermuth carried some mild buzz into the season, and is finally starting to produce, scoring 3 TDs on 13 targets over the last two weeks. Schultz was riding a decent hot streak until Week 8 when Cooper Rush… let's not talk about Cooper Rush. Let's just say Schultz is definitely glad to have Dak back. This is pretty close to a toss-up, but I'm a sucker for a TD streak. Start Pat Freiermuth in Week 10. 
Erin's take: Pat is the most boring unisex name out there. However, Freiermuth rhymes with vermouth and I'm a fan of alcohol. I'm also a fan of the name Dalton. It's unique but familiar, but also not trendy. I think Dalton Schultz sounds safe. Start Dalton Schultz in Week 10.
You can find Erin on Instagram. For more from Bryan Sclar, follow him on Twitter (@FA_BryanSclar).
Do you want more 2021 NFL discussion? Then check out these links!
Discord!
Podcast!
Patreon!
Twitch!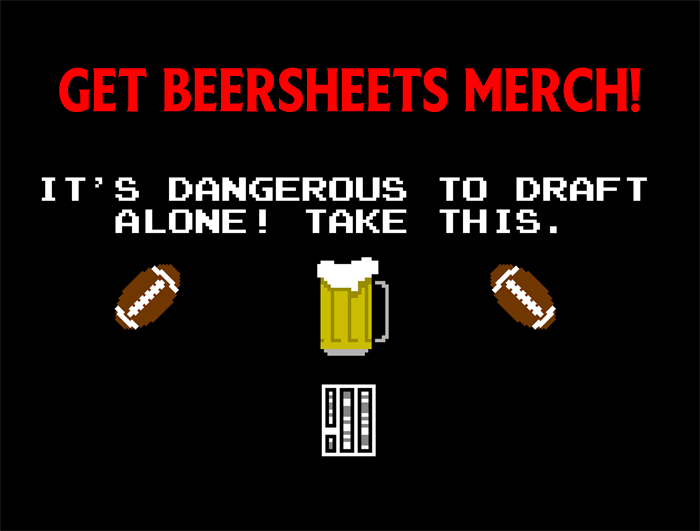 Image Source: https://upload.wikimedia.org/wikipedia/commons/f/f4/Brandon_Aiyuk_%2850730673553%29_%28cropped%29.jpg cropped under CC BY SA 2.0