A wild and woolly week nine is in the books, and we have moved onto double-digit numbers in fantasy football. That also means that we are two-thirds of the way through the regular season, and the end is in sight for a lot of us. But, you can't stop fighting to see if your marginal squads can make it to the playoffs. With that in mind, we will dust ourselves off from a (frankly, stupid) week nine and take a look forward at week ten with our quarterback sleepers. To make this list, the quarterback sleepers must be unrostered in at least 50% of leagues, with one of the quarterback sleepers available in over 90% of leagues. Onto week ten!
Trevor Lawrence at Indianapolis (37% rostered)
Trevor Lawrence bottomed out last week, mostly because the Jaguars miraculously found themselves winning against the best team in the AFC, and did whatever they could to run the clock down as quickly as possible. He hasn't performed exceptionally well lately, scoring just 17.4 fantasy points per game in the three games prior to the Bills-Jags throwdown last week. But, that wasn't for a lack of trying. He averaged over 277 passing yards and 17 rushing yards in that timeframe, he just wasn't cashing in touchdowns (four in three games).
With the Colts, it seems like it doesn't matter who is under center; they're having themselves a good game. Mike White started hot on Thursday Night Football before succumbing to a forearm injury. Then Josh Johnson—who has played in the NFL, UFL, AAF, and XFL in his long and winding career, came in and put up fantasy football numbers. He threw for 317 yards, 3 touchdowns and a pick in the TNF contest. If a journeyman who found himself in four different leagues on his journeys can torch the Colts, so too, can the #1 overall pick.
Jimmy Garoppolo versus L.A. Rams (26% rostered)
Garoppolo hasn't looked particularly good the last couple of weeks—nobody on the 49ers has looked great—but he's, shockingly, the #1 quarterback in weeks eight and nine, scoring 46.6 fantasy points (per pro-football-reference.com). He's done it in weird, unsustainable ways (rushing for two touchdowns against the Bears and throwing for 326 yards and 2 touchdowns against the Cardinals), but Garoppolo plays best with his back against the wall. Well, it's fully against the wall, with a win-or-pack-it-in division matchup on Thursday Night Football. If they pack it in, it might be Garoppolo's last start as a 49er.
The Rams aren't a great matchup, allowing the ninth-fewest fantasy points to opposing quarterbacks. But the Bears were a neutral matchup, and the Cardinals allow the second-fewest fantasy points to opposing quarterbacks. Jimmy Garoppolo, like life, finds a way. After all, Davis Mills threw for 300 yards and two touchdowns against them two weeks ago.
Trevor Siemian at Tennessee (5% rostered)
Siemian isn't the best quarterback in the world, and the Saints would be better suited to swap him out for Taysom Hill. But, they seemingly aren't interested in doing that, so we get another week of the Siemian show. Trevor Sliemian is a journeyman backup quarterback who has almost no redeeming features for fantasy football. He doesn't have a big arm, he's not a good runner, he doesn't throw the ball a ton. He's just… there. He's like Jell-O. He'll fit whatever mold, but he also easily wobbles. But, he had just under 250 passing yards and two touchdowns last week against the Falcons.
This week, he gets the Titans. The Titans "shut down" Patrick Mahomes a few weeks ago, but that had more to do with Mahomes' extended meltdown than anything else. Other than that, five straight QBs have had at least 15 fantasy points against them, including 20 to Carson Wentz and 22 to Trevor Lawrence, two marginal quarterbacks. Siemian isn't the best player, but he should get you some fantasy points this weekend, given his matchup.
Do you want more 2021 NFL discussion? Then check out these links!
Discord!
Podcast!
Patreon!
Twitch!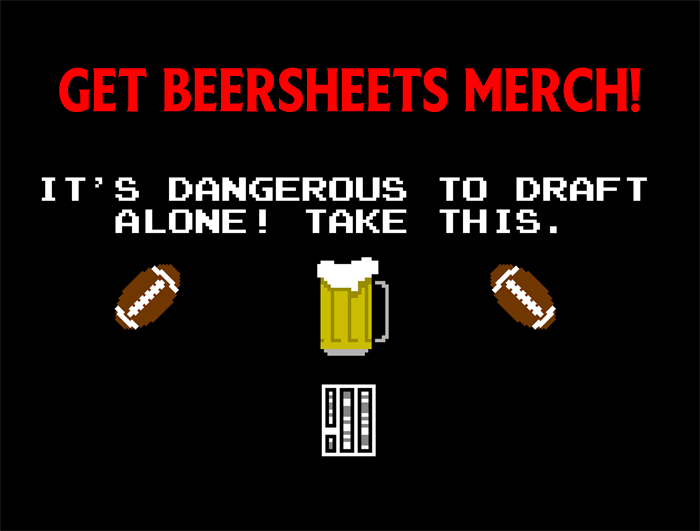 Header Image Source: https://commons.wikimedia.org/wiki/File:Trevor_Lawrence.jpg