Are you frightened by your week 8 fantasy options? Are your playoff chances looking ghastly? Erin and I are going to do our devilish best to make your fantasy team deliver more tricks than treats this Halloween. Last week, Erin was eerily perfect, and I was left haunted by my chilling decisions. We both recommended starting Tua Tagavailoa, who was a monster, and Week 7's #1 fantasy QB. Kahlil Herbert was magical, while Michael Carter was gruesome. Tyler Boyd ghoulishly outscored Darnell Mooney by one dreadful point. And Mo Alie-Cox spookily beat out Hunter Henry by less than one. Erin is now leading me 15-9 on start/sit picks this year. Will I continue digging my own grave or will I rise from the dead in Week 8?
Kenneth Gainwell at Detroit or Antonio Gibson at Denver?
Bryan's take: Gibson may offer the higher floor here, but usage could take a hit due to nagging injuries and game script against the Broncos. If Washington falls behind, expect Gibson to take a backseat to the team's primary receiving back, J.D. McKissic. The Eagles seem to have forgotten how to run the ball, and Gainwell is in line to catch quite a few balls. I think this one is going to come down to receptions, and the edge goes to Gainwell. Start Kenneth Gainwell in Week 8.
Erin's take: The only Antonio I can think of is Antonio Banderas. Although he's a good-looking guy, his best days are behind him. Then we have Kenneth, who reminds me of the stoner turned culinary wiz from Don't Tell Mom the Babysitter's Dead. Kenny was able to turn his life around and make people notice. Start Kenneth Gainwell in Week 8.
Jerry Jeudy vs. Washington or Julio Jones at Indianapolis?
Bryan's Take: Julio Jones brilliant helmet catch aside, Julio was pretty quiet against the Chiefs. It's obvious that the Tennessee offense has a one-track mind. And that track is called Derrick Henry. Tannehill has not lived up to the overabundance of preseason hype. If you're looking for upside, look no further than Jerry Jeudy. Jeudy returns from IR to a halfway decent offense with a tasty tasty matchup. Start Jerry Jeudy in Week 8.
Erin's Take: Julio Jones does not spark joy. Don't get me wrong, there's nothing specifically negative, just nothing specifically positive either. I feel like Jerry Jeudy had to grow up with bullies constantly emasculating him by calling him "Judy." I mean it's basically a name tag on his back, right? That makes me think he had to work through adversity and made him a stronger football player. Start Jerry Jeudy in Week 8.
Cole Beasley vs. Miami or Mecole Hardman vs. New York Giants?
Bryan's Take: An endorsement of Cole Beasley does not constitute an endorsement of his personal values. That said, the Bills are a juggernaut and will be without Dawson Knox. Beasley showed last week that he can still produce when given the opportunity. Of which, he should see plenty against Miami. Mecole Hardman is a buried option on a struggling, out-of-sync Chiefs offense. Start Cole Beasley in Week 8.
Erin's Take:  This is a fun one. Mecole sounds like Cole Beasley introducing himself to aliens or cave people: "Me Cole." That made me think about Encino Man and the insufferable Brendan Fraser. Cole Beasley sounds to me like a nerdy children's book character. Not in a bad way! He's the ever-underestimated, unlikely hero. Start Cole Beasley in Week 8.
You can find Erin on
Instagram
. For more from Bryan Sclar, follow him on
Twitter
(@FA_BryanSclar).
Do you want more 2021 NFL discussion? Then check out these links!
Discord!
Podcast!
Patreon!
Twitch!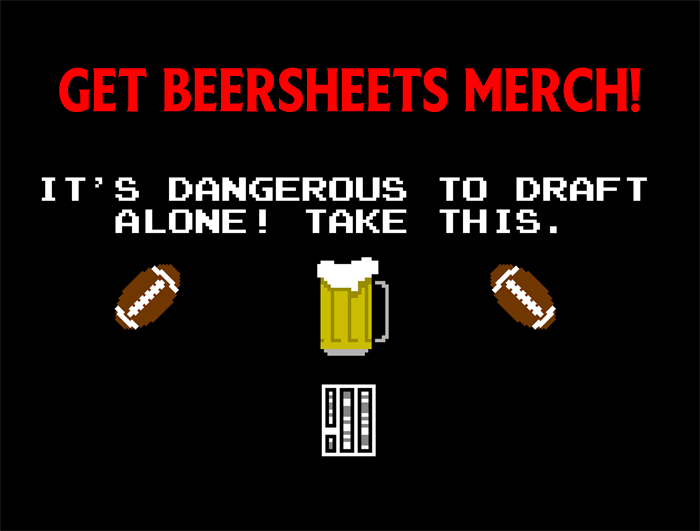 [Image Source: Denver Broncos on Twitter]