"WHOA!!! A ROOKIE RUNNING BACK GOIN' OFF ON THE BUCS DEFENSE!?! WHO THE HECK IS THIS GUY!?!"
I will freely admit that I am surprised at what took place on Sunday. The Tampa Bay Buccaneers are THE stingiest run defense in the entire NFL. Just think, a sixth-round pick waltzed in and dropped a hundo on the ground against them. Bears' rookie running back Khalil Herbert dropped performance so good that he was was the RB6 in Week 7. Wowzers! Granted, the rest of the Chicago Bears' offense is a mess. Anyone reading this that plays redraft and thinks quarterback Justin Fields will turn things around is almost assuredly kidding themselves, but I'm not about to focus on the negatives as others will. 
This Bears rushing attack is fairly potent and Herbert is filling in for the injured David Montgomery quite well. I'll save the victory lapping around my pre-NFL Draft evaluation of him for another day (but seriously follow me on Twitter), but how exactly should we feel about Herbert?
Fun Recent Stats AKA "How Good Has He Been?"
After starting running back David Montgomery's injury in Week 4, Herbert split time with teammate Damien Williams in Week 5 before taking over the sole lead role. In those last three games played, Herbert leads all rookie running backs in rushing yards and yards per attempt per FantasyData. Yes, that includes Steelers' running back Najee Harris. Additionally, whether or not this is a compliment toward Herbert or a diss to this next player, you have essentially received the same amount of fantasy production in point-per-reception scoring in that time frame as you have from Packers running back Aaron Jones.
Nope, I did not make up those names. If you follow the hyperlinked source, you will know I am not lying. To put an exclamation point on this, let us look back one more time at the performance against the Buccaneers' run defense. This defense allows the fewest rushing yards per game in the NFL by some distance; to be exact, 67.4 rushing yards per game. This man ran for 100 (one hundred) yards! He joins Dalvin Cook and Chris Carson as the only guys to do this against the Bucs since the beginning of the 2019 season. Anyhow, I digress. This kid is pretty solid.
Looking Forward AKA "How Good Will He Be?"
The issue with Herbert's fantasy viability is fairly obvious considering the context of his recent production: David Montgomery will come back eventually. How soon exactly? I am not sure. Frankly, seeking an answer via an internet search engine did not yield any concrete results. This is where putting on the thinking cap comes into play.
One has to assume even if the passing game in Chicago improves it won't improve so much that the rushing attack will go to the wayside. Seriously, the Bears have the absolute worst passing stats in nearly every surface category. Inversely, having the sixth-best rushing yards per game in the NFL in 2021 says about all you need to know. Running the ball is quite literally the only thing that works for the Bears. Even when Montgomery returns, you are looking at Herbert as a premier handcuff at worst or a matchup-dependent flex play running in tandem a la Denver Broncos Melvin Gordon III and Javonte Williams if we choose to be rosy about the outlook.
Basically, what I am saying to any believers out there who roster Herbert already, I think you found something good here. Hold on, hold tight, and good on you.

Want more NFL and fantasy football content? Then check out these links!
Discord!
Podcast!
Patreon!
Twitch!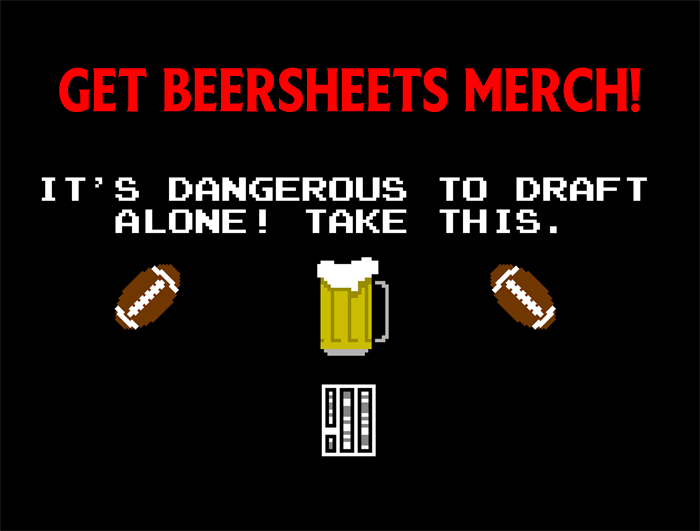 [Image Source: Screenshot from Chicago Bears on Twitter]