Every week I will be checking in on the rookies to give a quick overview of your fantasy and dynasty needs. This should give you a roundup of everything you need to know about the newest additions to your dynasty fantasy football leagues.
Rookie Quarterbacks
Trevor Lawrence (JAC) had his bye week.
Zach Wilson (NYJ) only attempted 10 passes which he completed six for 51-yards before going down with an injury. Wilson will miss 2-to-4 weeks with a PCL injury, per coach Robert Saleh.
Justin Fields (CHI) completed 22 of 32 passes for 184 yards and three interceptions while rushing eight times for 38 yards. Under fire all-game, Fields lost a fumble and was sacked four times. He's averaging less than 200 passing yards and 0.4 touchdowns over five starts.
Mac Jones (N.E.) completed 24 of 36 passes for 307 yards and two touchdowns and added 19 yards on three rushing attempts. Jones continues to work as a game manager-style quarterback, and 300-yards will be more of a freakish performance than a routine one as he is only averaging 238.2 yards per game.
Davis Mills (HOU) completed 23 of 32 passes for 135 yards. The rookie quarterback had a high completion percentage but only managed 4.2 yards per attempt. Mills under center didn't move the Houston offense but also wasn't provided the opportunity to.
Trey Lance (S.F.) Did not play.
Neither Kellen Mond (MIN) nor Kyle Trask (T.B.) has seen the field.
Rookie Running Backs
Not many surprises have risen out of the rookie running backs aside from Elijah Mitchell and Chuba Hubbard. Najee Harris, Javonte Williams, and Michael Carter lead the group.
Najee Harris (PIT) Bye Week.
Javonte Williams (DEN) rushed four times for 20 yards and brought in six of seven targets for 32 yards and a touchdown. Williams was impactful with a 10-yard touchdown grab in the fourth quarter. His reception total was a career and team-high. Also, Williams now has multiple catches in five consecutive games.
Michael Carter (NYJ) rushed 11 times for 37 yards and caught eight of nine targets for 67 yards. Unfortunately, he lost a fumble. Carter led New York in both rushing and receiving as quarterback Mike White used Carter continuously as a dump-off receiver.
Elijah Mitchell (S.F.) rushed 18 times for 107 yards and a touchdown. Mitchell continues to establish himself as the alpha in San Francisco and a reliable fantasy option.
Kenneth Gainwell (PHI) carried the ball five times for 20 yards and caught four of eight targets for 41 yards. He replaced Miles Sanders when Sanders left the game with an ankle injury. Gainwell split the backfield workload roughly equally with Boston Scott for the rest of the game.
Trey Sermon (S.F.) did not receive a touch or an offensive snap. The team has no intentions of getting Sermon extensively involved so long as Mitchell is healthy.
Khalil Herbert (CHI) rushed 18 times for 100 yards and caught five passes for 33 yards against one of the best run defenses in the league (Tampa Bay). Herbert was the lone bright spot for Chicago and, at one point, had more yards on the ground than the Bears had passed. Herbert was the clear lead back as Damien Williams was healthy.
Larry Rountree (LAC) did not receive a touch or an offensive snap.
Kylin Hill (G.B.) had three carries for two yards. Hill did get the first carry of the contest but did not record a touch until the game's final drive. Perhaps this is a sign that the Packers are looking to get him more involved in the offense?
Rhamondre Stevenson (NE) was a healthy scratch.
Chris Evans (CIN) did not receive a touch or an offensive snap.
Gary Brightwell (NYG) did not receive a touch or an offensive snap.
Jaret Patterson (WFT) did not receive a touch or an offensive snap.
Jake Funk (LAR) is on the I.R.
Rookie Wide Receivers
As with the running backs, there isn't a wide receiver that hasn't surprised. However, first-round selection Kadarius Toney has disappointed. Rondale Moore appears to be under drafted and should be a first-round selection.
Ja'Marr Chase (CIN) had eight receptions (10 targets) for 201 yards and a touchdown. Chase was already having a big day before Joe Burrow hit him for an 82-yard touchdown late in the third quarter. Also, Chase's season's totals of 35 receptions for 754 yards and six scores through seven contests, including a 21.5 yards per catch, ranks second in the league. His per catch numbers trail only the Raiders' Henry Ruggs.
De'Vonta Smith (PHI) caught five of nine targets for 61 yards. Smith led Philadelphia in receptions and targets. However, Dallas Goedert hauled in more yardage. Smith is catching at least five passes in three of the last four games, and building chemistry with Jalen Hurts.
Jaylen Waddle (MIA) brought in seven of eight targets for 83 yards while sharing the team lead in receptions and targets with Mike Gesicki. Waddle also checked in second to Geisicki in receiving career-high yards. He now has 17 receptions on 21 targets over the last two games, making him a PPR machine. Unfortunately, most of his receptions are close to the line of scrimmage.
Rondale Moore (ARI) caught two of his three targets for 17 yards. Moore logged a healthy dose of snaps 37 of 71 on offense — but he ranked well behind A.J. Green (60), DeAndre Hopkins (59), and Christian Kirk (51).
Kadarius Toney (NYG) did not play due to an injured ankle.
Nico Collins (HOU) caught two of five targets for 28 yards. With quarterback Mills averaging 4.2 yards-per-attempt, Collins' 28 yards led all wideouts. In the last two weeks, Collins has emerged as the No. 2 wideout. He is playing 60 percent of the snaps and has been targeted 11 times, second only to Brandin Cooks.
Anthony Schwartz (CLE) caught two of three targets for 22 yards, had one carry for minus-2 yards. Schwartz has seen more action in the last two weeks as he has been in the doghouse. His mistake led to the turnover and injured shoulder of Baker Mayfield. From Week 2 to Week 5, Schwartz was targeted just four times. However, he reversed that trend in Weeks 6 and 7 by catching four of six targets for 33 yards while playing 42 percent of the offensive snaps.
Terrace Marshall (CAR)  did not play due to a concussion.
Elijah Moore (NYJ) caught one of six targets for 13 yards and added a 19-yard touchdown run. Moore remained inefficient as a receiver but demonstrates solid open-field ability, which got him in the end zone on end-around. It was his first score of the year.
Dax Milne (WFT) caught two of four targets for 16 yards. The seventh-round selection by Washington played 40 percent of offensive snaps, splitting time with DeAndre Carter (54 percent) after Dyami Brown left with a knee injury. Milne now has recorded his third straight game of double-digit snaps and at least one target.
Dyami Brown (WAS) recorded ten snaps but did not receive a target.
Josh Palmer (LAC) had his bye week
Demetric Felton (CLE) had two carries for 13 yards, caught all three of his targets, and gained 21 yards. Due to Kareem Hunt and Nick Chubb being out, Felton was used more on offense than in any previous game. He played a season-high 22 snaps and picked up the first rushing attempts of his career.
Shi Smith (CAR) recorded a second straight two-target contest. However, Smith did not catch a pass.
Michael Strachan (IND) did not receive a touch or an offensive snap.
Amari Rodgers (GB) did not log a target and played only four snaps.
Jaelon Darden (TB) received his second target on the season but did not catch it.
Tylan Wallace (BAL) recorded two snaps but was not targeted.
Tutu Atwell (LAR) recorded two snaps but was not targeted.
Ben Skowronek (LAR) recorded one snap but was not targeted.
Ihmir Smith-Marsette (MIN), Marquez Stevenson (BUF), Simi Fehoko (DAL), Tre Nixon (NE), Frank Darby (ATL) do not have a reception.
Rookie Tight Ends
It's a surprise to see two tight ends do well in their rookie season. Most expected Kyle Pitts to break the mold, and he hasn't. Pat Freirmuth, who was not drafted in redraft, is just a few points away from having the same tight-end ranking as Pitts.
Kyle Pitts (ATL) brought in seven of eight targets for 163 yards. This makes two straight weeks of 100+ yards production from Pitts. He dominated the Dolphins physically all afternoon long, with many chunk gains.
Pat Freiermuth (PIT) BYE Week.
Tommy Tremble (CAR) caught both of his targets for 12 yards Tremble played over half of Carolina's offensive snaps and outperformed starter Ian Thomas. It still isn't impactful production, but his role should continue to expand.
Noah Gray (KC) caught his only target for four yards.
John Bates (WFT) did not record a target after catching his first pass in Week 6. Bates recorded 11 snaps.
Hunter Long (MIA), Brevin Jordan (HOU), Tre' McKitty (LAC),  Matt Bushman (LV), Zach Davidson (NYG), and Sammis Reyes (WFT) do not have a reception.
Want more NFL and fantasy football content? Then check out these links!
Discord!
Podcast!
Patreon!
Twitch!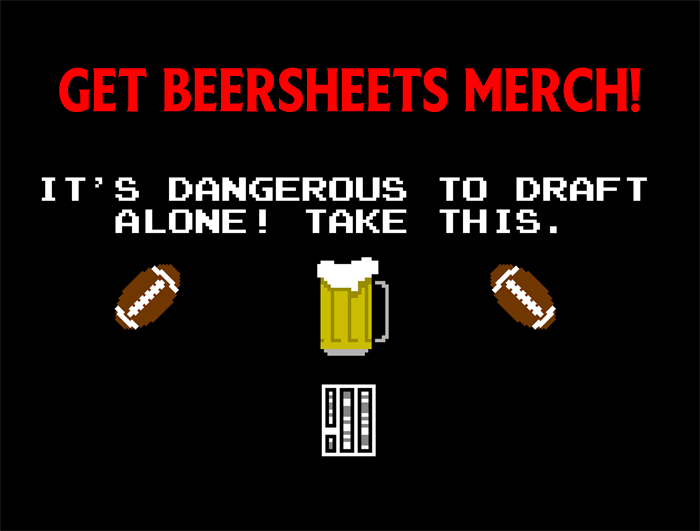 Image Source: https://en.wikipedia.org/wiki/Ja%27Marr_Chase#/media/File:LSUvsUT_156_(49174312763).jpg (cropped) under CC BY SA 2.0