It's that time of year once again! Football Absurdity will bring you a breakdown of every notable fantasy football-relevant player throughout June, July, and August. We've run through 20 quarterbacks, 40 running backs, and 50 wide receivers! Let's turn our attention to the position some hate so much they want to ditch it entirely. That's right, it's time for the tight end fantasy football previews! Today, we take a look at a guy who is "built different." Because that's what his proponents think constitutes an argument as to why 2021 Kyle Pitts will buck the Rookie Tight End Curse. And maybe that's true?
Kyle Pitts ADP & AAV:
Average Draft Position (HPPR): TE6, Pick 68
Average Auction Value: $9.2 (TE6)
2021 Kyle Pitts Fantasy Football Overview:
Kyle Pitts is a once-in-a-generation athlete, just like Noah Fant was two years ago, and just like Vernon Davis was about ten years ago. That having been said, he has extremely good "best comparable" company on PlayerProfiler.com. Pitts' best comp is Noah Fant, whose best comp is George Kittle, whose best comp is T.J. Hockenson, whose best comp is Travis Kelce, whose best comp is Rob Gronkowski. You get the idea. I am not doubting that Kyle Pitts is (1) a monster and (2) a beast. But there are a lot of guys who have been statistically similar to him in athletic profile and build.
None of those guys had fantasy football seasons that mattered in their rookie years. Granted, none of them were the highest tight end ever drafted. That honor went to Pitts, who the Falcons took fourth in the 2021 NFL Draft. Pitts isn't just an exceptional athlete, he's an exceptional football player, something that those other guys had to grow into at the NFL level.
He could break the rookie tight end curse by the Falcons simply refusing to use him as a tight end, which would certainly streamline matters. A Marques Colston rookie year tight end in name only level cheat code is within the range of outcomes for Pitts. But so is 40 catches for 650 yards and 5 touchdowns.
2021 Kyle Pitts Draft Strategy:
Kyle Pitts Auction Value: $5
Draft Ranking: Find out for your league settings in a Beersheet!
This is where I start to take exception with Kyle Pitts. He's broken the TE5 firewall in a lot of places, and he goes off the board as the TE3 sometimes. The #3 tight end, a rookie! What a time to be alive. I have Kyle Pitts as my #6 tight end in my rankings, and honestly? I have no problem with him going at TE6. If you get him at or near his value listed above, giddy-up. He's part of the tight end blob but is the one with the best chance of breaking out.
I honestly can't make a case for anyone outside of the top-five over Kyle Pitts. The only exception to that is Dallas Goedert if the Eagles remember that they promised Zach Ertz that they would trade him. But other than that, what's the point? Are you gonna dip back into career years for Logan Thomas and Robert Tonyan, or bet on a career year from Noah Fant or Tyler Higbee? Or are you going to pick the right Smith (Irv or Jonnu), or the right Patriots' TE, for that matter?
No, you probably won't. If he's going outside the top-five, I have no problem with taking Kyle Pitts at six. That's his average draft position. I've gotten him as late as TE8. Do you know what that means? There are jokers taking him as high as TE3 to offset that. Don't do that, you're drafting Pitts at his absolute ceiling. If he hits it? Congratulations, you got draft day value on your pick. Enjoy your fifth-place finish.
Best Case Scenario:
Kyle Pitts hits the ground running and this article is something I look back on with embarrassment as everyone publishes their "Kittle-Waller-Pitts, The Dynasty Big Three?" articles next year (Travis Kelce retires in this instance).
Worst Case Scenario:
Kyle Pitts struggles out of the gate, and this article is something I look back on fondly… as everyone publishes their "Kittle-Waller-Pitts, The Dynasty Big Three?" articles next year (Travis Kelce doesn't retire in this instance).
This is worst case scenario because this is The Darkest Timeline: eternal take lock.
Check out all our 2021 player profiles, here.
Want more 2021 fantasy football draft discussion? Check out these links!
Discord!
Podcast!
Patreon!
Twitch!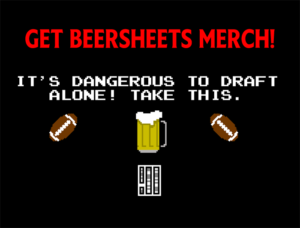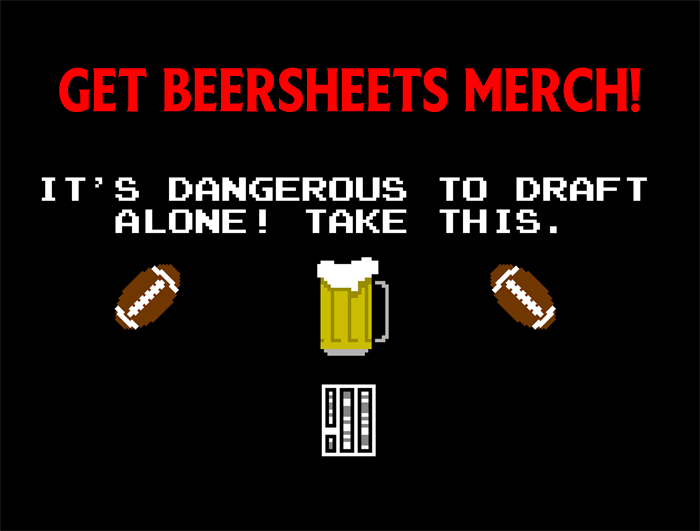 [Statistics are sourced from pro-football-reference.com, airyards.com, and ftnfantasy.com]
[Image Source: https://commons.wikimedia.org/wiki/File:Diontae_Johnson.jpg, cropped under CC BY-SA 2.0]