It's that time of year once again! Football Absurdity will bring you a breakdown of every notable fantasy football-relevant player throughout June, July, and August. We've run through 20 quarterbacks and 40 running backs; that means it's time to get to the deepest and most varied position! That's right, we're on to the wide receivers! 2021 Darnell Mooney will hopefully get a stud young quarterback at some time during the season, but can he find value even with Drew Dalton?
Darnell Mooney ADP & AAV:
Average Draft Position (HPPR): WR55, Pick 155
Average Auction Value: $1.0 (T-WR63)
2021 Darnell Mooney Fantasy Football Overview:
Darnell Mooney emerged as a viable deep threat last season, at least doing as much as he could do last year. He ended the year with 98 targets, which is a good number to end up with. Unfortunately, these mostly represented his underneath targets. Mooney's yards per reception sat around 10.3, which is relatively pedestrian, considering his field-stretching abilities.
This has a lot to do with the quarterbacks. I could show you charts that show things like "Mitchell Trubisky is average-at-best in every portion of the field past 10 yards" but there is a fun little statistic I like to look at: Completed Air Yards Per Completion to Unrealized Air Yards Per Incompletion Ratio. What this basically tells us is how much better a quarterback was at throwing short compared to throwing deep. This could be a wide receiver issue (cough MVS cough) but more likely, it's a team protecting a quarterback by getting a lot of short targets off to help boost the fact that their QB can't complete deep balls.
Among QBs with at least 200 pass attempts, Dwayne Haskins ranks first in "how bad are they at this" so the statistic is good. Both Mitchell Trubisky and Nick Foles ranked inside the top-seven in this stat among QBs with at least 200 pass attempts last year. So, if you're a deep-ball specialist like Darnell Mooney, things didn't exactly work out well for you.
2021 Darnell Mooney Fantasy Football Draft Strategy:
Darnell Mooney Auction Value: $0
Draft Ranking: Find out for your league settings in a Beersheet!
Go get Darnell Mooney! He's extremely cheap, and his quarterback situation will improve immensely this year, no matter who is under center for the Bears. If it's Justin Fields, he was my second-favorite quarterback in the draft, and he throws a nice deep ball. If it's Andy Dalton, I have good news. That "how bad is this QB at throwing the deep ball" statistic? Well Andy Dalton ranks extremely low, which means that he's pretty much the same QB medium and deep, which means that Mooney shouldn't really face a ton of bad passes.
It's Drew Dalton, so he'll still face some, just… not as many. And that's before Justin Fields takes over and turns the Bears into an offense to be reckoned with.
Best Case Scenario:
Andy Dalton hits the ground running, and seamlessly passes it off to Justin Fields. Fields and Dalton combine to give Mooney a top-20 WR season.
Worst Case Scenario:
Andy Dalton rips off his mask to reveal that he's been Primetime Andy Dalton this whole time!
Check out all our 2021 player profiles, here.
Want more 2021 fantasy football draft discussion? Check out these links!
Discord!
Podcast!
Patreon!
Twitch!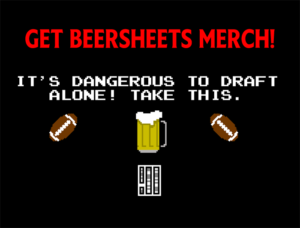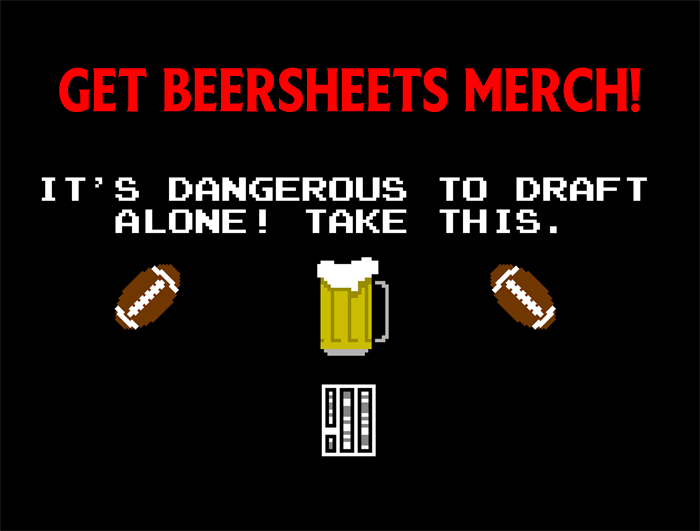 [Statistics are sourced from pro-football-reference.com, airyards.com, and ftnfantasy.com]

[Image Source: Darnell Mooney on Twitter]