It's that time of year once again! Football Absurdity will bring you a breakdown of every notable fantasy football-relevant player throughout June, July, and August. We've run through 20 quarterbacks and 40 running backs; that means it's time to get to the deepest and most varied position! That's right, we're on to the wide receivers! Jerry Jeudy had a pretty disastrous rookie year, all told. Can 2021 Jerry Jeudy get back to the form that made him a first-round wide receiver?
Jerry Jeudy ADP & AAV:
Average Draft Position (HPPR): WR37, Pick 100
Average Auction Value: $1.8 (WR38)
2021 Jerry Jeudy Fantasy Football Overview:
Jerry Jeudy's 2020 campaign went about as poorly as it could go. He had 113 targets, which is a lot from a rookie wide receiver. Since 2010, only 23 rookies have at least 110 targets. Jerry Jeudy is the only of these receivers to have fewer than 60 targets. Therein lies the problem: actually getting the football into Jerry Jeudy's hands seemed to be an effort in futility. He caught the ball just 46% of the time. I usually do a bit where I say "is that bad?" But this is so egregious, that I can't even fathom doing that bit. That's the opposite of gold, Jerry!
People will say that this has a lot to do with Drew Lock, which is true. Per PlayerProfiler.com, Jerry Jeudy had a target quality rating of 4.2… which ranked #102 in the NFL among wide receivers. A quick reminder, with teams going three-wide a lot, that puts the baseline at "really, really bad" at ranking #96. So, Lock was below that. But Jerry Jeudy did himself literally zero favors, with a PlayerProfiler.com True Catch Rate that ranked him #103, and Contested Catch Rate that ranked #94. All-in-all, Jerry Jeudy's 2020 was a complete disaster, all around.
2021 Jerry Jeudy Draft Strategy:
Jerry Jeudy Auction Value: $1
Draft Ranking: Find out for your league settings in a Beersheet!
If you believe in the route running and technical proficiency that Jerry Jeudy displayed in college coming through in his sophomore season, then go get him. But, I'd like to remind you that his options are Andy Lock and Ted Bridgewater. Lock seems to have irreparable problems with his ability to pass a football in the area where he would like it to end up, and Bridgewater doesn't exactly uncork footballs, averaging 7.1 air yards per attempt last season.
So, I'm not 100% certain where Jerry Jeudy's value lies. On top of bad quarterback play, the Broncos also get Courtland Sutton back. Sutton tore his ACL in the first game of the 2020 season, after getting 3 catches for 66 yards on three targets on just 40% of snaps. There's a lot working against Jeudy returning significant fantasy football value in 2021. I'd throw a dollar at him just to see what happens, but I don't see him returning his top-100 pick in any significant way in snake drafts.
Best Case Scenario:
Andrew Lock and/or Theodore Bridgewater figure out how to reliably throw a football past the sticks, and Jerry Jeudy is the main beneficiary. He finishes the season around WR20.
Worst Case Scenario:
Emboldened by Dave on FX, Drew Lock tries to turn himself into an all-time rapper. Teddy Bridgewater gets into a really weird part of Twitter that convinces him that living at elevation will cause irreparable body damage, and he retires from football. Brett Rypien fires footballs into the ground somewhere near Jeudy, and whatever he doesn't fire into the ground, Jeudy drops.
Check out all our 2021 player profiles, here.
Want more 2021 fantasy football draft discussion? Check out these links!
Discord!
Podcast!
Patreon!
Twitch!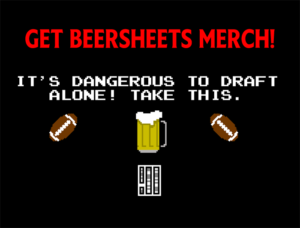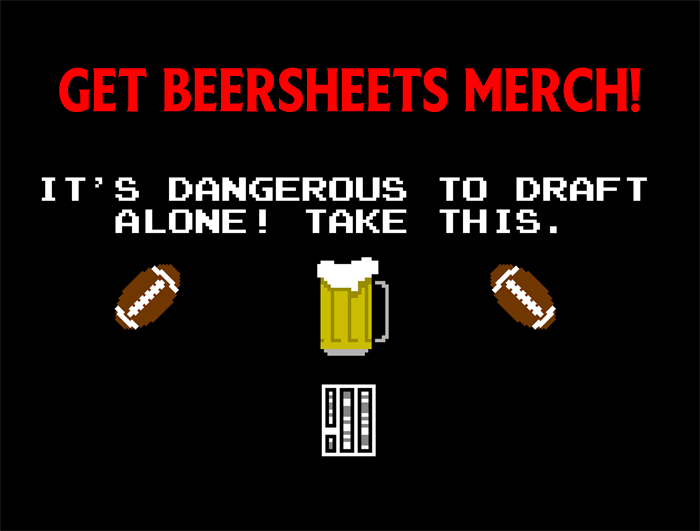 [Statistics are sourced from pro-football-reference.com, airyards.com, and ftnfantasy.com]

[Image Source: Denver Broncos on Twitter]