It's that time of year once again! Football Absurdity will bring you a breakdown of every notable fantasy football-relevant player throughout June, July, and August. We've run through 20 quarterbacks and 40 running backs; that means it's time to get to the deepest and most varied position! That's right, we're on to the wide receivers! The Miami Dolphins took Jaylen Waddle with the sixth-overall pick in the 2021 NFL Draft, but will 2021 Jaylen Waddle unlock the Miami Dolphins offense, and fantasy football value, immediately?
Jaylen Waddle ADP & AAV:
Average Draft Position (HPPR): Pick 43, Pick 116
Average Auction Value: $1.2 (T-WR50)
2021 Jaylen Waddle Fantasy Football Overview:
The laziest way to describe Jaylen Waddle is that he's a poor man's Tyreek Hill. He's a burner who thrives in zone coverage. Unfortunately, what gives me pause with Waddle is that he doesn't have the size or chops to fight back against bullying cornerbacks in press coverage in the NFL. But, he does have the ability to go up and get a Tua Tagovailoa pass should the need arise. I say Tua, specifically, because, like Joe Burrow and Ja'Marr Chase with LSU & Cincinnati, the Dolphins reunited their young QB with someone he threw to in college.
I believe that Tua and Waddle will make sweet music this season not just because of the college connection, but because Tua Tagovailoa simply would not throw to covered receivers last year. And Jaylen Waddle was always open last season in the NCAA. If you want a preview of the heights these two can reach in Miami, according to Pro Football Focus, Tua-to-Waddle had a 74% completion percentage, a 16.6 yards per completion, and a 137.9 passer rating.
2021 Jaylen Waddle Draft Strategy:
Jaylen Waddle Auction Value: $1
Draft Ranking: Find out for your league settings in a Beersheet!
Waddle has a chance to be the big rookie year wide receiver breakout. After all, one-in-five rookie wide receivers turn in top-36 wide receiver seasons their rookie year. If I had to place my money on them, I would put the first three off the board in the best position to do that: Ja'Marr Chase, Jaylen Waddle, and DeVonta Smith.
Unfortunately, I would put Waddle third of that group. Chase was hand-picked by his QB in lieu of adding protection, so he should feast. DeVonta Smith is fighting with Travis Fulgham for targets, so he should feast. Jaylen Waddle has to contend with Will Fuller, DeVante Parker, Mike Gesicki, and Myles Gaskin for targets. There's simply a higher chance that Waddle gets squeezed out in 2021. But, for a buck, or after pick 115, I'll take a shot on Waddle. He's in a class of boom-or-bust wide receivers who you can just drop after a month or so if they are not contributing as you had hoped.
Best Case Scenario:
Jaylen Waddle and Tua Tagovailoa continue their torrid Alabama connection, and Waddle is 2021's Justin Jefferson.
Worst Case Scenario:
Jaylen Waddle and Tua Tagovailoa cannot get on the same page, and Waddle is 2021's Jalen Reagor.
Check out all our 2021 player profiles, here.
Want more 2021 fantasy football draft discussion? Check out these links!
Discord!
Podcast!
Patreon!
Twitch!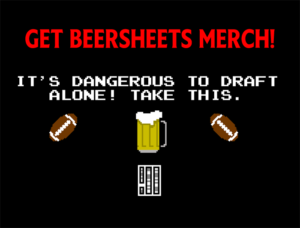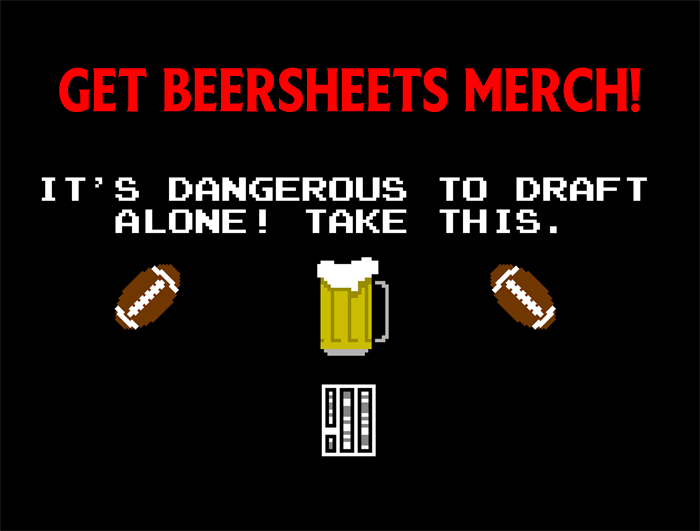 [Statistics are sourced from pro-football-reference.com, airyards.com, and ftnfantasy.com]

[Image Source: Jaylen Waddle on Twitter]