It's that time of year once again! Football Absurdity will bring you a breakdown of every notable fantasy football-relevant player throughout June, July, and August. We've run through 20 quarterbacks and 40 running backs; that means it's time to get to the deepest and most varied position! That's right, we're on to the wide receivers! Can the third wide receiver in the 2021 NFL Draft return immediate fantasy football value? Let's take a look at the 2021 DeVonta Smith fantasy football player profile!
DeVonta Smith ADP & AAV:
Average Draft Position (HPPR): WR40, Pick 103
Average Auction Value: $2 (WR39)
2021 DeVonta Smith Fantasy Football Overview:
He's really skinny! Oh no! Run for the hills! Okay, did BMI Twitter leave? DeVonta Smith is really good at football. He was my #1 wide receiver in this class, and he reminded me a lot of watching CeeDee Lamb last season. He would catch a ball and you would say to yourself "oh wow this is a nice 20 or so yard gain" and then he jukes half the defense and sprints past the other half to score a 50-yard touchdown.
His closest comparison is the X-Man, Nightcrawler. He seemingly disappears from known space, to reappear wide open somewhere else on the field. Smith won't make a man miss in a phone booth, but his routes and speed give him some of the highest possible heights in this class.
The Philadelphia Eagles also seem to have only Dallas Goedert as the significant target rival for DeVonta Smith in his rookie year. There's Jalen Reagor and Travis Fulgham, but taking a second-straight first-round wide receiver certainly doesn't bode well for last year's first-round WR (Reagor). And Fulgham is just… not very good.
There's not a lot for DeVonta Smith to contend with in Philadelphia, though his quarterback's overall talent level is one of those things. But stop me if you've heard this one before: Jalen Hurts threw to DeVonta Smith in college. That makes it three guys in the first round who are reuniting with their college quarterbacks. That gives Smith a slight advantage to his target competition in Philly. And if he handles that slight advantage like he handles the ones he gets on a football field, he will go a long way with it.
2021 DeVonta Smith Draft Strategy:
DeVonta Smith Auction Value: $1
Draft Ranking: Find out for your league settings in a Beersheet!
DeVonta Smith was my favorite wide receiver in this draft class, ahead of just Ja'Marr Chase. The two have flip-flopped for their rookie years, but I still really like Smith. He's extremely talented and has a CeeDee Lamb 2020 in his range of outcomes, and the odds of that happening are much higher than they would seem. Take him in the middle rounds of your draft and enjoy the ride, he has as much upside in his rookie year as anyone not named Justin Jefferson over the last four or five drafts. I will have a lot of DeVonta Smith on my rosters this year.
At his draft cost, there's almost no downside. Smith is the type of wide receiver I want to fill up my bench with; a guy who has a chance to turn in a top-24 season right out of the gate. Worst case scenario, I cut him and go get whoever 2021's Travis Fulgham might be.
Best Case Scenario:
Jalen Hurts turns out to be Good at Football and maximizes DeVonta Smith's skills, turning him into the breakout wide receiver of 2021.
Worst Case Scenario:
Jalen Hurts turns out to be Bad at Football and minimizes DeVonta Smith's skills. He and Jalen Reagor start a support group.
Check out all our 2021 player profiles, here.
Want more 2021 fantasy football draft discussion? Check out these links!
Discord!
Podcast!
Patreon!
Twitch!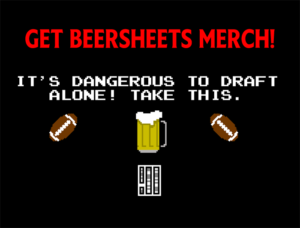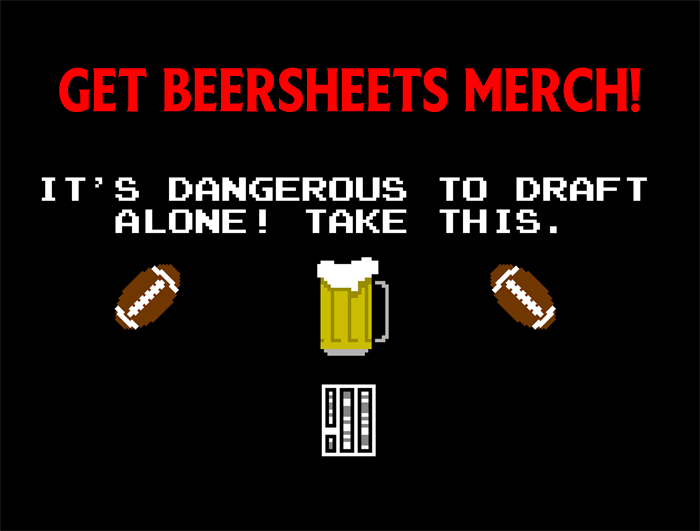 [Statistics are sourced from pro-football-reference.com, airyards.com, and ftnfantasy.com]

[Image Source: Philadelphia Eagles on Twitter]