Every summer, we take a deep dive into the fantasy football average draft position (ADP) of players on each real-life NFL team. We do this so that we can determine which guys are undervalued, overvalued, or valued just right. As we Goldilocks this ADP, our draft board forms based on our opinions of players and where they go in fantasy football drafts. Since drafters draft (mostly) by site algorithms, site algorithms drive ADP on that site. So, we use FantasyPros' aggregate average draft position data in order to smooth out those edges. To really smooth out the edges, I will use half-PPR average draft position, which you can find here. We continue our series with the 2021 Tennessee Titans.
The Tennessee Titans made the massive trade of the offseason, bringing in Julio Jones to replace Jonnu Smith and Corey Davis. This shouldn't drastically reorganize their team, but it does have some significant down-roster ramifications for 2021. What insights can we glean from their Tennessee Titans' roster for our 2021 fantasy football leagues?
Sleeper: Anthony Firkser, Tight End (TE30, 230 OVR)
This one lost some steam with the Julio Jones addition. Before the Tennessee Titans added Julio, he sat second in line for targets. After the Julio addition, he likely sits third (though he has to fight with Josh Reynolds for scraps). Firkser hasn't done much so far in his NFL career, but he is in line for targets, and whenever he's had targets, he's produced. Firkser has three career games with more than five targets. He averages 61 yards on five catches per game in those contests. So, it's a straight line to production.
I also think that he gets more targets than people think, especially when you consider that when he was on the field, he received targets. According to PlayerProfiler.com, Firkser carried a 18.3% hog rate (meaning he had a target on about one-in-five routes, #2 in the league), as well as a 76.9% contested catch rate (third in the league). Firsker will have an uphill battle for targets, at least until one of A.J. Brown or Julio Jones get hurt; both AJB and Julio missed multiple games due to injury last season. He's a good streamer but not someone you want to start week-in and week-out.
Breakout: Ryan Tannehill, Quarterback (QB13, 92 OVR)
The absolute disrespect that surrounds Ryan Tannehill is palpable. The man simply scores fantasy points, and I don't know what it will take for the community to give him the respect he's due. He is my #8 quarterback, firmly among the starters, and this QB13 rating is completely head-scratching. Since he became the Tennessee Titans' starter, he averages the seventh-most fantasy points per game. He sits ahead guys like Deshaun Watson, Kyler Murray, Russell Wilson, and Tom Brady. While Watson's off-field actions crushed his draft position, the rest of these quarterbacks go before Ryan Tannehill.
Show some respect to the man. I get it, he was bad in Miami. He also played for Adam Gase, and threw a billion interceptions per game. Since being named starter in Tennessee, he carries a 1.7% interception rate, which is a percentage point lower than his Miami interception rate. Also, Ryan Tannehill is the most efficient touchdown runner in the NFL. He's the only QB to have over 12% of his rush attempts go for a touchdown in a season in the last five years, and he did it twice (15% in 2019 and 20% in 2020). The man simply scores fantasy points, and is currently the steal of the draft.
Bust: Derrick Henry, Running Back (RB3, 3 OVR)
John Henry is an American folklore tale about a man who worked tirelessly as a "steel-driving man," he created holes for explosives for clearing tunnels in the 19th century. Then, his company brought in a machine to lay track. John Henry raced, and successfully defeated, the machine, but died for his efforts. In this allegory, Derrick Henry is John Henry, the machine is his carries, and his death is his eventual season-ending injury.
Derrick Henry had if you count the playoffs, 409 touches in the 2019 NFL season. We were all the screaming guy in the "go brrrr" meme, telling the Titans that you couldn't just keep giving Derrick Henry that workload. The carries go brrrr with Henry, as the Titans gave him even more touches, IN FEWER GAMES. Whereas Henry's 409 touches came in 18 games in 2019, his 418 touches came in just 17 games in 2020. Once again, I am begging the Titans to not give Derrick Henry so much work, lest he just snaps in half. Arthur Smith leaving and the Titans trading for Julio Jones signals that they will likely downshift Henry… or at least I hope.
I don't like to play with fear, but I also like to have some sort of rationality to my lookaheads. There's a high likelihood something happens to Derrick Henry. Bryan Sclar did an amazing look at the 400 touch guys and their following year when looking at Christian McCaffrey last year. Derrick Henry shook this curse last year, but it feels like he is tempting fate. I won't take Henry at his price, instead opting to get one of CMC, Barkley, Kamara, or Saquon Barkley before dipping my toe into that pool.
Don't Sleep on These Links!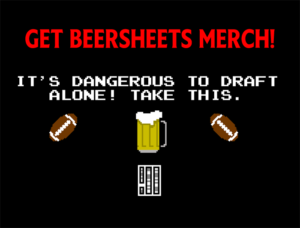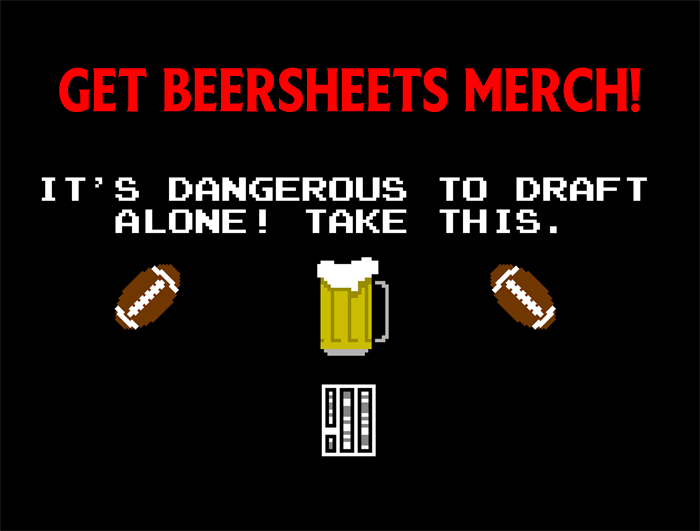 (Image Source: https://upload.wikimedia.org/wikipedia/commons/5/5f/RB_Derrick_Henry_Titans%2C_2016.jpg under CC SA 4.0)