Every summer, we take a deep dive into the fantasy football average draft position (ADP) of players on each real-life NFL team. We do this so that we can determine which guys are undervalued, overvalued, or valued just right. As we Goldilocks this ADP, our draft board forms based on our opinions of players and where they go in fantasy football drafts. Since drafters draft (mostly) by site algorithms, site algorithms drive ADP on that site. So, we use FantasyPros' aggregate average draft position data in order to smooth out those edges. To really smooth out the edges, I will use half-PPR average draft position, which you can find here. We continue our series with the 2021 Tampa Bay Buccaneers.
The 2020 Tampa Bay Buccaneers fulfilled the prophecy and won the Super Bowl. Tom Brady got his seventh ring, and another Seal hiding the Dark One fell away. Unfortunately for the world, the Tampa Bay Buccaneers ran it back with all their key players, which means they're probably getting Brady his eighth ring this year. You can hate the team all you want, but you still need to figure out what to do with them for fantasy football. With that in mind, let's check out the Tampa Bay Buccaneers sleeper, breakout, and busts for 2021!
Sleeper: Antonio Brown, Wide Receiver (WR44, 116 OVR)
I don't know how the former consensus slam dunk #1 wide receiver for almost a half-decade ends up as WR44, but this is where we live. Antonio Brown gets tossed in as an afterthought to Mike Evans and Chris Godwin, but in reality, the three split pretty evenly once Antonio Brown arrived on the scene. All three receivers averaged between five and six receptions per game with all three in the mix, which is certainly a nice basis for performance. I simply don't see a reason why AB84 would take a step back after everything that happened the last offseason. This is an absolute steal and one that is even replicated in sharp leagues. AB goes as the #91 pick off the board, as WR43. Evans goes off the board as WR15 (pick 38) and Godwin as WR19 (pick 43). That makes Antonio Brown an absolutely insane value at his average draft price.
Breakout: Ronald Jones II, Running Back (RB28, 65 OVR)
Ronald Jones averaged 82 yards per game last season and is going in a range like he didn't do that. It makes sense, he took a back seat to Leonard Fournette in the playoffs, and we can only look at the most recent thing that happened. But Fournette and Jones are headed in opposite directions, and I feel good enough about Ronald Jones. He's better than Ke'Shawn Vaughn, that much we know. We also know that LeSean McCoy won't be around to oddly soak up targets and touches. That leaves Fournette and Ronald Jones. All told, I don't think Ronald Jones has top-ten upside, but I think RB28 is a good value for a guy who showed last year that he can shoulder the load for a team, he just needs a shot to do so. I concede this isn't the strongest endorsement, but this team is not where you go for big values.
Bust: Leonard Fournette, Running Back (RB30, 70 OVR)
If you believe in Playoff Lenny, then keep on scrolling. After floundering all year (46.1 yards on 10.3 touches per game), he turned on his afterburners and had 448 yards and four touchdowns in his four playoff games. However, his current ADP makes little sense when you consider the ADP of several players going after him. After he goes off the board, Tee Higgins, Jalen Hurts, Tom Brady, Courtland Sutton, Deebo Samuel all go off the board. If you need a running back, then go get Travis Etienne (RB33, 81OVR), instead. I simply do not countenance drafting Fournette off of the back of playoff performances.
Don't Sleep on These Links!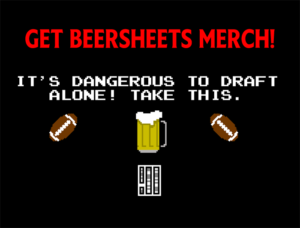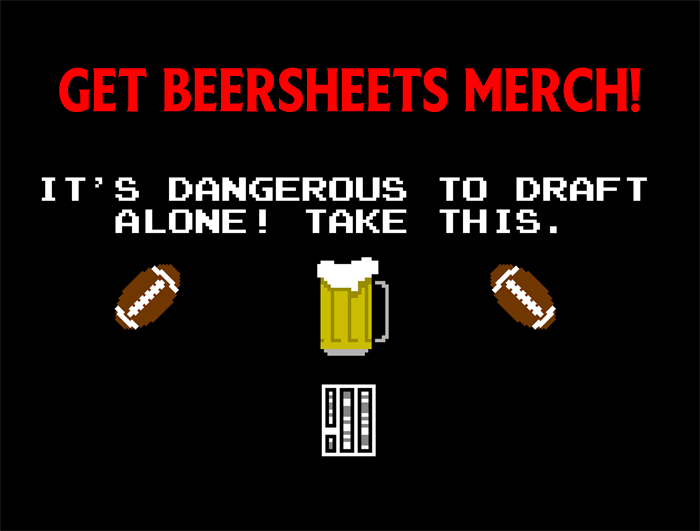 Image Source: Rob Gronkowski on Twitter