Every summer, we take a deep dive into the fantasy football average draft position (ADP) of players on each real-life NFL team. We do this so that we can determine which guys are undervalued, overvalued, or valued just right. As we Goldilocks this ADP, our draft board forms based on our opinions of players and where they go in fantasy football drafts. Since drafters draft (mostly) by site algorithms, site algorithms drive ADP on that site. So, we use FantasyPros' aggregate average draft position data in order to smooth out those edges. To really smooth out the edges, I will use half-PPR average draft position, which you can find here. We continue our series with the 2021 Pittsburgh Steelers.
The 2020 NFL season couldn't have started better for the Pittsburgh Steelers. They were riding high, boasting an 11-0 record before falling to Washington Football Team on a random COVID-induced Tuesday afternoon game. From that point until the Browns defeated them 48-37 in the playoffs, the Steelers went 1-5. There are a lot of theories for this, which include Ben Roethlisberger's elbow degrading, mounting injuries, and just plain bad luck.
In the offseason, Ben Roethlisberger begged the Pittsburgh Steelers to let him stick around, and they did. This seems to be the last ride for Ben and the Steelers, and the team abounds with fantasy football options. Who can be the sleeper, breakout, and bust for the 2021 Pittsburgh Steelers?
Sleeper: Eric Ebron, Tight End (TE23, 199 OVR)
It's hard to call a seven-year vet a sleeper, but there's some stuff to like about Eric Ebron, that outstrips his draft price. First, the Steelers gave him 91 targets last year, which was the most for a Big Ben tight end not named Heath Miller since… ever. Heath Miller topped out at 94 targets in 2009, but since then, Ben's top tight end target averaged about 71 targets per season. The jump to 94 targets amid a talented group of receivers tells you that this isn't a mirage, either. Ebron finished 2020 with a respectable 56 receptions, 558 yards, and 5 touchdowns. That put him in the TE15 range in all formats, which doesn't make for a high-end option, but it does make him firmly a part of The Tight End Blob.
He's currently going well outside of the blob and isn't getting drafted in your standard 12-team, 15-round league. He represents a good streaming value off the waiver wire if you whiff on an upside Blob tight end, and is the reason why I am not interested in drafting Logan Thomas or Robert Tonyan. If I whiff on an upside guy, I can always just go get Eric Ebron in a good matchup.
Breakout: Najee Harris, Running Back (RB21, 38 OVR)
If you haven't heard of Najee Harris, don't worry; he's a rookie. Granted, the Steelers took him in the first round of the 2021 NFL Draft after a strong career at Alabama, so you probably should have heard of Najee Harris. But, I give you a pass if you haven't. Najee is probably the best pure runner in the 2021 NFL Draft class, and he has enough pass-catching chops to make him into a very nice and well-rounded back for the Steelers. I had him as my predraft RB2, mostly because I fall in love with backs like Travis Etienne who can do a little bit of everything (Alvin Kamara and Aaron Jones are higher-priced versions of Etienne).
But, for Najee, the sky's the limit. Since Mike Tomlin entered the league, the Steelers have the fifth-most 20+ running back touch games. That means they will feed Najee until he throws up, and I am here for it. His ADP is a little wonky, and that likely corrects itself before draft season ramps up. But, if he isn't going top-12 at running back, he isn't going high enough. Harris is extremely talented and has to beat out Benny Snell, Kalen Ballage, and Anthony McFarland for touches. Not exactly the toughest task, there.
Bust: Diontae Johnson, Wide Receiver (WR22, 56 OVR)
This isn't really a strong bust for Diontae Johnson; I like Diontae Johnson this year. Mostly because his biggest bugaboo last season was his drops, and I don't think that drops are a year-to-year sticky stat. Given that the world went through a pandemic last year, I can give weird focus issues a pass, at least for 2020. This just goes down to the fact that Diontae is going so much higher than the other wide receivers on his own team. He's going a full round ahead of Chase Claypool, and two rounds ahead of JuJu Smith-Schuster.
Granted, Diontae Johnson had a ton of targets last season, so it makes a bit of sense to put him above both Claypool and JuJu. But, he isn't two rounds better than JuJu on a per-target basis. Both get short-area targets. JuJu had a mind-bogglingly-low yard before catch per reception (4.4), but Diontae Johnson ranked 98th in this particular stat, at just 6.0 yards before catch per reception. And JuJu Smith-Schuster had just 4.2 yards after the catch per reception, with Diontae sitting at only 4.5 yards. There aren't two full rounds of difference here unless you want to chase the target volume from Diontae, and bank on his drops equalizing, and also hoping that he outscores JuJu Smith-Schuster (JuJu finished with nine touchdowns to Diontae's seven).
Again, I like Diontae Johnson, but he should be much closer to JuJu than people have him, and for that reason, I have him as a mild bust for the 2021 Pittsburgh Steelers.
Don't Sleep on These Links!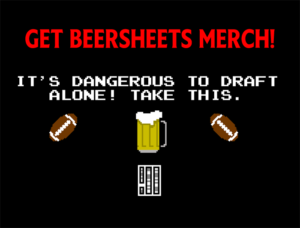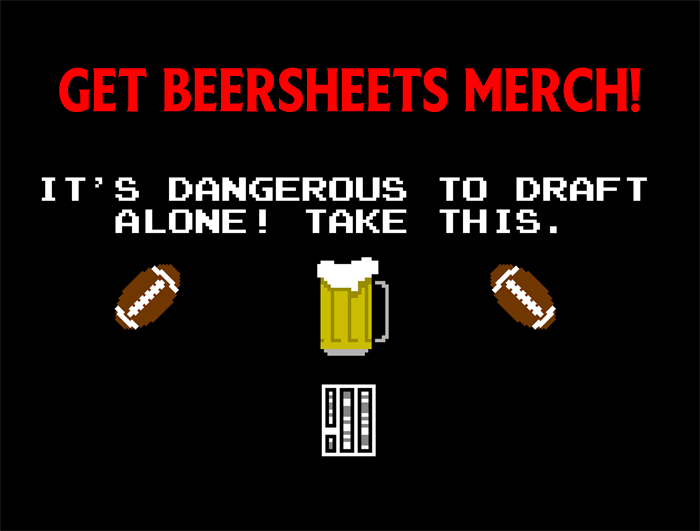 Image Source: https://commons.wikimedia.org/wiki/File:Diontae_Johnson.jpg, cropped under CC BY-SA 2.0