Every summer, we take a deep dive into the fantasy football average draft position (ADP) of players on each real-life NFL team. We do this so that we can determine which guys are undervalued, overvalued, or valued just right. As we Goldilocks this ADP, our draft board forms based on our opinions of players and where they go in fantasy football drafts. Since drafters draft (mostly) by site algorithms, site algorithms drive ADP on that site. So, we use FantasyPros' aggregate average draft position data in order to smooth out those edges. To really smooth out the edges, I will use half-PPR average draft position, which you can find here. We continue our series with the 2021 Miami Dolphins.
The Miami Dolphins fully turned the roster over to Tua Tagovailoa this offseason, letting Ryan Fitzpatrick move up the coast to Washington Football Team. They drafted him Jaylen Waddle, and gave him Will Fuller to work with. At this point, he's completely setup for success. But, can he find it? And, can you find success drafting Miami Dolphins players in your fantasy football team? Let's take a look at a sleeper, breakout, and bust for the 2021 Miami Dolphins
Sleeper: Gerrid Doaks, Running Back (RB100, 325 OVR)
Doaks represents a basically free upside sleeper running back for the Miami Dolphins. The Dolphins' RB room cleared out a ton, with Jordan Howard and Matt Breida moving on (and Patrick Laird moving back to the realm of memery). Now, it's basically Myles Gaskin (more on him in a second), Salvon Ahmed and Doaks. While I don't think that Doaks represents the existential crisis to Gaskin that some paint him as (calling him the James Robinson to Gaskin's Leonard Fournette).
Ultimately, Gaskin is a deep sleeper stash to see how the buzz around him develops. I really liked Doaks in the predraft process and was somewhat shocked more people weren't talking about him. He shines at the second level, thanks to good speed and power; his 8.32 RAS score is a testament to his athleticism. Doaks had fumble issues on read-options exchanges in college, but that could be due to his quarterback. He's already oldish for a rookie running back (23) but that doesn't concern us for redraft, does it? He likely bullies his way past Ahmed out of sheer athleticism (RAS of 5.05). Since everyone is sharing backfields these days, that means that RB2s who produce will find increased value in the 2021 fantasy football landscape.
Breakout: Myles Gaskin, Running Back (RB24, 50 OVR)
Nobody came for the job. Not Aaron Jones, not Travis Etienne, not anyone. Even if the Dolphins add Todd Gurley or Duke Johnson, I reiterate my poin: this is Myles Gaskin's gig, just like it should be. Because he was good for the Miami Dolphins last season. Gaskin played in ten games for the Dolphins last year, and finished as a top-24 running back eight-of-ten times. He missed time with an IR stint and a COVID-19 stint, so I wouldn't get too worried about his health, at least not yet.
Gaskin also found consistent volume last season, getting at least 13 touches in nine of his ten games, even when he was not the starter, he had a role as a pass-catching back. If he had played in every game last year, we would have a very different discussion about Gaskin, as he turned 18.3 touches per game into 97.2 yards per contest. His multi-faceted skillset makes him a great value, since the Dolphins can deploy him in a myriad of ways. Even though his targets are likely to decrease as Tua Tagovailoa runs more, I still feel great about him. After the Dolphins started to use him more often, he averaged 19.7 touches per game. That's insane value as your second or third running back.
DeVante Parker, Wide Receiver (WR41, 107 OVR)
We've forgotten that for many offseasons, DeVante Parker was a punchline. Annually, we would hear about how Parker was in the best shape of his life, and annually, Parker would let us down. He finally broke out two seasons ago, posting big numbers as the only game in town. As the only game in town, he passed 100 targets for the first time his career, and posted his first season over 800 receiving yards, as well. He has been in the NFL since 2015. Now he's entering his seventh season with one 800-yard season under his belt; the first season where his target share topped 20% in his career. He was also really the only game in town for Ryan Fitzpatrick.
Since 2019, we've seen Mike Gesicki and Myles Gaskin emerge as viable targets, as well as the additions of both Jaylen Waddle and Will Fuller. There just isn't much upside to DeVante Parker in a crowded wide receiver room. For that reason, I won't have him on any of my redraft rosters in 2021. Best shape of his life or not.
Don't Sleep on These Links!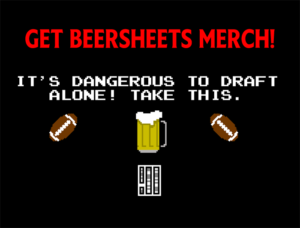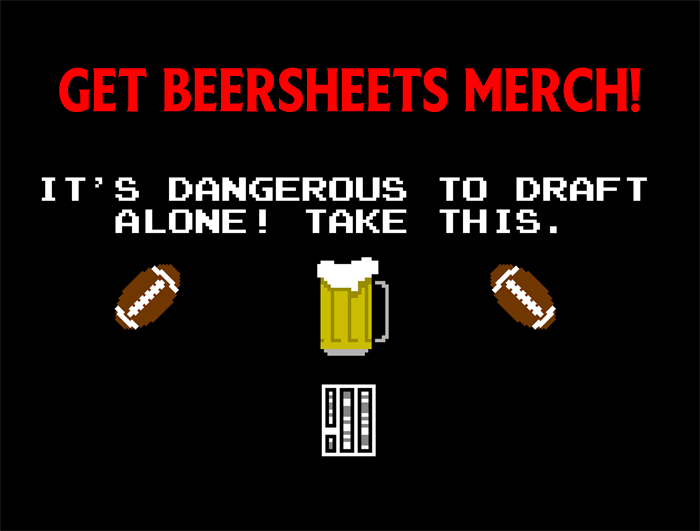 Image Source: https://commons.wikimedia.org/wiki/File:Trevor_Lawrence.jpg