Every summer, we take a deep dive into the fantasy football average draft position (ADP) of players on each real-life NFL team. We do this so that we can determine which guys are undervalued, overvalued, or valued just right. As we Goldilocks this ADP, our draft board forms based on our opinions of players and where they go in fantasy football drafts. Since drafters draft (mostly) by site algorithms, site algorithms drive ADP on that site. So, we use FantasyPros' aggregate average draft position data in order to smooth out those edges. To really smooth out the edges, I will use half-PPR average draft position, which you can find here. We continue our series with the 2021 Denver Broncos.
The Denver Broncos have Drew Lock and Teddy Bridgewater under center this season, and they seem to know exactly who they want at quarterback: Aaron Rodgers. Unfortunately, Rodgers plays for the Green Bay Packers, not the Denver Broncos. So, that makes the situation a little sticky there in Denver. Whoever slings the ball for Denver will have a bevy of weapons at their disposal, including a rookie running back who seems to be supplanting the veteran. Let's take a look at the 2021 Denver Broncos and a sleeper, breakout, and bust from each squad.
Sleeper: Javonte Williams, Running Back (RB42, 117 OVR)
The cat is out of the bag when it comes to the rookie out of North Carolina. The Denver Broncos took Javonte with the #35 overall selection, and they took a very good running back with that selection. He's fast, but without a top gear, so he can get very far but not all the way. He was a solid third running back in this class, as he ran nasty and had good hands and great route running. He reminds me of Kareem Hunt, and I classified him as the Thunder to Michael Carter's Lightning in UNC.
The cat is sort of out of the bag with Javonte Williams at this point. Earlier this week, Denver Broncos' beat reporter Ryan O'Halloran reported to NFL Network's Mike Florio that Javonte Williams likely takes over the first-and-second down duties in Denver, with Melvin Gordon taking the two minute drill and third downs. Big yikes for Gordon, who held out to get a bigger contract. Williams' ADP will likely look like AMC stock lately so get in before the squeeze [Editor's Note: Make sure AMC hasn't tanked before publishing].
Bust: Melvin Gordon, Running Back (RB26, 63 OVR)
With Javonte Williams rising from the depths, Melvin Gordon will take a coinciding tumble-down fantasy football usefulness. It wouldn't shock me to see the RB26 and RB42 flip-flop by Labor Day Weekend, when all the big fantasy drafts happen. But, I'm writing this in June, so it means that I can take advantage of ADP as a trailing indicator of prognostication. Melvin Gordon finished last season as RB22, and did it on the back of volume. He ranked ninth in carries and 25th in targets last year. Unfortunately, his yards per touch borderlined on useless, ranking 41st among running backs (4.6). Gordon also did very little on his own, creating just 1.28 yards per touch, which ranked outside the top-25 at running back last year (per playerprofiler).
He just isn't very good, and hid that with volume for ages with the Chargers. He skittered off to the Broncos and played the same game. I don't think I've ever had Melvin Gordon on a roster, but… I might have Melvin Gordon this year. With the likely precipitous drop in ADP, it's possible Gordon falls into the RB45 range, which makes for a good value to sop up. Anything outside of that and it'll be yet another year where I fade Melvin Gordon.
Breakout: Courtland Sutton, Wide Receiver (WR31, 79 OVR)
I think we all just sort of forgot how good Courtland Sutton was when he played. He started his 2019 sophomore year campaign on fire, and we all hoped and dreamed the Denver Broncos would trade Emmanuel Sanders. We all thought Sutton would go to the moon if that happened. Unfortunately, Emmanuel Sanders making his way to San Francisco did not change Sutton's outlook like we had hoped. With Sanders on the roster, Sutton averaged 5.1 catches and 80.6 yards per game, on 7.7 catches. Without Sanders, Sutton averaged 60.9 yards per game on 7.9 touches. He took a step back, likely because he couldn't just feast on opposing #2 cornerbacks.
So, the Denver Broncos went out and got Jerry Jeudy to help lighten the load. Unfortunately, an ACL tear limited Sutton to just 31 snaps last year. But, he caught three-of-six targets for 66 yards on those limited snaps. Not too shabby, I'd say. His WR31 ranking is just a tacit admission that we've forgotten how good Courtland Sutton can be. Sutton still ended 2019 averaging 4.5 receptions for 69.5 yards per game, catching nearly 60% of his passes. He played one game with Jerry Jeudy and turned in a good game despite limited snaps. Sutton is good, and we forgot that. Stop forgetting that.
Don't Sleep on These Links!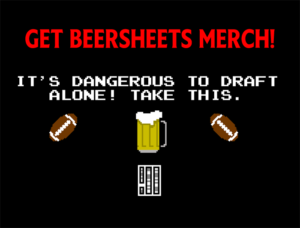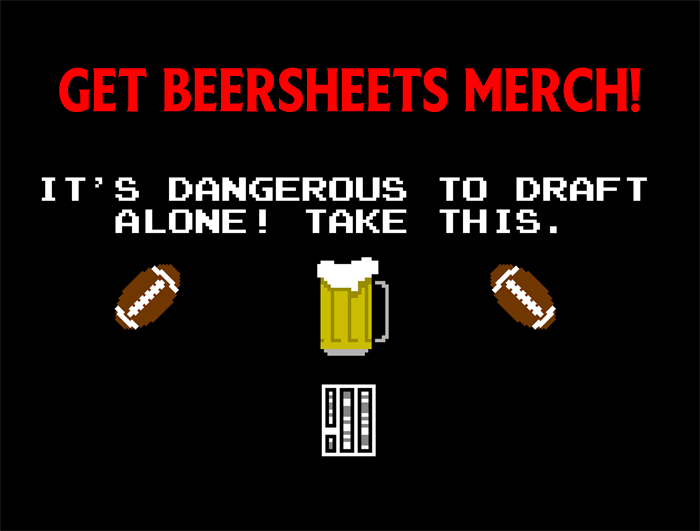 [Image Source: https://upload.wikimedia.org/wikipedia/commons/b/b6/Courtland_Sutton.jpg under CC BY SA 2.0]