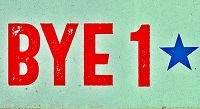 The moon landing… The Nixon-Kennedy debate… that thing when Geraldo went into a mental hospital and found dozens of naked, fecal-caked inmates. Monumental moments in broadcasting. This pantheon of greatness got a little bit bigger Wednesday night. That was the televised debut of the 2021 NFL schedule (weeks 2-18 only).
No one will ever forget where they were during the Earth-shattering moment when it was revealed that the Jacksonville Jaguars will face down the Denver Broncos week 2. In a Colorado hospital, a newborn was named "Jagsweek II" in honor. In addition, thousands of Jacksonvillains placed orders for September using the popular app Uber Horses.
"At first I didn't think I was goin' to care about week 3," said area woman Lois High. "But then I heard Da Giants was playin' Atlanta and I went Eyyyyy! I'm not even from da New York area, I just have a lisp!"
TNF Announcement Rocks Billions of Viewers
The tension mounted until it was a frenzy. Finally, the Big Answer was revealed: What day would the Dolphins week 10 game happen? The nation uttered a collective gasp when it was announced(Thursday). "I thought learning the Dolls' playing TNF week 10 was going to be the peak of my evening," said a talking dolphin. "But then I found out we get the Jets the next week. Made me forget all about a local citizen spray painting "Trump Won" on my back earlier today.
The end of the evening was strongly anchored by an overwhelming bonus. Because of the additional week added to the 2021 NFL schedule, viewers experienced exactly 6 and 2/3rd percent more jubilance. No doubt the NFL will ride this historic wave. We for one, would love to see a two-hour block covering the distribution of supplemental draft picks.
Since you're clearly an aficionado of broadcasting, check out these links:
[Image sources: https://commons.wikimedia.org/wiki/File:NFL_regular_season_schedule_2016.png and