The Miami Dolphins ended the season at 10-6, and even with the expanded playoff spot, could not make it into the postseason. Still, given that they've finished 10-6 or better just three times in the last 19 years, it kind of feels like a victory. The Dolphins' fantasy football options were tumultuous all season long, and there's a lot to unpack here in the 2020 iteration of the Miami Dolphins. What should we take from this season as we enter the 2021 fantasy football draft season? How many more targets should they give Mike Gesicki? Hint: it's all of them.
What to Remember from the 2020 Miami Dolphins Season
Let's start with my large adult son, Michael J. Gesicki (the J stands for Justscoresfantasypoints). Gesicki ended the season as a top-eleven tight end for the second-straight season, finishing as the TE7 on the season. Thinks weren't always hunky-dory for Gesicki. He had an astounding 8/130/1 line week two against Buffalo, and then everything evaporated for about half the season. From weeks three through eleven, Gesicki averaged just 2 catches for 32 yards per game. That won't cut it at tight end. But, he finished the season with four touchdowns in five games, averaging 5 catches for 58 yards per contest. The Dolphins forgot to use him in the middle of the season, getting him three or fewer targets in four-of-five games. The fifth game in that stretch? Six targets, five catches, 91 yards. Feed Big Mike!!!
Myles Gaskin seemingly came out of nowhere. He put up a pedestrian 3.7 yards per attempt on the ground last year on 5 rush attempts per game. He was just a rotational guy. This season, his breakout was perpetually on hold until the Dolphins stopped screwing around with Jordan Howard, Goal Line Back. Once they screwed him to the bench, Ahmed's went from averaging 76 yards per game on 16.5 touches a contest (with no touchdowns) to averaging 111 yards per game (on 19.5 touches per game), while scoring five touchdowns in six games. Gaskin proved he deserved more touches and produced with them when the Dolphins acquiesced. The only problem with Gaskin's value in 2021 potentially comes from off-roster through the draft. If the Dolphins decide to go to a one-two punch, however, they have a great option in their pocket.
Undrafted free agent Salvon Ahmed might prove to be a bee in Gaskin's bonnet when 2021 rolls around. He filled in here-and-there when Ahmed hit the shelf with various maladies, including COVID-19. He definitely earned himself some additional run in that timeframe, as he ended up with three games getting a starter's load (21 touches per game). In those three games, he averaged 97 yards per game. He played well, but not well enough to take over for Gaskin. Unfortunately for Gaskin, and for fantasy football managers, we might have the dreaded RBBC in Miami in 2021. After all, the Dolphins tried this with Jordan Howard before he reminded them that he's Jordan Howard. Gaskin played just ten games in 2020, so his injury proclivity could open the door for Ahmed in 2021, through injury or through an equitable touch split. This could be a headache for fantasy managers in 2021.
At this point, Preston Williams is quickly going to become one of those "what could have been" wide receivers. Unfortunately, for the second time in two seasons, he hit the IR halfway through the year. He posted four touchdowns in his eight games. But other than that… that's pretty much all he did. He ended the year with 288 yards, but 106 of those came in a weird shellacking against the 49ers. 74 of those came against Brian Allen, who the 49ers elevated from the practice squad the day before the game, and who the 49ers cut before their next game. That's over 25% of his yards against a guy who was on an active roster for about 48 hours all season. I'm not buying into that. Preston Williams, other than getting a lot of targets at the beginning of 2019, hasn't shown that he's worth the hype.
Barring something unforeseen, the Miami Dolphins are Tua Tagovailoa's team next season. Tua wasn't exceptionally exciting in his first go-'round the league this season. He hardly ran (over 15 yards in just three of nine starts) and finished the season with a three-pick effort against the Bills. Overall, his numbers weren't all that exciting: 213 total yards, 1.5 touchdowns, and 0.6 picks per contest. That projects out to about 3,400 total yards, 25 touchdowns, and 9 picks over the course of a season. Tua will be a trendy sleeper but needs to take a massive step forward to pay that off going into 2021. I'm not ruling that out, but in a class that includes Justin Herbert, Jalen Hurts, Joe Burrow, and Tua Tagovailoa, Tua lags behind the others. Tua Tagovailoa has one top-twelve week this season, in ten starts. Jalen Hurts had three… in four starts.
If this has you hankerin' for some fantasy sports, try out Fan Duel! That link lets them know we sent you! It also gets you a 20% deposit match up to $500!
Then, follow Football Absurdity on Twitter!
After that, get free fantasy football advice by joining our Discord!
Finally, if you like what you read here, check out our podcast and our Patreon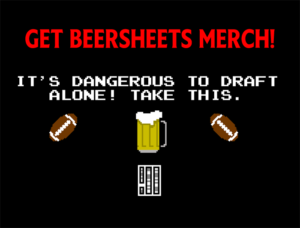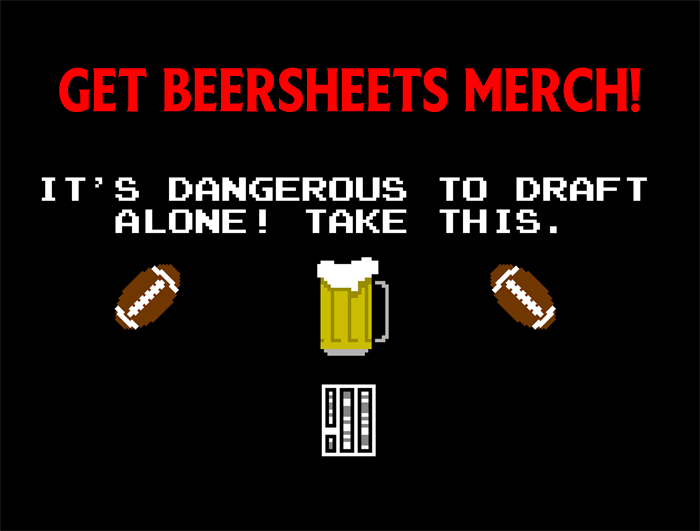 [Image Source: https://upload.wikimedia.org/wikipedia/commons/d/de/Cam_Akers_2020.jpg, cropped under CC BY SA 2.0]