Congratulations. If you're reading this, it means that you made it to the semi-finals in your fantasy football league. Or it means that you're taking your consolation bracket extremely seriously. If it's the second, maybe listen to us a little bit more next year, okay? Anyway, it's time to take a look at three rookie running backs. Should you start or sit Clyde Edwards-Helaire, Cam Akers, or J.K. Dobbins in fantasy football week fifteen?
Start or Sit Clyde Edwards-Helaire at New Orleans?
This should have been a no brainer. This should have been "don't sit your studs" territory. But, the universe is a cruel mistress, and CEH is just RB20 on the season, far lower than the top-ten draft price some paid for him on draft day. But, draft capital is pointless at this point. We have to address Clyde Edwards-Helaire on his merits—whatever those may be—for his week fifteen matchup with the Saints.
First, CEH. Le'Veon Bell hasn't done much with the Saints, but he's done enough to completely tank CEH's game-to-game value (outside of touchdowns). Edwards-Helaire is down to under 56 yards per game on the ground with Bell in tow, and Sunday's action is the first time he passed 15 touches in a game with Le'Veon Bell as a member of the Chiefs. The only thing that's saved CEH-starters is four touchdowns in the six games with Bell. He didn't do anything with that last week on the ground (32 yards on 16 carries) and 5 catches for 59 yards saved his day. He also hit his highest snap share, 75%, after getting between 40% and 59% of snaps since Lev Bell joined.
Unfortunately, he gets the worst-possible matchup this week. The New Orleans Saints gave up an 82-yard run to Miles Sanders last week, but that run was more yardage than they had given up to any running back since week eight, and the second-most yardage since week four. That's an impressive streak of dominance that I am not going to try to get cute with. That's why, if I can help it, I will sit Clyde Edwards-Helaire in week fifteen.
Start or Sit Cam Akers versus N.Y. Jets?
Cam Akers had his coming out party on Thursday Night Football against the Patriots, turning in 29 carries for 171 yards. It's his backfield now, as Sean McVay has given him 50 carries in the last two weeks, turning him into the bell cow in that offense. I am putting him here solely to tell you to put him into your lineup this week… but to be wary of week sixteen. The Seattle Seahawks loom behind this cupcake matchup. You should start Cam Akers in your fantasy football semifinal matchup.
Start or Sit J.K. Dobbins versus Jacksonville?
Usage was the only real question surrounding J.K. Dobbins' fantasy football value this season. He's one of the most efficient backs on a per-carry basis, averaging 5.43 yards per carry on the season. Unfortunately, he's surpassed 60% of snaps just twice this season, and because of that, his touches have been all over the place. Well, the Ravens took a new tact on Monday against the Browns: they ran the ball down their throat with J.K. Dobbins (62% of snaps) and Gus Edwards (27% of snaps). Mark Ingram and Justice Hill combined for just seven snaps (12%). So, it seems as though it's finally Dobbins' backfield. He took advantage of the opportunity, turning 13 carries into 53 yards and a touchdown. That should be his floor in week fourteen as he takes on the Jacksonville Jaguars.
The Jags fail in basically every aspect of stopping opposing running backs. The only limitation on Dobbins will be his carries. He's worked his way into a fantasy RB2's workload against a team that gives up the fifth-most fantasy points to running backs this season. You can start J.K. Dobbins but there will be other options out there due to the workshare question.
What's the Verdict?
Well, if I was deciding between these three rookies, Cam Akers is #1 with a bullet. I would probably go with J.K. Dobbins after that and finish it up with a nice dose of Clyde Edwards-Helaire. However, in a PPR league, I would swap Dobbins and CEH, given CEH's pass-catching skills.
If this has you hankerin' for some fantasy sports, try out Fan Duel! That link lets them know we sent you! It also gets you $5 bonus cash to play with if you make a deposit.
Then, follow Football Absurdity on Twitter!
After that, get free fantasy football advice by joining our Discord!
Finally, if you like what you read here, check out our podcast and our Patreon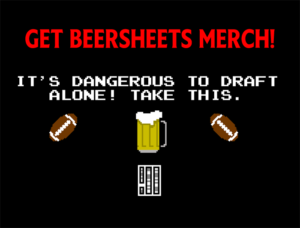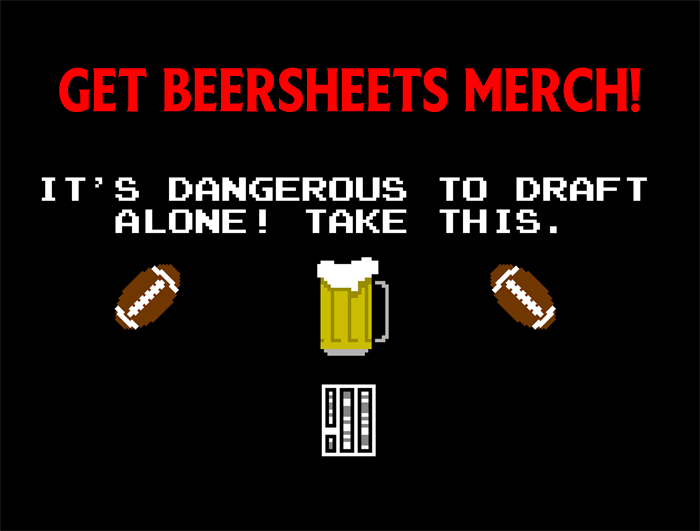 [Image Source: https://upload.wikimedia.org/wikipedia/commons/d/de/Cam_Akers_2020.jpg, cropped under CC BY SA 2.0]