Week fifteen of the 2020 NFL season is all about survival. If you are reading this article, congratulations on making the playoffs and condolences for all the injuries that brought you here. Lucky for you, Football Absurdity is here to provide options. If I don't mention someone whom you think I should be talking about, just know there are many reasons why I overlooked them. Maybe they are owned in most leagues. Maybe they are so bad I don't even consider them. Maybe it's because your opinions cannot be trusted. After all, you are here. So let us examine our best week fifteen waiver wire options…
Week Fifteen Waiver Wire QBs
Philip Rivers, Indianapolis Colts (29% rostered)
If you watch the Colts play football, you can see that Philip Rivers is washed. However, being bad at football doesn't mean you can't be good at fantasy football. In week fourteen, Rivers had 244 yards passing and 2 touchdowns. Over his last four games, Philip Rivers is averaging over 250 yards passing. During that same stretch, he has 9 touchdowns and only 2 interceptions. Next week, Rivers is facing a Houston Texans defense that made Mitchell Trubisky look like Deshaun Watson. If you are desperate for quarterback production, Rivers is a decent high-floor option.
Tua Tagovailoa, Miami Dolphins (23% rostered)
Week fourteen looked like the coming-out party for Tua Tagovailoa. With 316 passing yards, 3 total touchdowns, and 1 interception, the Miami Dolphins gave the Kansas City Chiefs a run for their money. Despite this, you want no parts of Tua in week fifteen when they face the New England Patriots. Bill Belichick made future Offensive Rookie of the Year Justin Herbert look pedestrian. Belichick has a long and storied history of making rookie quarterbacks look terrible. If you start Tua Tagovailoa in week fifteen, your fantasy roster will also look terrible.
Week Fifteen Waiver Wire RBs
Gus Edwards, Baltimore Ravens (26% rostered)
Gus Edwards led the Baltimore Ravens backfield in fantasy points, even if he didn't lead the team in carries. With 7 carries for 49 yards and 2 touchdowns, Edwards made the fantasy managers who started him very happy. Edwards is probably the best running back option you will find this late in the season, but he is going to be very touchdown-dependent.
DeAndre Washington, Miami Dolphins (22%rostered)
While he isn't exciting, DeAndre Washington does have one thing going for him. DeAndre Washington is currently the only healthy running back left on the Dolphins. His 52 all-purpose yards aren't much to look at, but beggars can't be choosers. If Washington has the start in week fifteen, and you need a running back, you need to give DeAndre Washington a good, hard look.
Jeff Wilson Jr., San Francisco 49ers (14% rostered)
In week fourteen, Raheem Mostert had 14 carries to Jeff Wilson Jr's 11 carries. While Wilson is being recommended across fantasy outlets as a running back you should consider picking up, I can't help but feel that it is wishful thinking. Mostert is the clear lead back in San Francisco… well, as clear a lead back as you are going to get on a team run by Kyle Shanahan. While his 44 all-purpose yards and 1 touchdown this week look good, it is hard to trust Wilson.
Week Fifteen Waiver Wire WRs
Keke Coutee, Houston Texans (40% rostered)
With Will Fuller out for the year and Brandin Cooks a last-minute scratch, Keke Coutee found himself the number one receiver for the Texans this past Sunday. Unfortunately for him, the game got out of hand quickly and Coutee only had 3 catches for 24 yards and 1 touchdown. Without that touchdown, the game would've been a complete waste for him. With Brandin Cooks likely to play next week against the Colts, Keke Coutee should have better opportunities, even though his match-up will be equally tough.
Lynn Bowden Jr., Miami Dolphins (1% rostered)
One of the more interesting waiver wire prospects in the last month is Lynn Bowden Jr. In week fourteen, he had 7 catches for 82 yards. There are a couple of things that make him interesting. First, there is the fact that he is eligible for both running back and wide receiver. Second, with DeVante Parker and Mike Gesicki expected to miss next week, Bowden is in a position to get a lot of targets in the passing game. If you are looking for a high-floor guy for the fantasy playoffs, Lynn Bowden Jr. has to be on your radar.
Russell Gage, Atlanta Falcons (12% rostered)
With Julio Jones out for week fourteen, Russell Gage became fantasy relevant again with 5 catches for 82 yards. Russell Gage's value is inversely related to Julio Jones. If Julio plays, Gage's value goes down. If Julio misses week fifteen, grab all the Russell Gage shares.
Rashard Higgins, Cleveland Browns (9% rostered)
For two weeks in a row, Rashard Higgins had 6 catches and a touchdown. In week fourteen, he added 68 yards to go with those numbers. Last week, I said I was unimpressed with Higgins' numbers against a soft Titans defense. This week, he got those numbers against a tough Baltimore defense. Truth be told, I like all the above-mentioned receivers better. If they aren't available, then Rashard Higgins is a viable option.
Week Fifteen Waiver Wire TEs
Irv Smith Jr., Minnesota Vikings (6% rostered)
While Irv Smith Jr's week fourteen performance of 4 catches for 63 yards and 1 touchdown might be tempting, don't get too excited. He's still a tight end. However, he is a tight end who will be facing a Bear defense in week fifteen that has given up the fourth-most fantasy points to opposing tight ends.
If this has you hankerin' for some fantasy sports, try out Fan Duel! That link lets them know we sent you! It also gets you a 20% deposit match up to $500!
Then, follow Football Absurdity on Twitter!
After that, get free fantasy football advice by joining our Discord!
Finally, if you like what you read here, check out our podcast and our Patreon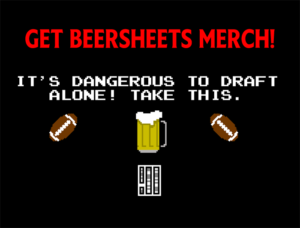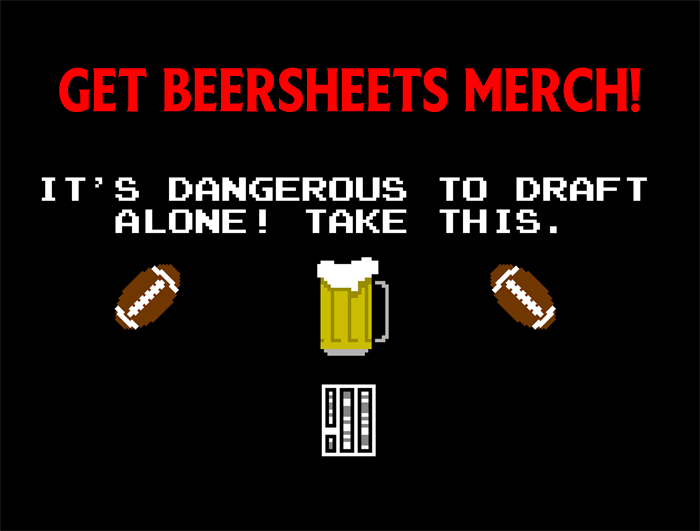 [Image Source: https://upload.wikimedia.org/wikipedia/commons/0/0b/Josh_Harvey-Clemons%2C_Keke_Coutee_%2845947143071%29.jpg, cropped under CC BY SA 2.0]