It's time to clean up your roster for what might be the last time. It's fantasy football week fifteen… the fantasy semi-finals. While Waleed Ismail has you covered for who you should add, I am back with another edition of the cut list. The week fifteen cut list has bumped up its percentages to account for teams that abandoned their squads. This week's version of the cut list only includes players on rosters in at least 60% of leagues. Good luck in the second-to-last-week of the fantasy football season!
Quarterback Cut List (1QB Leagues Only)
Matt Ryan, Atlanta Falcons (85% rostered)
It's now been five weeks since Matt Ryan last passed 15 fantasy points, and I'm fairly certain most of the 85% of people who have him rostered aren't around anymore. That having been said, I don't see a reason to keep Matt Ryan around. He gets the Tampa Bay and Kansas City defenses in the next two weeks, and unless something changes, you're better off streaming someone than relying on Matt Ryan in those two matchups.
Cam Newton, New England Patriots (62% rostered)
Cam has fewer than 6 fantasy points in two out of his last three games. He's averaging 272 feet passing over the last three contests, and he gets two divisional foes who have been waiting to punch Bill Belichick in the mouth over the last two weeks of the season. Miami just picked off Patrick Mahomes three times, and Buffalo just shut down the previously 11-1 Steelers. Are you planning on starting Cam Newton in either of those matchups?
Wide Receiver Cut List
Kenny Golladay, Detroit Lions (90% rostered)
I don't think we see Kenny Golladay again this season, and it's highly likely we don't see Matthew Stafford next week, either. Do you want to start a fresh-off-IR Kenny Golladay with Chase Daniel if your playoffs are on the line?
DJ Chark, Jacksonville Jaguars (88% rostered)
I wrote about this strategic drop here.
Deebo Samuel, San Francisco 49ers (81% rostered)
Deebo Samuel left the 49ers' Week 14 game with a hamstring injury after literally the first play of the game. He did the ol' tweet-and-delete of a cryptic message. The 49ers already announced that he wouldn't play in week fifteen, and think we've seen the last of Deebo Samuel this season.
Jamison Crowder, New York Jets (72% rostered)
Crowder had his best matchup he will see for the rest of the season in week fourteen. The Seahawks shellacked the Jets from here to Kingdom Come, which meant a lot of garbage time. Crowder saw five targets, which he turned into seven yards (and two catches). He gets the Rams and the Browns—both in the bottom five against wide receivers—in the next two weeks.
Darius Slayton, New York Giants (64% rostered)
The Giants get Cleveland and Baltimore in the next two weeks, and the Cardinals absolutely dismantled this passing game. Divest, you don't want to start any of them anyway.
Running Back Cut List
Todd Gurley, Atlanta Falcons (96% rostered)
A lot of Very Smart People were telling you to hang onto Todd Gurley because he was scoring touchdowns despite literally everything else about his game looking like warmed-over garbage. How's that working out? Gurley has 22 carries for 61 yards over his last three games and has scored 10 fantasy points over the last five weeks. He gets the league's best-run defense in Tampa Bay next week.
Joe Mixon, Cincinnati Bengals (85% rostered)
Joe Mixon will likely not play again this season. If he plays in week fifteen, he gets Pittsburgh, coming off of a two-month absence.
Giovani Bernard, Cincinnati Bengals (67% rostered)
Giovani Bernard fumbled on his first play of the game (his first lost fumble since November 2019. The Bengals then buried him on the bench for most of the rest of the first half, even after Trayveon Williams fumbled on the next drive. The Bengals won't trust Gio, why should you?
Tight End Cut List
Evan Engram, New York Giants (88% rostered)
The Giants get Cleveland and Baltimore in the next two weeks, and the Cardinals absolutely dismantled this passing game. Divest, you don't want to start any of them anyway. That's right, I copied and pasted this from Darius Slayton. Also, Engram has 6 catches for 50 yards in the last two games, combined.
George Kittle, San Francisco 49ers (76% rostered)
The Niners are swirling the drain and will start to declare key components like George Kittle and Jimmy Garoppolo out for the season, soon.
Hayden Hurst, Atlanta Falcons (69% rostered)
Hayden Hurst has gotten on my last nerve after I defended him in the start-sits this week. He has two catches for 16 yards in his last two games, and has just-okay matchups in the next couple of weeks. You can probably find a better option on the waiver wire.
Jonnu Smith, Tennessee Titans (69% rostered)
The Voynich Manuscript. Bigfoot. The Dyatlov Pass Incident. Jonnu Smith's usage. These are some of the world's greatest mysteries. He registered zero targets in 75% of snaps in week 12, missed week 13, and turned 2 targets into 20 yards in week 14. If you want to hold out against Jacksonville last week, go for it, but he gets the Lions (#25 against TEs) in week 16.
Keep in mind that all of these drop candidates are recommended drops, they are merely candidates to clear out space on your roster. Second quarterbacks and second tight ends should be the first to go to make room for the hot new running backs or tight ends you want to get on your roster. Good luck with all your waiver wire moves in week 12!
If this has you hankerin' for some fantasy sports, try out Fan Duel! That link lets them know we sent you! It also gets you a 20% deposit match up to $500!
Then, follow Football Absurdity on Twitter!
After that, get free fantasy football advice by joining our Discord!
Finally, if you like what you read here, check out our podcast and our Patreon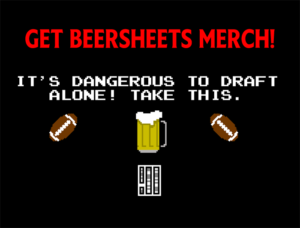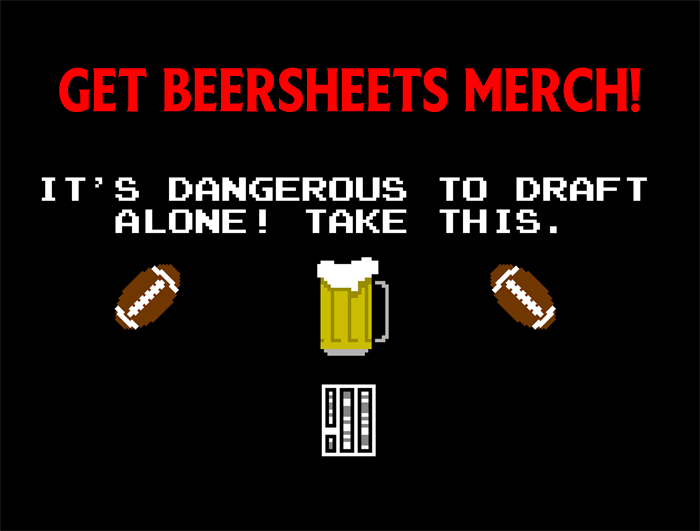 Image Credit: https://upload.wikimedia.org/wikipedia/commons/a/a4/Carson_Wentz_passing_vs_Redskins_2017.jpg, edited under CC BY SA 2.0