We've hit the double-digit weeks, and only like half of the league is starting to add multiple players to the COVID-19 report every week. Things are fine! This isn't bad at all! We stand on the edge of hitting a breaking point for the season: once they get over ten weeks in, I don't see the NFL stopping this bad boy at all. So, let's just keep our heads down and focus on our fantasy football teams. This week, we take a look at three running backs whose situations have been all over the place this season: should we start or sit Mike Davis, Le'Veon Bell, or Kalen Ballage in fantasy football week eleven?
Start or Sit Mike Davis versus Detroit
Mike Davis had a helluva run filling in for an injured Christian McCaffrey this year. He notched at least 19.1 fantasy points in three straight games, and went double digits in five straight. Unfortunately, he turned back into Mike Davis in the last four weeks. Granted, the Panthers had Christian McCaffrey back for one of those games, but Davis still averaged just 6.7 fantasy points over the last four games, with 8.2 fantasy points against Atlanta leading the way. Things haven't been great for Mike Davis. But Mike Davis has also faced mostly tough matchups in that span. Atlanta, New Orleans and Tampa Bay all rank in the bottom-ten in fantasy points allowed to running backs. The only good matchup, Kansas City (tenth in fantasy points to RBs) came with Christian McCaffrey back in the fold. That one gets him a mulligan.
So, what do we have? A decentish running back who isn't good enough to overcome bad matchups. That's fine, that's something we can work with. This week, Mike Davis gets an absolute smash matchup in the Lions. Detroit allows the most fantasy points to running backs, and have given up at least 14 half-PPR fantasy points to seven running backs… in their last five games. You want to start Mike Davis this week in one of your last shots to do so.
Start or Sit Le'Veon Bell at Las Vegas
I can't do it. I can't recommend starting Le'Veon Bell this week. Not only is he marginalized on first-and-second down, Darrel Williams has emerged as the Chiefs' third down back. That leaves very little for Le'Veon Bell to work with, and is a big reason why he is on a 107 touch pace with Kansas City. He also isn't getting very many high-quality looks, either, getting one touch inside the ten yard line. That all could very well change with the bye week allowing Lev to get himself better acquainted with the offense. But, that's something I want to see before I can trust it. I am going to sit Le'Veon Bell despite the juicy matchup. He might even make the cut list next week, depending on what we see from the Chiefs this week.
Start or Sit Kalen Ballage versus N.Y. Jets
This article is a reckoning with two guys that I've relentlessly mocked in the past. Mike Davis surprised me with his production this season, and so did Kalen Ballage. Ballage suffered under Adam Gase for two seasons and three games in Miami and with the Jets. Now with the Chargers, it seems like it's a whole new Ball(age) Game. In his 2+ seasons under Adam Gase, Ballage averaged 4.2 attempts per game for 12.6 yards, tacking on 6.9 (nice) receiving yards per game. In two games with the Chargers, he averages 93 yards per game on 20 touches. It's… weird. But, he's actually playing better than he did under Gase. He's more elusive, he has more burst, and he actually looks like a football player, not like someone who hasn't figured out juking on Madden yet. It's a Revenge Game, and I love me some narratives, so I am going to start Kalen Ballage this week.
The Verdict
I would go with Mike Davis first, then Kalen Ballage, then a million miles of nothingness, then figuring out if you can start yourself in your league, then Le'Veon Bell.
If this start or sit article has you hankerin' for some fantasy sports, try out Fan Duel! That link lets them know we sent you! It also gets you a 20% deposit match up to $500!
Then, follow Football Absurdity on Twitter!
After that, get free fantasy football advice by joining our Discord!
Finally, if you like what you read here, check out our podcast and our Patreon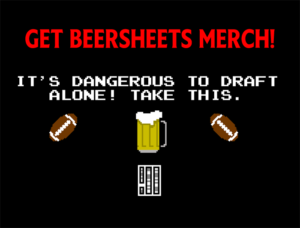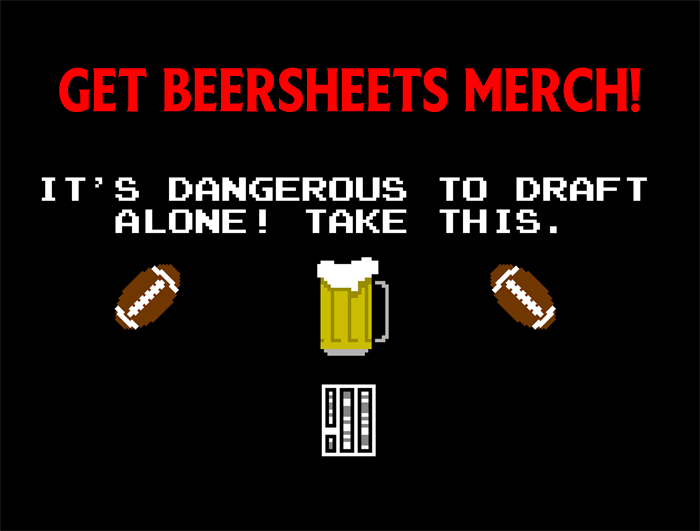 Image Source: Le'Veon Bell on Twitter