It's fantasy football week ten, and we've started to separate the wheat from the chaff. The cut list for week ten fantasy football waiver wire moves has pared down to a much shorter list this week as you clean up your roster for the hot waiver adds. There weren't any major injuries this week to contend with, especially when compared to week two, for example. To qualify for this list, a player needs to be rostered in at least 40% of leagues.
Quarterback Cut List Candidates (1QB Only)
Derek Carr, Las Vegas Raiders (42% rostered)
We've reached a weird equilibrium in one-quarterback leagues. The guys who should be rostered are mostly rostered, except for the one-and-done streamers. Carr fits that last category, and he hasn't turned in good games the last two weeks. Carr has just 276 yards and three touchdowns in his last eight quarters. You can move on from the Raiders' quarterback.
Wide Receiver Cut List Candidates
Marquise Brown, Baltimore Ravens (91% rostered)
I don't advocate cutting Marquise Brown in 12-team or larger leagues. In a ten-teamer, however, you can make a strong case to ditch Hollywood Brown. We hoped for a breakout campaign for the sophomore after he battled foot and ankle injuries last season. While the targets existed to start the year, he has just 13 in his last three games as the Ravens have dried up offensively this year. Hollywood is a dire strait cut, as it's hard to cut a guy with his talent, but in shallower leagues, you can't trust the boom-bust nature of his play this year. He's failed to develop as anything more than a deep shot threat in his second year. Hollywood is currently on pace for 60 catches for 834 yards and four touchdowns.
Cole Beasley, Buffalo Bills (59% rostered)
If you really think about it, have you ever seen Cole Beasley and John Brown in the same place? Well, I mean, other than on the football field. Smoky Brown is back, and healthy, and Cole Beasley has completely dried up. He has just five targets over the last two games (for 63 yards), after averaging 8.3 targets per game in the three weeks where Smoky was battling his injury. The good times are over for Cole Beasley, at least, until John Brown gets hurt again. He turns invisible when John Brown exists, and John Brown currently exists again.
T.Y. Hilton, Indianapolis Colts (50% rostered)
Philip Rivers looks like hot garbage throwing the football most days. That's probably why Hilton has passed 60 yards receiving just once this season, totaling 20 yards on three catches in the two games before injuring his groin. I honestly don't see a reason to keep an injured receiver who is a WR4 or WR5 when he does play.
Running Back Cut List Candidates
JaMycal Hasty, San Francisco 49ers (42% rostered)
Kyle Shanahan told us a big fat lie that Jerick McKinnon had tired legs. Jerick McKinnon and his tired legs out-snapped Hasty 42-15. It's a messy backfield in San Francisco, and Raheem Mostert might be back to messy it even further. Just divest yourself of the Shanahanigans in San Francisco.
Joshua Kelley, Los Angeles Chargers (42% rostered)
The Los Angeles Chargers faced the proposition of returning to Kelley this weekend. Justin Jackson injured his leg on the first snap of the game, so it was Kelley's time to shine! Instead, the Chargers went to Joe Reed and Kalen Ballage. Kelley had 39 snaps and 14 touches last week, and did diddly-poo with it, totaling 59 yards and no touchdown. Big oof here.
Tight End Cut List Candidates
Mike Gesicki, Miami Dolphins (60% rostered)
Tua didn't unlock Gesicki. He has six targets in the last two games, which he's turned into 4 catches and 50 yards. Yeesh. Go ahead and move on from Gesicki; there's nothing left here.
Zach Ertz, Philadelphia Eagles (55% rostered)
He's injured, has no real timetable for return, and was terrible before he left. You can move on from him now! Please do so!
Keep in mind that all of these drop candidates are recommended drops, they are merely candidates to clear out space on your roster. Second quarterbacks and second tight ends should be the first to go to make room for the hot new running backs or tight ends you want to get on your roster. Good luck with all your waiver wire moves in week ten!
If this has you hankerin' for some fantasy sports, try out Fan Duel! That link lets them know we sent you! It also gets you a 20% deposit match up to $500!
Then, follow Football Absurdity on Twitter!
After that, get free fantasy football advice by joining our Discord!
Finally, if you like what you read here, check out our podcast and our Patreon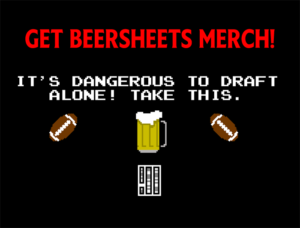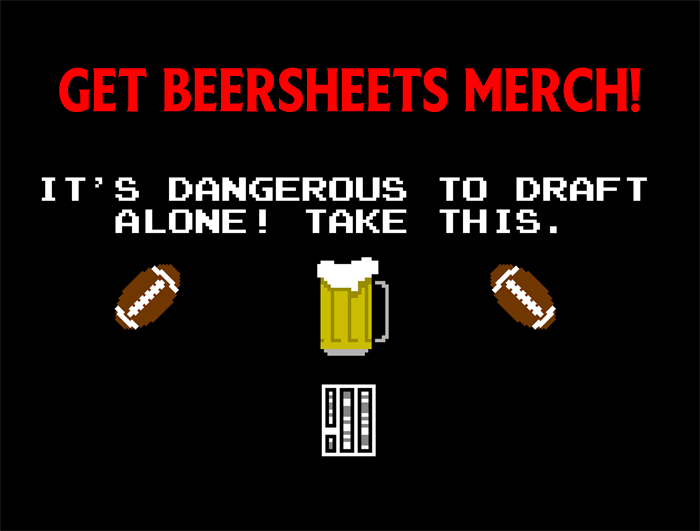 [Header Image Source: https://upload.wikimedia.org/wikipedia/commons/3/3f/Baker_Mayfield_vs_Bengals_2019_%282%29.jpg under CC SA 2.0]