Well, I was wrong! Things are bad with Clyde Edwards-Helaire, as he has just under 43 yards from scrimmage per game with Le'Veon Bell on the Chiefs. Le'Veon Bell has most definitely destroyed Clyde Edward-Helaire's value since he joined the Chiefs. Hopefully, by diving back into those Missouri waters, we can figure out where we went wrong, where we go from here, and maybe… just maybe… reverse the curse on CEH.
Prior to Le'Veon Bell's arrival, Clyde Edwards-Helaire averaged 46.5 snaps per game. He ranged somewhere between 60% and 73% of the Chiefs' snaps in any given game. In the three games since Bell arrived, CEH has just 27, 33, and 25 snaps. He averages 28.3 snaps per game in this span. He's down 18.2 snaps per game since Le'Veon Bell's arrival. I really, really didn't want this next part to be true: those snaps go almost 1:1 to Le'Veon Bell, who averages 17.7 snaps per game in Kansas City. The sticky wicket, AKA where I was wrong: Darrel Williams! Darrel Williams didn't really play in the first CEH/Bell game but played 18 snaps this week to Bell's 19, and CEH's 25. So, I was wrong on the snaps front: Lev Bell is taking Clyde Edwards-Helaire's snaps, not Darrel Williams' snaps.
That doesn't tell the whole story, however. Since Lev Bell arrived, Edwards-Helaire's opportunities have cratered, as well. They didn't all go to Le'Veon Bell, though. CEH has 8, 6, and 5 carries to go alongside 4, 3, and 5 targets since Bell's arrival. Let's cut out the targets, as they are mostly in-line with his pre-Lev Bell target volume. His carries, though? That's where we're in trouble. In a pre-Le'Veon Bell world, CEH averaged 17.8 carries per game. With Bell, he has 19 carries in three games. That's not going to cut it. Bell hasn't taken all of these carries—thank goodness I can still be right about something—as Bell has just 14 carries in his three games.
The major issue is adding Le'Veon Bell to the Clyde Edwards-Helaire/Darrel Williams tandem is not that it sidelined Williams, but that it turned the two-headed backfield into a CeRBerus. The Chiefs ran the Jets and Broncos out of the building in the two games prior to week nine, but the Panthers put up more of the fight. Still, they did not use their running backs in a way that creates any fantasy football value. Ironically, Clyde Edwards-Helaire saved his day with a red zone touchdown. It looks like this is the new normal with the Chiefs, who plan to rotate running backs and throw their way to victory.
Where do we go from here? Well, we can't cut Clyde Edwards-Helaire, but we can ditch Le'Veon Bell. I just won't. We've seen running back fragility rear its ugly head this year, and liking a player doesn't except him from that very real fact. But, I've removed Clyde Edwards-Helaire from "don't sit your studs" status. In a deeper league, he's close to flex set and forget, but you're likely looking at 5-7 fantasy points in non-PPR in most weeks if these trends continue. Things are bad for Clyde, and without an injury, they're unlikely to get better anytime soon. The Chiefs have their bye in week ten, and we might need to wait and see what happens in week eleven. That leaves two weeks until the playoffs to sort out Clyde Edwards-Helaire.
What a mess.
If this has you hankerin' for some fantasy sports, try out Fan Duel! That link lets them know we sent you! It also gets you a 20% deposit match up to $500!
Then, follow Football Absurdity on Twitter!
After that, get free fantasy football advice by joining our Discord!
Finally, if you like what you read here, check out our podcast and our Patreon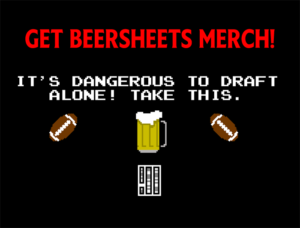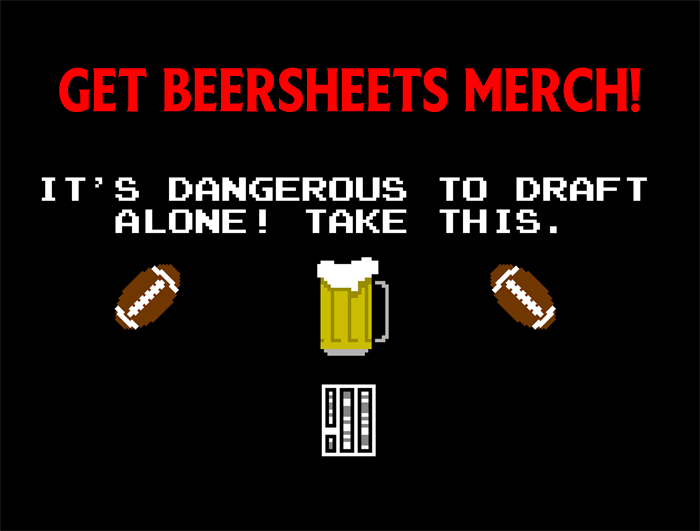 [Image Source: https://commons.wikimedia.org/wiki/File:Kansas_City_Arrowhead_Stadium.jpg under CC BY SA-4.0]