Welcome to Hot Takes from Crazy People! This is where I find hysterically horrendous comments in articles about the NFL, all to justify my drinking problem!
The following unbearably sexist comment, from a FoxNews article about the Falcons owner showing support for election officials, comes with a warning for high sodium content: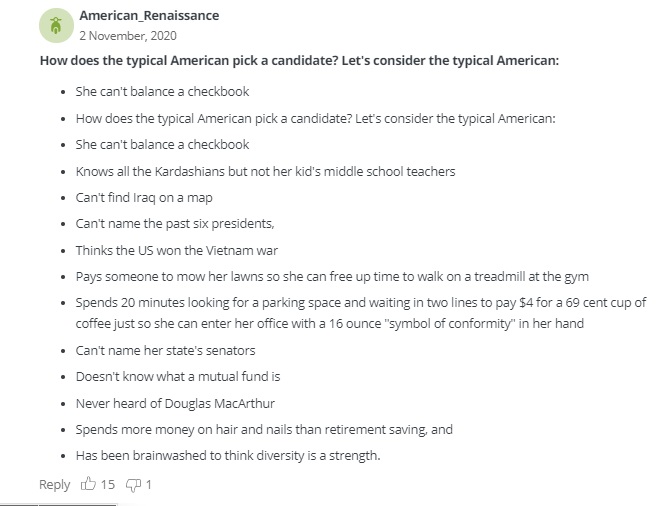 Note the surprise hail mary appearance of racism in that last item, there.
Cnn.com posted an article about Brett Favre endorsing Donald Trump on its Facebook page. This prompted several people to complain about… the media endorsing Joe Biden?

Speaking of Frenemies, a recent Antonio Brown interview on the Bucs' Instagram apparently broke this fan:

This decorum-free post was unearthed in a Fox News article about Ron Rivera, chemotherapy, and health care: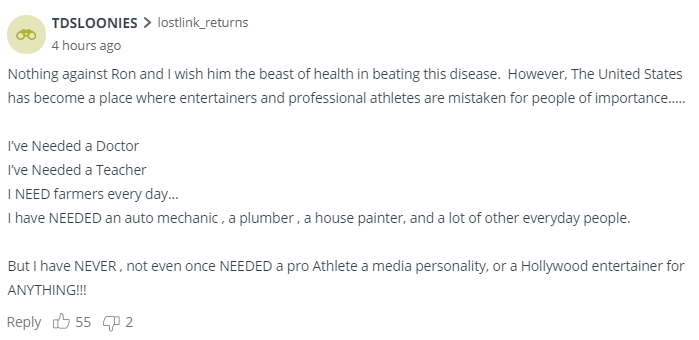 Wait a minute… that sounds familiar. From a Fox News article 5 weeks ago: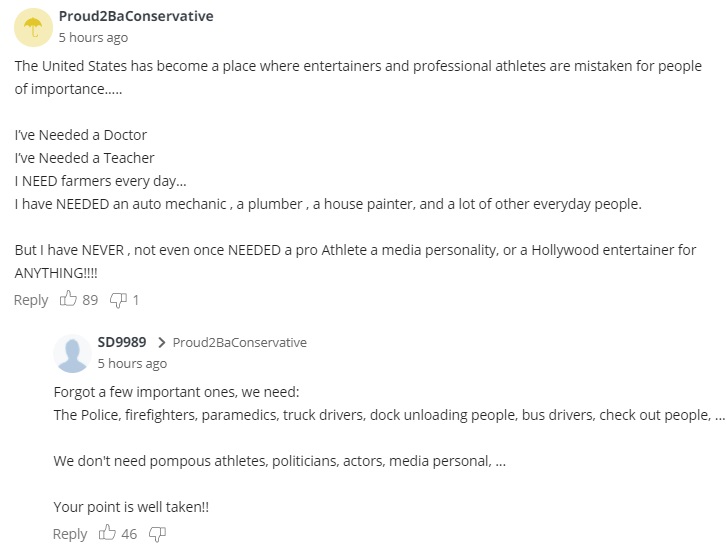 Fox News commenters "Proud2BaConservative" and "TDSLoonies" should get together and go bowling, they seem to have a lot of similar opinions.
Hopefully, no one has a similar opinion to this person's about Patrick Mahomes helping fund the Chiefs' stadium as a voting spot…

The Pittsburg Steelers bought dinner for local poll workers. This made everyone happy except this joyless grouch:

Yes, spending $2000 to get a $500 tax deduction is definitely a financially-motivated decision.
Finally, I like to spend a part of each column reminding nervous readers that this won't be the week robots rise up and take over. Because they can't. Because they can't even promote some NFL stream hack site without stating all they do is watch a network which broadcasts no NFL games: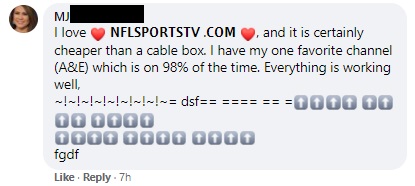 Tune in next week when I post some comments that are angry, confused, and just a bit bigoted. That's right: I can see the future.
Our illegal and super-secret data mining indicates that 69.420% of all readers finish Hot Takes from Crazy People with a hankerin' for some daily fantasy sports. Try out FanDuel! That link lets them know we sent you! It also gets you a 20% deposit match up to $500!
Then, follow Football Absurdity on Twitter!
After that, get free fantasy football advice by joining our Discord!
Finally, if you like what you read here, check out our podcast and our Patreon
[Image source: https://www.flickr.com/photos/91795856@N02/19114800793/ under cc-2.0]