More coronavirus! Who would have thought, huh? Anyway, things are a mess right now! To make matters worse, the NFL is spinning up the bye weeks. Oh boy, that means it's time for some sleeper wide receivers to help kick your team into high gear. To qualify as one of the sleeper wide receivers, a player needs to be on rosters in fewer than 50% of Yahoo! leagues. For all you "Well that's not what it's like in my league!!!" types, I offer one player rostered in 10% of leagues or fewer. If he's not available in your league, well, good luck.
Sleeper Wide Receivers Option #1:
Chase Claypool versus Cleveland (44% rostered)
Come on, people. 44% rostered after he scores four touchdowns? What else does Chase Claypool have to do to get a roster spot! He had 11 targets last week and seems to have had his breakout game while Diontae Johnson once again hobbled to the sidelines. This one is a back for Johnson, so the Steelers could shelve him or limit him this week, which means it's wheels up for Chase.
This week, he gets the Browns who live up to their name against wide receivers. They give up the third-most fantasy points to wide receivers on the year. That even comes after the defense got a week off last week against the Colts' passing game, which makes the Browns' defense look like… The Colts' defense? Does that track? Anyway, they stink out loud and we might have seen Chase Claypool's coming out game last week. Don't get caught in the mud.
Sleeper Wide Receivers Option #2:
Laviska Shenault versus Detroit (40% rostered)
Shenault has 20 targets over the last three games and has turned that into 17 catches for 198 yards. His 5.7 catches and 66 yards per game since the Jags stopped using him as a gadget player are extremely solid production and an indication of a great floor for Shenault. But, he didn't have a big four-touchdown game like Chase Claypool, so he isn't getting the publicity and the run. Go get Laviska Shenault. He's a WR3 over the last four weeks, and we're just letting him hang out on the waiver wire. If he kicks in a touchdown, you're going to be sorry you waited.
This week, he gets a Lions squad that has Jeffrey Okudah now, but still gives up a ton of fantasy points to wide receivers. Four different guys had at least 6 catches for 93 yards or two touchdowns against them in the last two games. They're still a defense to pick on, at this point.
Deep League Sleeper Wide Receivers Option:
Devin Duvernay at Philadelphia (1% rostered)
This one doesn't have a lot going for it in the box scores, I'll give you that. Duvernay has 101 yards on the year and just one touchdown on offense. What makes him so intriguing to me is his speed and the Ravens' willingness to get him the ball however they can. He has a 42 yard run on an end-around where he sprinted away from the defense, and a kick return touchdown already this year. He hasn't gotten a lot of targets, so this is a real swing from the heels desperation play, but it could pay off. It could also get you like 3 fantasy points.
This week, he gets the Eagles, who are both (1) top-ten in fantasy points allowed to wide receivers and (2) starting to come apart at the seams. They allowed the massive game to Chase Claypool last week, as well as the long rushing TD to Brandon Aiyuk two weeks ago (and another long rushing touchdown to Robert Woods in week two). They aren't great, folks. And if you're an underdog desperate for some fantasy points, he has a week-winning upside if they just got him the dang ball.
If this has you hankerin' for some fantasy sports, try out Fan Duel! That link lets them know we sent you! It also gets you $5 bonus cash to play with if you make a deposit.
Then, follow Football Absurdity on Twitter!
After that, get free fantasy football advice by joining our Discord!
Finally, if you like what you read here, check out our podcast and our Patreon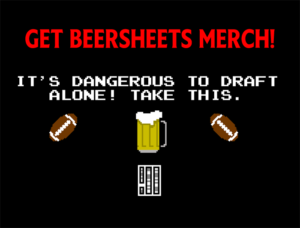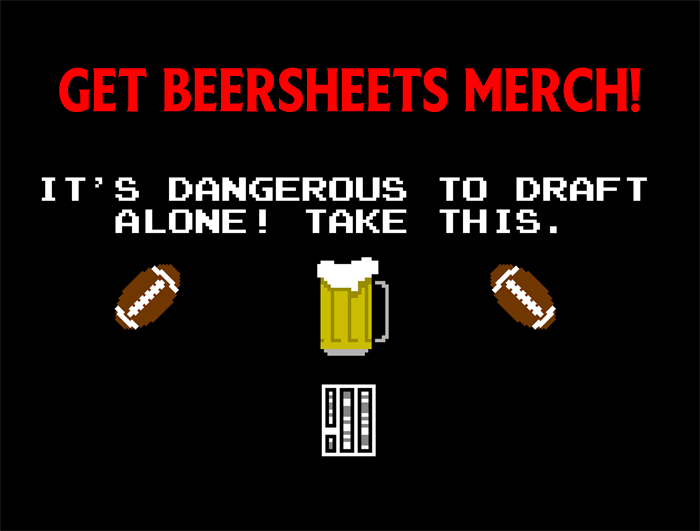 [Image Source: Laviska Shenault on Twitter]