More coronavirus! Who would have thought, huh? Anyway, things are a mess right now! To make matters worse, the NFL is spinning up the bye weeks. Oh boy, that means it's time for some quarterback sleepers to help kick your team into high gear. To qualify as one of the sleeper quarterbacks, a player needs to be on rosters in fewer than 50% of Yahoo! leagues. For all you "Well that's not what it's like in my league!!!" types, I offer one player rostered in 10% of leagues or fewer. If he's not available in your league, well, good luck.
Quarterback Sleepers Option #1:
Ryan Fitzpatrick versus N.Y. Jets (36% rostered)
Ryan Fitzpatrick is balling out of control right now for the Dolphins, and it doesn't look to letup this week. Over the last four weeks, Fitzpatrick ranks as the QB6. This isn't a one-off effort that boosted his ranking, he's been a top-twelve QB in each of the last four weeks, and top-ten in the last three. He's averaged 288 passing yards and two touchdowns while kicking in 28 yards per game on the ground and scoring two rushing touchdowns in the last four games. The beard is cooking, and he's setting up a feast of peanuts, popcorn, and cotton candy. Why? The circus is in town!
This week, the New York Jets Traveling Circus arrives in Miami with their head clown, Adam Gase. They're circling the drain, having just released star RB Le'Veon Bell just 17 games into his Jets tenure. While Bell doesn't play defense, a functional team doesn't just up and do what the Jets did with Le'Veon. The Jets are a middling opposing defense on paper, but in reality, they've played two quality fantasy football QBs this season and gave up 27+ points to each of them. Playing Jimmy Garoppolo for a half, Philip Rivers, and Brett Rypien did wonders for their ranks. Don't forget that Brett Rypien tore them up until he remembered he was Brett Rypien.
Quarterback Sleepers Option #2:
Kirk Cousins versus Atlanta (36% rostered)
Cousins is getting the best possible matchup with the Atlanta Falcons, and it's smart to keep hammering them. Like a nail, I guess? The Falcons have given up at least 29 fantasy points to opposing quarterbacks in four-of-five games this season, with Teddy 2Gloves' 20.8 fantasy points last week as the low watermark for opposing QBs. They've given up 18 touchdowns in five games, and only have interceptions against the Bears' two quarterbacks.
Cousins isn't the most exciting quarterback but taking him at $7,100 and stacking him with Justin Jefferson or Adam Thielen might just be the boost you need if he goes off in the best possible matchup. Worst case scenario he doesn't crash through the floor in a positive matchup. The only downside to this one is that the game might not happen! The Falcons had multiple positive coronavirus test results on Thursday. They shuttered their facility and it threw this game into doubt.
Andy Dalton (21% rostered) represents a nice pivot here. The Falcons-Vikings game likely gets pushed back in an effort to escape without having to reorganize the entire league. Dalton plays on Monday Night Football, so you get a chance to wait and see if the league postpones Minnesota & Atlanta.
Deep League Quarterback Sleepers Option:
Drew Lock at New England (9% rostered)
The deep options are bleak options this week, with waivers picking up guys above the acceptable range for this slot. That leaves Kyle Allen, Drew Lock, and Nick Foles as our options down here. I'll go with Lock. He and the rest of the Broncos missed last week due to the Patriots' coronavirus positives. He hasn't played since injuring his shoulder in week two but practiced in full this week. He's set to return against the Patriots, who have Stephon Gilmore currently on COVID-19 IR. Even with Gilmore, they've given up nine passing touchdowns in the last three games. Sounds like a good start for Lock.
Lock struggled in his one game this season but is a fully competent QB with a cadre of weapons around him. He should be fine in this matchup. Don't expect world beater numbers, but he should prove useful this weekend.
If this has you hankerin' for some fantasy sports, try out Fan Duel! That link lets them know we sent you! It also gets you $5 bonus cash to play with if you make a deposit.
Then, follow Football Absurdity on Twitter!
After that, get free fantasy football advice by joining our Discord!
Finally, if you like what you read here, check out our podcast and our Patreon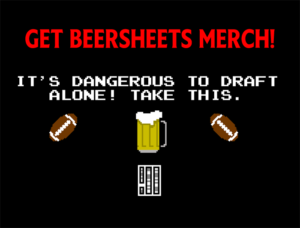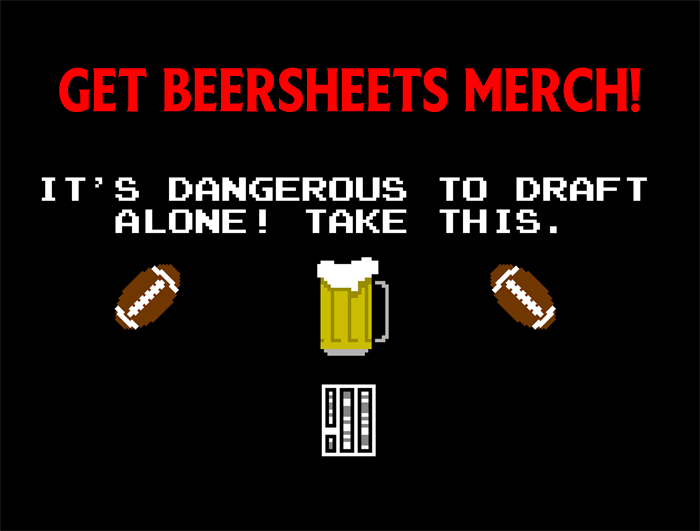 Header Image Source: http://www.playitusa.com/wp-content/uploads/2018/12/kirkia.jpg under CC BY 4.0)