First of all: I resent the title Week 5 Injury Report by a Guy with Every Inferiority Complex. That's just fake news by the mainstream media who wants to downplay the enormous girth of my brain. Let's just get this over with.
Quarterbacks
Lamar Jackson
Lamar Jackson was limited in practice with a knee injury. But all reports, including his own testimony, indicate he'll play. The Ravens aren't going to take the field without Lamar Jackson. That'd be like me heading out without my tactical sniper rifle and large-caliber sidearm when I pick my niece up from daycare.
Sam Darnold
Sam Darnold is 100% out due to his shoulder injury. Just like last year when he was out due to mono, the kissing disease. I've had mono dozens of times, like 50 times.
Running Backs
Joe Mixon
Joe Mixon surfaced on the week 5 injury report due to a chest injury. This is the same chest injury he had last week, before flipping out and scoring 3 touchdowns. Just goes to show you can't trust modern medical diagnoses. This is exactly like when doctors said I had asthma, yet the very next day I won the belching contest at my family reunion.
Raheem Mostert
Mostert is expected to play, but it's in the second round of games. So, you'll want to make emergency backup plans, not unlike how I have a fallout shelter in case my "curl into a ball" strategy is not enough to survive the upcoming zombie uprising.
Zack Moss
Don't start Zack Moss, this week, even if he plays. He's a guy you rostered to sit on in case he flips out later in the season. Not unlike my bookshelf full of mint-in-box Doctor Who Funko Pops.
Wide Receivers
Marquise Brown
Brown had limited practices Thursday and Friday but is expected to play. The Ravens have an early game, so check 90 minutes before game time to get the final injury report. Just like I check my bank account every 90 minutes in between restarting Puss in Boots, the original gangsta film.
Julio Jones
Julio Jones is listed as questionable, but I don't think he'll play. It's like when I get a flat tire on my kitted out, lifted F-150: I replace it and it should work fine. If it happens again, I replace it and it should work fine. If it happens again, I put it in my garage and suspect neighborhood teens who are jealous of my Pokemon Go prowess.
Deebo Samuel
Samuel seemed ready to go, but then came down with a mystery illness. One thing's for certain, it's not that hoax Covid nonsense, because it doesn't exist. My proof of this: Samuel tested negative for Covid. Watch the injury report 90 minutes before game time, but have a backup plan.
T.Y. Hilton
Don't start Hilton, even if he plays: Tough matchup. He hasn't crossed 90 yards since Andrew Luck retired. Just like the manager of the AutoZone I work at won't make $90 any week once I retire, because who's going to restock the shelves?
Julian Edelman
Edelman was limited all week. Honestly, unless we know 100% Cam Newton will play, Edelman belongs on your bench. Just like I don't try hard to restock the shelves at the AutoZone I work at when my manager calls in sick.
Mike Williams
Williams finally got in a limited practice after missing several weeks. That's what happens when you are 6-foot-4-inches tall. I'm 5-foot-5-inches, and I've never missed a Chargers practice due to a hamstring injury. Anyway, you should bench him for a shorter receiver.
Michael Thomas
MT is questionable. Unless you have another option that starts Monday or Tuesday night, count him out. Just like I counted out critical thinking in schools because it hurts my chances of blaming my financial shortcomings on bigoted opinions. Owned!
Tight Ends
Darren Waller
Keep an eye on the NFL injury report 90 minutes before this early game. You should be able to grab a replacement tight end from the wire should he be ruled out. Just like Kitty Softpaws stepped up whenever Puss-in-Boots was waylaid. I'm telling you, that film is gangsta!
Mark Andrews
The Ravens listed A BUNCH of players on the injury report, which brings shades of Belichick-anery. Count on Andrews, check the injury report on this early game, but I don't expect him to be out. I'm out, however, I've got to work on my Ferrari Testarossa to get things ready for tomorrow's RC rally!
If this has you hankerin' for some daily fantasy sports, try out FanDuel! That link lets them know we sent you! It also gets you a 20% deposit match up to $500!
Then, follow Football Absurdity on Twitter!
After that, get free fantasy football advice by joining our Discord!
Finally, if you like what you read here, check out our podcast and our Patreon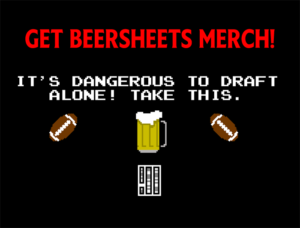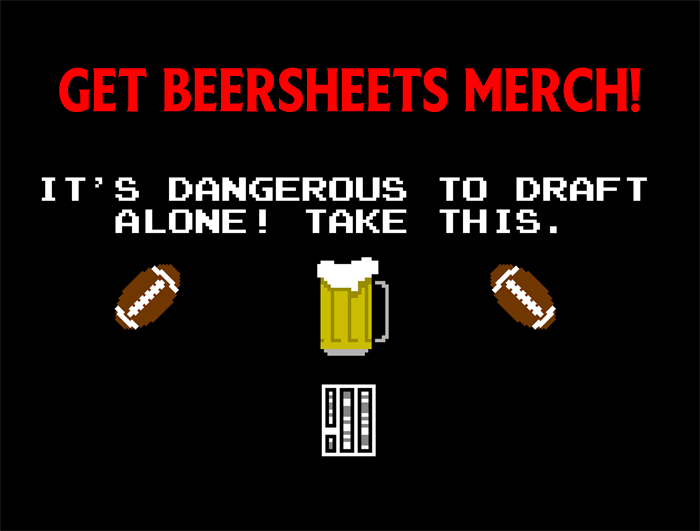 [Photo credit: https://www.flickr.com/photos/pullip_junk/21729573223 under cc-2.0]