Four weeks are in the books and everything is a disaster! The Titans are having secret practices, Cam Newton still has COVID-19, and Patrick Mahomes might get it any second now! Hachi machi, what a mess! Anyway, here are some sleeper tight ends for week five, so we can pretend like any of this matters and there will be a full season. To make this list, a player must be available in at least 50% of Yahoo! leagues, with one player rostered in no more than 10% of leagues.
Sleeper Tight Ends Option #1: Mo Alie-Cox at Cleveland (37% rostered)
"Big MAC" as the kids call him, (it's me, I'm the kids"). Mo Alie-Cox had just two targets last week, but he's clearly Philip Rivers' favorite end zone target. Who can blame him, Big MAC is massive. At 6'5" 267, he destroys everyone else (and did you know he used to play basketball?). This is a touchdown-or-bust move, though the Browns are terrible against tight ends, having allowed four touchdowns in four games, and doing the insane feat of making us think that Drew Sample is good. Big MAC has done it in three straight games, so it's time to fire him up.
Sleeper Tight Ends Option #2: Eric Ebron versus Philadelphia (36% rostered)
Ebron has 12 targets in the last two games and seems to be Big Ben's preferred end zone target. Like Big MAC, Ebron has a smash matchup. The Eagles are dreadful against tight ends and are rapidly getting worse. Remember Tyler Higbee's smash game with three touchdowns? Eagles. Remember the one good game Logan Thomas had this year? Eagles. Remember when George Kittle had 183 yards and a touchdown? Eagles. Only Drew Sample failed to live up to expectations against the Eagles. Let's hope Ebron is more Logan Thomas and less Drew Sample this week.
Sleeper Tight Ends Deep Dive Option: Ian Thomas at Atlanta (9% rostered)
Robert Tonyan scored three touchdowns last week, including a play where he literally fell down, got back up, and scored. To call the Falcons TE defense questionable does a disservice to the word. They've given up four double-digit fantasy days in four weeks, with three of them going for over 17.3 fantasy points in HPPR. Ian Thomas is a cheap play after getting a season-high five targets last week, which he turned into a touchdown. He's a touchdown-or-bust play, but let me remind you: Robert Tonyan scored a touchdown on a play after doing a somersault.
Sleeper Tight Ends Additional Options:
Logan Thomas versus L.A. Rams (22% rostered), Jordan Akins versus Jacksonville (11% rostered—if cleared from concussion protocol)
If this has you hankerin' for some fantasy sports, try out Fan Duel! That link lets them know we sent you! It also gets you $5 bonus cash to play with if you make a deposit.
Then, follow Football Absurdity on Twitter!
After that, get free fantasy football advice by joining our Discord!
Finally, if you like what you read here, check out our podcast and our Patreon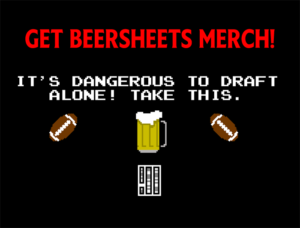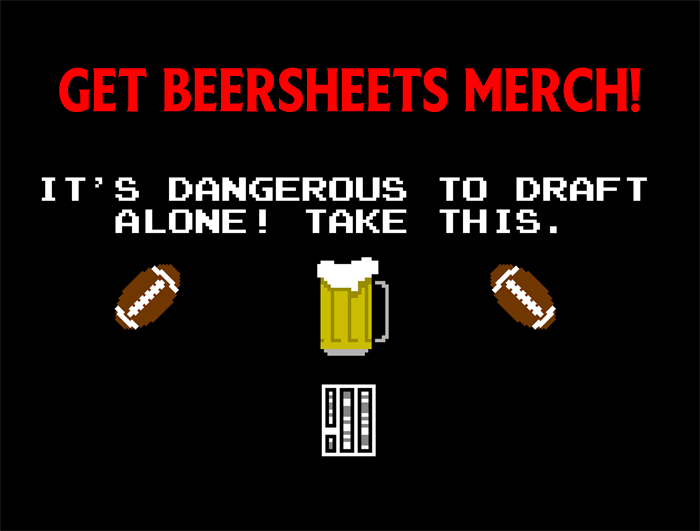 [Image Source: Image Source: https://twitter.com/MoAlie81/status/1302360214453342209/photo/1 Mo Alie-Cox on Twitter]