Four weeks of the NFL are in the books and coronavirus is steadily making its way through the league, threatening the future of the 2020 season everything is great! We still have start or sit decisions to make, just like Nero just had to get off a sweet fiddle riff. Let's take a look at which running backs we should start or sit that is just at the edge of startability on a week-to-week basis. This week, we figure out if we should start or sit Myles Gaskin, Antonio Gibson, or Joshua Kelley.
Start or Sit Myles Gaskin at San Francisco
For some people, this seems like a smash play to go against a 49ers team that seemingly tosses players on IR as frequently as George Kittle tosses aside cornerbacks. That having been said, the players the 49ers placed on IR had little to do with their run game prowess and defense. Solomon Thomas was positive in the run game, and nobody can replace Nick Bosa's production, but the remaining guys up front were, by and large, pass rush players. Their secondary has been decimated, but Jaquiski Tartt and Jimmie Ward, two thumping safeties who jam up the run game, safely remain on the field. Toss in sideline-to-sideline run-stopping machine Fred Warner, and the 49ers' run defense hasn't changed much, despite injuries. Despite all those issues, the Niners allow just 4.8 yards per play on the season and a stifling 3.4 yards per carry to running backs.
As for Myles Gaskin, he has two very obnoxious problems to contend with: Matt Breida on passing downs, and Jordan Howard in short-yardage situations. Breida's piece of the pie has started to chew into Gaskin's, and Howard takes all the touchdowns. It's why, despite displaying through four weeks that he is the best running back, Gaskin has just 12 carries and 5 targets per game to start 2020. I don't know if that limited number of touches will give Gaskin enough of a load to make him worth the effort this week. That's why if I can help it, I am going to sit Myles Gaskin.
Start or Sit Antonio Gibson versus L.A. Rams
Antonio Gibson divided the fantasy football community in a way I haven't seen since the great C.J. Anderson Wars. Gibson flew way too high up draft boards for some people's tastes (it's me, I'm some people). But, if he's on your fantasy football roster, there's no point in quibbling with how he got there. He's there now, but should you use him this weekend? Well, now that it's becoming the Antonio Gibson Show in Washington, things are starting to look up for the kid. He had over 100 yards and a touchdown last week on just 18 opportunities, making it three-straight games with a touchdown and a growth in yardage and efficiency in each of the four games this year. He's riding high right now, and I don't think the Rams stop that this weekend. Especially with Kyle Allen now in town playing the role of Checkdown Charlie.
The Rams rank as a neutral matchup, as they've allowed the eighteenth-most fantasy points to running backs this season. Much of that comes on the heels of allowing just three touchdowns this season. On an efficiency basis, they give up a lot to running backs. The Rams allow the seventh-highest yards per carry to running backs and the fifth-highest yards per catch to running backs. That means that whether the Football Team decides to hand the ball off to him or throw it to him, Antonio Gibson is in for a good week. You should start Antonio Gibson against the Rams.
Start or Sit Joshua Kelley at New Orleans
Congratulations on your bright and shiny Joshua Kelley! Kelley currently ranks as the RB44 on the season, but that will certainly change now that Austin Ekeler will miss at least a month because his hamstring detached from the bone. Sorry to tell you about that, but it made me get a little light-headed, to think about, so I was hoping I could cleanse that feeling by saying that his hamstring detached from the bone.
Anyway, back to Joshua Kelley. He kicked the door down by going for 60 yards and a touchdown, then we Zapruder filmed his 25-touch game in week two to figure out a way that this makes Austin Ekeler bad now. Overall, Kelley has been… fine. He averages 3.35 yards per attempt and 12 yards per target (on seven targets). But, the Ekeler injury opens an opportunity. It's entirely possible that he takes over as the #1 back and staves off Justin Jackson this week. It's entirely possible that he doesn't do that. Kelley, in addition to a lack of ground efficiency, has a fumble problem. He's lost two fumbles in the last two games, and this could cost him playing time. I'm not going to make a bet that the team turns entirely to Kelley without Ekeler present yet.
This week, Kelley gets the Saints, who allow the fourth-fewest yards per touch to opposing RBs, which is a bad matchup. The only saving grace is five touchdowns in four games to running backs, meaning Kelley could punch one in… if it isn't Justin Jackson punching it in. I'm not confident in starting Kelley this week if I can help it, given all the questions and the matchup. I understand if you can't, but if I had my druthers, I would sit Joshua Kelley.
The Verdict
It's pretty easy to see who I would start out of these three players, with confidence (Antonio Gibson). If I had to choose between Joshua Kelley and Myles Gaskin, I would go with the guy stepping up into a bigger role (Joshua Kelley), with Myles Gaskin last.
If this week three start or sit article has you hankerin' for some fantasy sports, try out Fan Duel! That link lets them know we sent you! It also gets you a 20% deposit match up to $500!
Then, follow Football Absurdity on Twitter!
After that, get free fantasy football advice by joining our Discord!
Finally, if you like what you read here, check out our podcast and our Patreon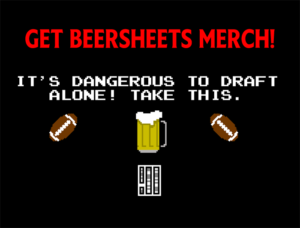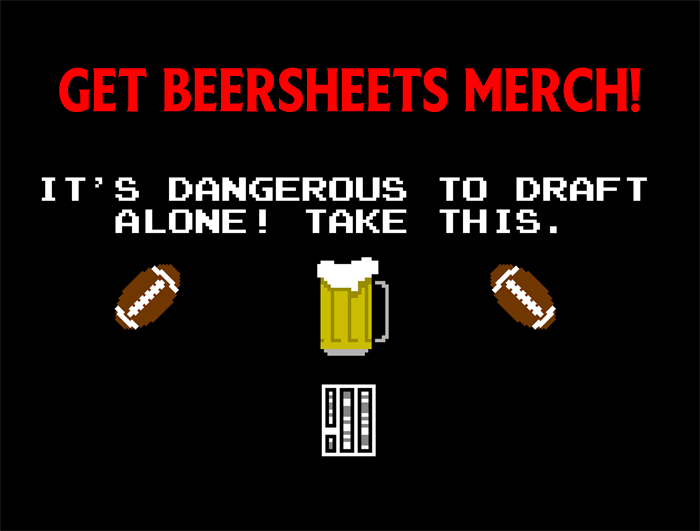 [Image Source: https://upload.wikimedia.org/wikipedia/commons/6/61/Antonio_Gibson.jpg, cropped under CC BY SA 2.0]