Are the Miami Dolphins Tanking?
Welcome back to the NFL! 100 seasons and still ticking! I am excited to be here in all perspective, a young columnist (I haven't been doing this 100 years). The second year of 'Sorry for Your Loss' starts with a bang. 
Dearest (I assume just a few hundred left of you) Miami Dolphins fans, sorry for your loss but this season is over. The Miami Dolphins are tanking like a water tower. In all fairness, everybody knew that before kickoff. Please spend the remainder of the season preparing the crew to handle to stage assembly and removal for the Super Bowl halftime show.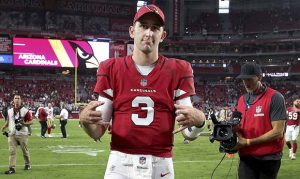 One will need to look back to the NFL draft for optimism in Miami when they picked up Josh Rosen for half a Brady Quinn level of commitment. Then reality sank in and the office shipped what remaining top talent there was to anyone looking. (Did Jeter take a second job?)
Ryan Fitzpatrick lead the Dolphins offense with 185 yards passing on a fourteen completions. He was quoted saying "It's never good to be embarrassed like that.' This, coming from a man who blamed his overweight physique this winter on too many pieces of birthday cake.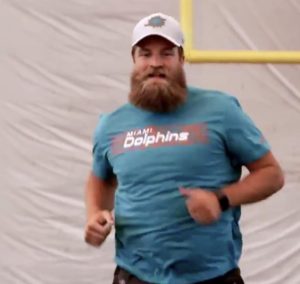 Lamar Jackson is not just a running back. He lit Miami up for five touchdowns on seventeen completions. A nearly 30% TD rate is one way of telling your opponent to just go back to D-2. The other way is to have the second string QB start scoring on you. RG3 even got in on the flogging as he tossed the final Ravens score of the game. 
Losing week one is just the start of awfulness for the Miami Dolphins' tanking season. I wonder, will this team be so terrible that we hate the color turquoise like we grew to hate the bright orange Bucs jerseys of futility? Will they go 0-16? Not likely, all that is left to play for is beating Adam Gase twice and I bet they pull that off. 
Miami sports are all mixed up, the Rays should be the Dolphins because they communicate well and fight as a team. The Dolphins should be the Rays because they are simply a group of bottom feeders. 
Tank for Tua is the Miami Dolphins' battle cry. Let's be careful. The last one was 'Suck for Luck' and that seemed to really pan out. 
For more Mike Maxwell, follow him on Twitter and check out these articles:
Madden 20 Soft Skills Revealed
Super Bowl LIII Predictions from Comedians
Also check out our Discord for free fantasy advice from our experts, and get all of our funny NFL articles sent to you on Twitter
Photo credit: https://twitter.com/yahoofantasy/status/1116088150764376064?lang=bn under https://creativecommons.org/licenses/by/4.0/deed.en